Student Ambassador: Imogen Airlie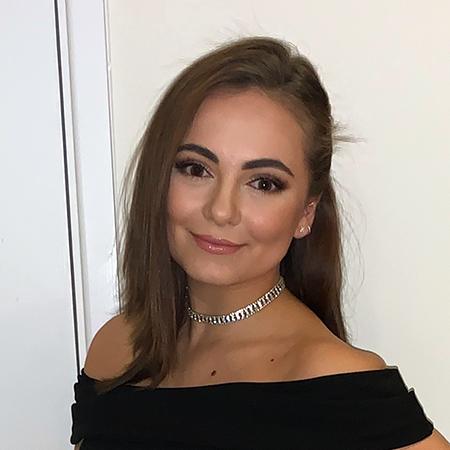 Year: First
Subject: Chemistry
Where are you from?: Stratford-upon-Avon, Warwickshire
Why Merton?
Something just felt right about it… can't explain it until you see it!
Best thing about Merton?
College support, small enough college to know nearly everyone, huge & gorgeous gardens, close to everywhere in town, loads of activities throughout the year
Best thing about your course?
Answering questions you never thought you'd know the answer to, meeting like-minded people, work hard – play hard
Best thing about Oxford?
Short terms, beautiful city, masses of academic and welfare support if needed
Best thing about the collegiate system?
Getting to see other colleges, sports club rivalry, you can have different groups of friends across the whole city
Highlight of the year?
The first day of freshers – it felt like all my dreams had come true
Most important thing you've learnt?
Don't underestimate yourself
How has Oxford changed you?
It's made me more independent, confident & aspirational
What were you worried about before you arrived?
Making new friends
What new opportunities have you had?
Access to mind-blowing new facilities (e.g. the brand new chemistry lab), taught by some of the best academics in the world, made so many new friends, been on some of the best nights out
What's the work like?
Intense, but nothing you can't tackle with the right mindset
How do you cope with the workload?
Ask for help from colleagues, mentors, tutors if I need it
What do you do when you're not working?
Go down to the bar to see friends and play pool/darts, go on a run or walk, practice DJing in my room, cook something yummy
Favourite spot to relax?
Bar, or gardens
Favourite place to eat?
Wagamamas in town
Favourite place to go out?
What do you do in the holidays?
Catch up with friends from home (and my dog!), review everything I learnt in term time
What are tutorials like?
So helpful… I always come away feeling ten times smarter than I did before! You've really got to make the most out of that precious time – ask loads of questions; say if you don't understand something; engage in every conversation