Student Ambassador: Willow Rolls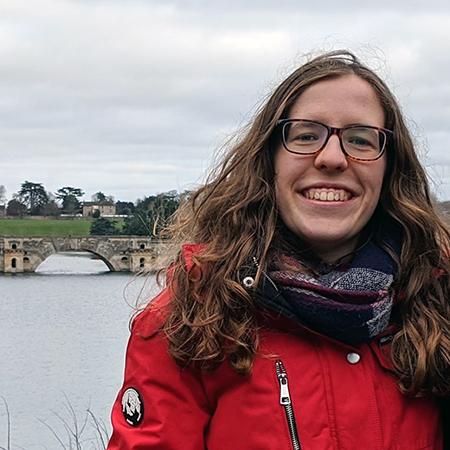 Year: Second
Subject: Biochemistry
Where are you from?: Greater London
Why Merton?
When I visited Oxford on an Open Day, I viewed a few of the colleges but something about Merton felt right to me. Everyone was so friendly, the buildings were old but welcoming, and the gardens were beautiful and relaxing. It is a smaller college, which means you get to know everyone in your year and plenty of people in the other years. You are never far from someone to chat and catch up with.
Best thing about your course?
Biochemistry is a varied and exciting course. The range of topics means you never get bored of any single topic. All the lecturers are so passionate about their topics, you often find yourself fascinated and really enjoying a topic you would never have explored alone.
Most important thing you've learnt?
If in doubt – go for it. Whether this is in applying for university or an internship, trying a new sport or heading to a new event. I have been fortunate to have so many amazing opportunities here, and through hard work and just having a go, I don't regret anything.
Also, don't be afraid to ask for help – it's a brave decision in itself and people are often very willing to help.
How do you cope with the workload?
Busy and intense – but completely manageable. I have one or two tutorials each week which need work to be prepared for and other contact hours like lectures and labs. Every day I manage to spend plenty of times with friends, catching up at mealtimes and in the evenings. I like to plan something exciting and new for each weekend to look forward to – and motivate myself to work efficiently. There is plenty of time to take part in other activities – I enjoy volunteering for the Oxford Hub on weekends.