Equality, Diversity & Inclusion
Our commitment
As a college community, we are committed to working together to ensure that Merton is inclusive and welcoming to all. In the words of our Single Equality Scheme:
"Merton College aims to provide an inclusive environment which promotes equality, values diversity, and maintains a working, learning and social environment in which the rights and dignity of all its Fellows, staff and students are respected to assist them in reaching their full potential. The College will work to remove any barriers which might deter people of the highest potential and ability from applying to study or work at Merton College.

Our aim is to embed equality in the culture and systems of the College by ensuring that policy making, service delivery and employment practice are all equality oriented."
Equality Forum
The College's work in this area is overseen by the Equality Forum, established in 2011, which is chaired by the Warden and includes student and staff representatives as well as members of the academic staff and college officers. The Equality Forum sets and monitors equality objectives; these then inform the practical steps that are taken.
Encouraging and promoting access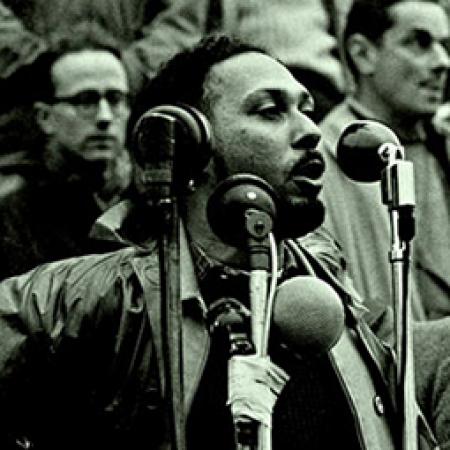 The Stuart Hall Scholarship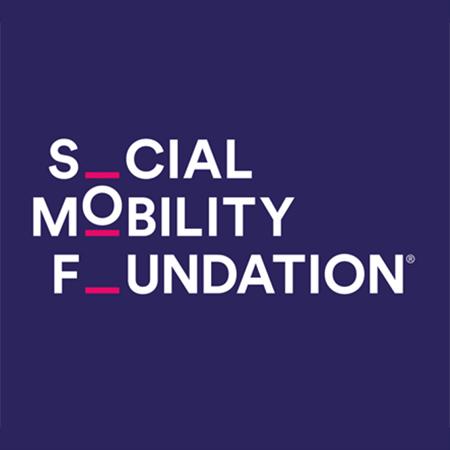 Social Mobility Foundation
Our Schools Liaison & Access Officer is working with the Social Mobility Foundation (SMF), a charity which aims to provide academically able pupils from underrepresented backgrounds with networks and opportunities to support them entering top universities and professional careers. So far this year we've supported their efforts by delivering a successful virtual mini-lecture series to give SMF pupils a taste of academic life at university, and we will shortly be holding interview preparation sessions in support of those who have made an Oxbridge application in the current cycle; we plan to hold more events with them over coming terms.
Events and activities
Recent and forthcoming college-led activities include:
Rainbow Drinks, an event for our LGBTQIA+ community and anyone who is questioning, hosted by the Warden.
A college-wide celebration of the 40th anniversary of women students first being admitted to Merton.
A project to diversify the College's portraiture.
The development of College nursery facilities.
At the suggestion of the JCR LGBTQ+ rep, a Gender Expression Fund was created in January 2020 to provide small grants to assist any junior member to purchase items of clothing which support and affirm their gender identity. The fund is confidentially administered by the Student Support Administrator.
Gender neutral washrooms were completed in the Fitzjames staircase. The washrooms are also level access and wheelchair accessible.
In the summer of 2020, students, staff and Fellows wrote a joint statement condemning the killing of George Floyd – this was the first joint statement of its kind at Merton. The following day an open letter to Oxford students from the Vice-Chancellor and Heads of House was published, outlining the support available to students affected by this issue, as well as a summary of initiatives that are being put in place.
On the first and last day of February the Progress Pride flag is flown to celebrate LGBT+ History Month.
Throughout June the Progress Pride flag is flown to celebrate Pride Month.
The Transgender flag is flown annually on the Trans Day of Remembrance (20 November).
LGBTQIA+/Pride-themed formal meals are held in the Hall.
Recognition of religious and cultural occasions with special dinner events: in the past year – when students were here – we celebrated Chinese New Year and Diwali, and are planning more this coming year for Hannukah, Eid, and other festivals.
The Chapel offers services of blessing after civil marriages and civil partnerships.
A leaflet with information for new LGBT+ staff, published by the University, is included in the induction packs for new Fellows and lecturers.
Merton Equality Conversations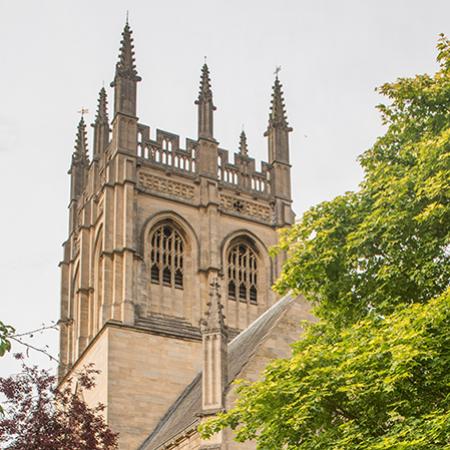 A statement from the Chapel team
"Merton College is proud to be a diverse community and Merton Chapel is proud to be an inclusive space. We follow the example of Jesus, who welcomed and nurtured people of all backgrounds and in all situations in life. Our commitment is to share his love with everyone, regardless of age, belief or non-belief, disability, economic power, race, ethnicity, gender identity, immigration status, learning disability, mental health, neurodiversity, sex, sexuality or any other characteristic. You are warmly welcome to join us for prayer and worship, to enjoy the music, or to use the Chapel as a place of stillness. Please let us know if we can make your experience easier in any way."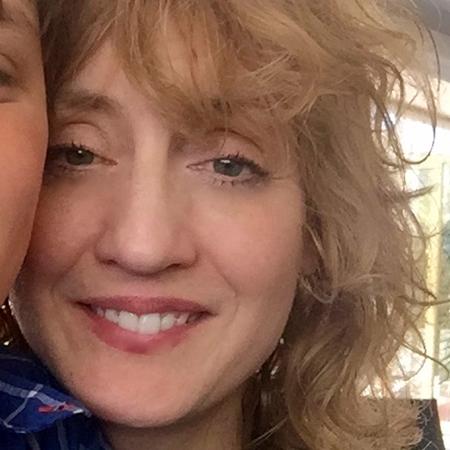 Equality Adviser
A member of the governing body (currently Professor Patricia Thornton, pictured) is appointed as an Equality Adviser, to assist with the progression of Merton's equality objectives, to be an advocate on matters of equality and diversity, promoting their consideration in the work of College committees, and working with staff and student equality representatives.
Equality & Diversity collection
The Library team has established an Equality & Diversity collection, containing works by and about members of marginalised groups – the texts focus on gender, sexuality, disability, race, nationality, religion, and the interactions between more than one of these areas. It is intended to be for lighter reading and student well-being, rather than academic purposes. These books complement many other relevant books that are shelved with subject collections (history, literature, politics etc); and the collection is growing all the time in response to suggestions from across the college community.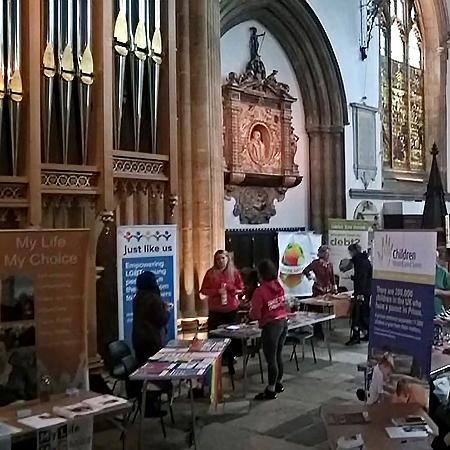 Social Justice Fair
Held in the ante-chapel in October 2018, this one-day event brought together more than 30 Oxford-based charities whose work focuses on justice and equality in the city and throughout the world. Students, staff and Fellows were able to find out more about the work of organisations covering areas from homelessness, to support for children in poverty, to mental health, to LGBTQIA+ equality.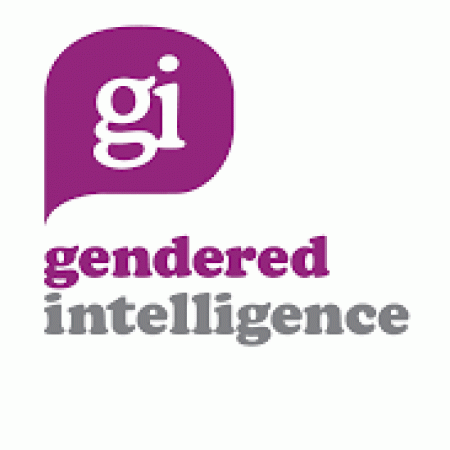 Gendered Intelligence training
In June 2018, Gendered Intelligence ran an Introduction to Transgender Awareness workshop for 28 members of staff.  This enabled different departments across the College to work together, helping them to address complex issues and consider how they can more effectively support the health and wellbeing of both students and the wider community.  
Another training session was held in June 2021.
Disability
Merton has a full entry in the Access Guide which sets out detailed information about the accessibility of our College site and facilities. We are constantly working to improve accessibility for all members and visitors to the College; in recent years this has included adaptation of bedrooms and the installation of a new lift to the Hall, and plans are currently underway for a quiet drop-in room for anyone experiencing sensory overload.
The JCR have set up a disability mentors scheme to enable current students to support prospective applicants and freshers with disabilities. The JCR disabled students' rep, Ella Caulfield, has written an account of her experiences of living and studying at Merton with a visual impairment on the Humans of Merton Facebook page.
Equality & Diversity Grant
This grant exists to support student-organised events with a diversity and equality theme; the events can be open to members of College or to the wider public. Grants of up to £150 can be awarded per event, and can be used for expenses such as speaker fees, accessibility measures such as interpreters, refreshments and venue hire.
Welfare seminars
Organised by the College Welfare Team, these are run twice a year, in Hilary and Trinity terms, and are open to all members of the College. Past seminars have covered topics such as eating disorders, bereavement, and mental health issues.