Student Ambassador: Aaliyah Wallace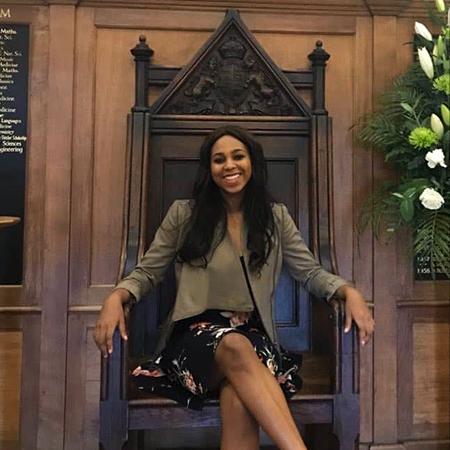 Year: First
Subject: Spanish and Portuguese
Where are you from?: Birmingham
 
Why Merton?
To be honest, Merton was the last college I visited, and I fell in love with it instantly for two main reasons! Firstly, they were offering free ice cream and secondly they were playing my favourite Beyoncé song!
Best thing about Merton?
For me I think the best thing about Merton would have to be the people. There is a small enough student body to know nearly everyone which helped me to settle in and feel at home very quickly.
Best thing about your course?
The best thing about my course is probably the tutors, they are very friendly and are always willing to help me when I ask! This has made me enjoy my course more because it can be quite scary speaking in a foreign language and making lots of mistakes, but they understand that mistakes are normal and key to improving in the long run.
Best thing about Oxford?
The academic and welfare support systems which are very different to many other universities. 
Highlight of the year?
The Merton Winter Ball for sure! I felt like I was in a fairytale!
How has Oxford changed you?
It has made me more independent and ambitious. 
What were you worried about before you arrived?
I was worried about the college reputation which I only found out after I submitted my application to Merton. However, during freshers week I quickly realised that the reputation is FALSE!!
How do you cope with the workload?
I try to do the smaller pieces of work for example grammar sheets first so that I have more time to focus on the reading for my essay and longer pieces of writing (translations for example).
What do you do when you're not working?
Usually in the evenings I go to the college bar to catch up with my friends and play a game of darts or pool in the games room. 
Favourite spot to relax?
In Christ Church meadows when it is warmer outside
Favourite place to eat?
G&D's!!
Favourite place to go out?
Park End, Bridge or just to a 'spoons to be honest to chill and chat with my friends!
What do you do in the holidays?
I enjoy travelling with my friends and family. I also enjoy just relaxing and watching Netflix series which I haven't been able to binge watch during term-time!
What are tutorials like?
The tutorials were scary at first but you soon realise that the tutors want to help you not intimidate you! You quickly become more confident and willing to share ideas even if you aren't necessarily sure that what you are saying is correct! They are really useful and I often find myself thinking 'wow I would've never thought of that'