Chemistry
Chemistry is a very wide-ranging science, seeking to understand matter at the atomic and molecular level. It features intrinsically in many areas of today's world and daily life, topical issues, and current events. Important facets of Chemistry at Oxford are synthesis, structure, microscopic mechanisms, properties, analysis, and transformations of all types of materials.
Key information
Course listing and admissions criteria:
Average intake at Merton:
Course structure
Chemistry at Oxford is a four-year course, leading to a Masters degree. All students are provided with a solid grounding in core topics, tools, and techniques, but you are also given significant flexibility to specialise in their own individual areas of interests, and even to venture into related disciplines (most obviously Biochemistry, but this is just one example).
Year four of the Oxford Chemistry course comprises full-time work with an established research group, culminating in a research report/dissertation.
Practical laboratory sessions, teaching essential experimental skills, are key aspects of this degree, and practical skills are assessed throughout the course. 'Labs' take place in the Department of Chemistry's excellent facilities.
Benefits of studying Chemistry at Merton
Nearly all tutorial teaching is 'in-house', ensuring continuity and close co-ordination.
Merton's chemists do well in examinations, with a consistently high proportion achieving First Class degrees.
Merton provides generous academic grants and funding for research projects and travel.
Merton's student-run chemistry society, the Frederick Soddy Society, holds a variety of events, social activities and talks throughout the year, which are ever popular.
Merton Chemistry brings together chemists from all three Common Rooms (undergraduates, postgraduates, and tutors). They are a sizeable group, which makes for lively discussion and debate, and a strong sense of community.
Undergraduates at Merton typically spend a year or two living in Holywell Street, only five minutes from lecture halls and labs.
Student profiles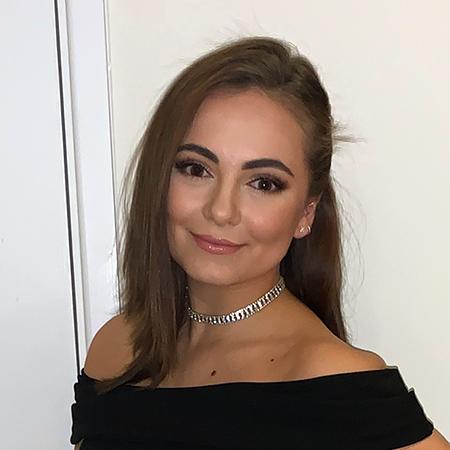 Imogen Airlie
Year: First
Where are you from?: Stratford-upon-Avon, Warwickshire
Why Merton?
Something just felt right about it… can't explain it until you see it!
Best thing about Merton?
College support, small enough college to know nearly everyone, huge & gorgeous gardens, close to everywhere in town, loads of activities throughout the year
Best thing about your course?
Answering questions you never thought you'd know the answer to, meeting like-minded people, work hard – play hard
Best thing about Oxford?
Short terms, beautiful city, masses of academic and welfare support if needed
Best thing about the collegiate system?
Getting to see other colleges, sports club rivalry, you can have different groups of friends across the whole city
Highlight of the year?
The first day of freshers – it felt like all my dreams had come true
Most important thing you've learnt?
Don't underestimate yourself
How has Oxford changed you?
It's made me more independent, confident & aspirational
What were you worried about before you arrived?
Making new friends
What new opportunities have you had?
Access to mind-blowing new facilities (e.g. the brand-new chemistry lab), taught by some of the best academics in the world, made so many new friends, been on some of the best nights out
What's the work like?
Intense, but nothing you can't tackle with the right mindset
How do you cope with the workload?
Ask for help from colleagues, mentors, tutors if I need it
What do you do when you're not working?
Go down to the bar to see friends and play pool/darts, go on a run or walk, practice DJing in my room, cook something yummy
Favourite spot to relax?
Bar, or gardens
Favourite place to eat?
Wagamamas in town
Favourite place to go out?
Bridge/O2 Academy/Bullingdon
What do you do in the holidays?
Catch up with friends from home (and my dog!), review everything I learnt in term time
What are tutorials like?
So helpful… I always come away feeling ten times smarter than I did before! You've really got to make the most out of that precious time – ask loads of questions; say if you don't understand something; engage in every conversation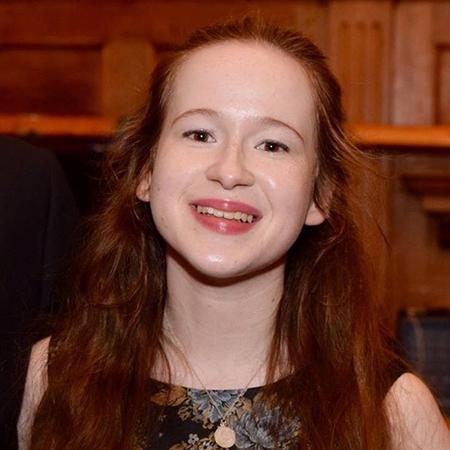 Olivia Shiels
Year: Fourth
Where are you from?: Durham 
 
Why Merton?
From a practical perspective, I knew I could have 4 years of guaranteed college accommodation, and it was one of the cheapest in terms of rent and food. But the real reason is that Merton has such a lovely family feel - it's small enough that you know everyone, but not so small that it's insular! 
Highlight of the year?
Fourth year Chemistry is unlike the rest of the course - it's called the 'Part II Year' and you get to work all year on a project in a research group. I've absolutely loved this year (despite the whole pandemic thing) - research groups are such nice environments to work in and it's so great to focus on something you're really interested in! Seeing as you have almost no choice in the first three years (this isn't necessarily a bad thing - it really sets you up well as a well-rounded chemist), it has been super refreshing and fun! Plus, no exams is a big perk! 
How do you cope with the workload?
It's been a bit different this year because it's more of a 9-5 lifestyle, but in the first three years I found the most helpful thing was to try to do the work almost as soon as it's set. It's very tempting to leave it right before the deadline, but it's never worth it (especially as two days of the week are essentially wiped out because of labs). Chemistry is genuinely very demanding, both in terms of difficulty and amount of work, but it's definitely possible to do everything social you want to do if you manage your time well! 
Also, knowing when to ask for help! It's incredibly important to remember that you don't have to do a degree alone - tutors, graduate mentors, and peers are all there to help! 
What do you do when you're not working?
I'm a member of the Oxford University Powerlifting Club. I started as a complete beginner last year, and I've found it super empowering (and great fun)! I even got to compete for Oxford and GB at the World University Powerlifting Cup - this was such an amazing experience, even if I'm a relative novice. Plus, I got great stash - GB tracksuit and all!
Outside of the gym, I spend a lot of my evenings chatting with friends in the college bar, going to pub quizzes, formals, BOPs (college parties) etc. 
Favourite spot to relax?
There is simply nothing better than lying in Fellows' Garden with friends - truly the hidden gem of Merton!