Music at Merton
Ensembles: Kodály Choir and the Fidelio Orchestra
Music Awards
Each year the College makes awards worth £450 per annum, as a contribution towards the cost of music and instrumental tuition for instrumentalists and singers who study at Merton.
The holders of this year's awards are:
Eric McElroy
Ruth Hopkins
Jamie Cochrane
Benedict Roose
Alex Smith
Jeremy Nohel
Kodály Choir
The Kodály Choir is one of the oldest functioning non-auditioned choirs at Oxford University. In 1960 Kodály himself conducted the choir in the performance of his Te Deum while he was at Oxford to receive an honorary doctorate. The choir rehearses weekly for a performance at the end of each term in Merton Chapel, alongside — and often with — the Fidelio Orchestra. Recent performances have included Mozart's Requiem, Fauré's Requiem and Handel's Coronation Anthems.
Fidelio Orchestra
The Fidelio Orchestra is a friendly and welcoming non-auditioned college orchestra which performs to a good standard. Rehearsing weekly on Fridays from 4:00-6:00pm at the College (with the customary biscuit break around 5:00pm), it gives a termly concert in the Chapel. Recent repertoire has included Schubert's 'Unfinished' Symphony No.8, the Chaminade Flute Concertino, and Brahms' Hungarian Dances. Concerts are well-attended and often followed by a drinks reception.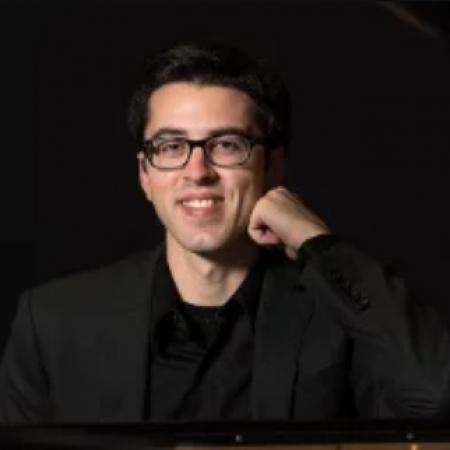 Concert: After the Voices
Friday 22 October (5:45pm - 6:45pm) at the Jacqueline du Pré Music Building, St Hilda's College, Cowley Place, Oxford OX4 1DY
Tickets: from £15.00
James Gilchrist tenor
Eric McElroy pianist and composer
Eric McElroy is a doctoral candidate at Merton, and is a prize-winning pianist and widely-performed composer. He will be joined by the renowned tenor James Gilchrist to perform his own work: After the Voices: Six Poems of W.S. Merwin and the world premiere of a new commission, setting Alice Oswald, the Oxford Professor of Poetry. They also include works by Merton alumnus Lennox Berkeley, and Berkeley's contemporary Doreen Carwithen.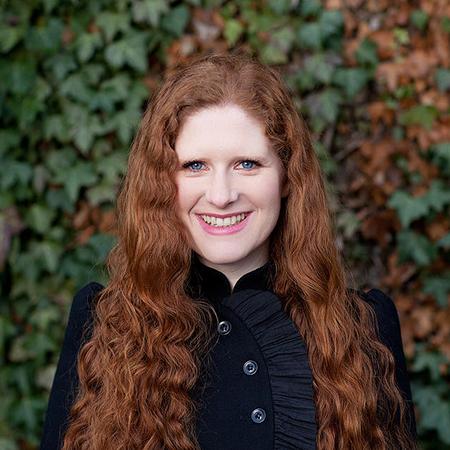 Visiting Research Fellow in the Creative Arts for 2021
We are delighted to welcome the distinguished composer Cheryl Frances-Hoad to Merton as our Visiting Research Fellow in the Creative Arts for 2021.
Cheryl has been composing to commission since she was 15, and trained as a cellist and pianist at the Yehudi Menuhin School before going on to study at Cambridge and King's College, London.
She finds inspiration in the classical tradition, as well as contemporary literature, painting, and dance. Her works address all genres, from opera, ballet, and concerto to song, chamber, and solo music.
Whilst at Merton, Cheryl will be working on an opera which will premiere in London in early 2022, and a song cycle for the Oxford Lieder Festival. She will also be engaging with students, Fellows and staff in various projects, and will compose for the College Choir.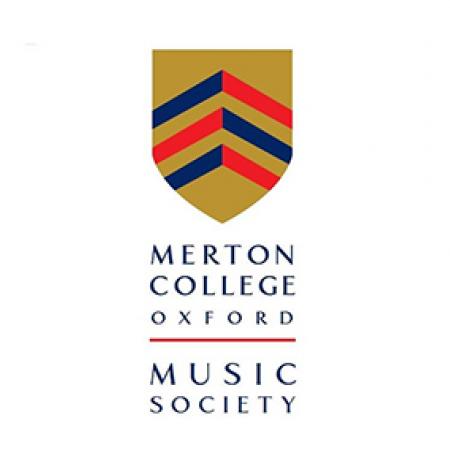 Merton College Music Society
The Merton College Music Society serves the students, faculty and staff of Merton College and the University of Oxford by supporting a non-auditioned choir and a non-auditioned orchestra, and by producing a bi-weekly series of student and professional recitals. The public concerts and recitals take place in Merton's 13th-century Chapel and the TS Eliot Theatre as well as in the Mure Room, overlooking Rose Lane.
2019/20
Michaelmas term 2019 saw the introduction of the College Music Awards, whereby the recipients are contracted to participate in college music, and these musicians participated in recitals and showcases through the two in-college terms. On 19 November, MCMS hosted its Music Showcase in the TS Eliot Theatre. The evening featured a varied programme from college musicians and College Music Award recipients, including ensembles and solo performances, followed by a wine reception. The Showcase is a staple of the MCMS Michaelmas programme and was well attended. There was an attempt to advertise for the college orchestra, Fidelio, with a social held in Mob 1 in fourth week of Michaelmas, but although this was advertised, the event was poorly attended. There are ongoing efforts to revive the college orchestra. Through Michaelmas term there were organ recitals on the Chapel's Dobson organ on Tuesday lunchtimes, including a performance by our Director of Music. The final event of Michaelmas term was the Kodály Choir Christmas Showcase, where the open-to-all college choir performed at the end of a term's work in the Chapel.
Hilary term's main event for MCMS was the musical soirée on 13 February in the TS Eliot Theatre. This was a new addition to the year's programme. Participation was open to all college performers, including performers from the MCR, as an informal evening of music-making. The concert was preceded by a wine reception. The evening was well attended, and featured an extremely varied programme of instruments, ensembles and performance modes that reflected the rich music-making in College.
There were lunchtime recitals in the TS Eliot Theatre throughout the year, varying in instruments and performers. These recitals continue to be a cornerstone of college music-making, and offer the opportunity for public performance for Merton musicians and students from other colleges. The final recital of the Hilary term recital series was the performance of one of our third-year music students of her finals' recital programme, and late-Hilary recitals continue to be a useful opportunity for music students to perform their exam programmes in College.
Plans for Trinity term included a continuation of the recital series, as well as an all-female production of Purcell's Dido and Aeneas. This performance would have taken place in the Chapel on Friday and Saturday of fourth week, and would have been the first opera production for both Merton and MCMS. This production has been postponed indefinitely.
Áine Smith (2018)
MCMS President 2019-20
2017/18
This past academic year has been an exciting time for the Merton College Music Society, with many students, both Mertonians and not, getting involved with the College's music-making.
Michaelmas term saw a number of excellent lunchtime recitals in the TS Eliot Theatre, including the Freshers' Concert, which demonstrated the diverse musical talent of Merton's new student intake. Hilary term brought with it not only a copious amount of ice and snow (making the Chapel too cold for Fidelio Orchestra to play in at one point), but also the Oxford & Durham Jazz Off – an event that Oxford clearly won – and the MCMS Showcase Concert, giving students from all years a chance to perform in front of the Warden.
Trinity began with a bang as Tom Fetherstonhaugh (2016) and Athena Hawksley-Walker (2016), performed Beethoven's Violin Sonatas Nos. 5 and 7 live on Radio 3. Furthermore Fidelio Orchestra were given a chance to show off their skills in the College Chapel, playing a selection of movements from Beethoven's Septet in E-flat major. MCMS's involvement with Oxford's a cappella groups continued, with the TS Eliot hosting The Oxford Commas for their annual Trinity Term Concert – an occasion whose smooth running I owe to the brilliant efforts of my Co-President, Lucy Gibbs (2017). I think most who attended would agree that the combined talent of both Kodály Choir and Merton Chapel Choir was displayed fully in this year's Merton Big Sing; the performance of such choral classics as I was glad and Jerusalem providing a fitting end to the musical events of the term.
Next year, we very much looking forward to expanding our horizons, while continuing the tradition of lunchtime recitals, with plans to independently organise a selection of larger-scale musical events. Lucy and I would like to thank Ben Nicholas and all the other musicians for their continued involvement and support, and we excitedly await the new talent arriving in October.
Will Thomson (2017)
MCMS Co-President 2017-18