Student Ambassador: Nic Mitchell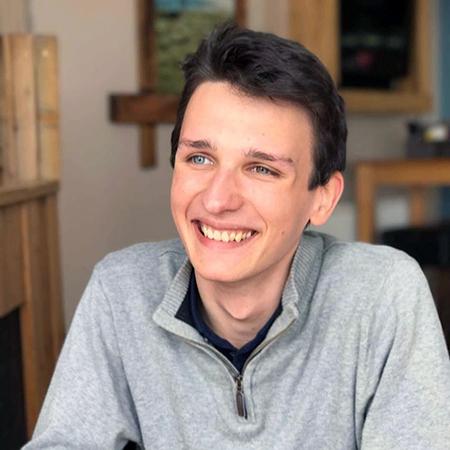 Year: 2
Subject: Physics
Where are you from?: Hampshire
Why Merton?
To be honest I chose Merton because it said that the food was tasty on the website, but after studying here for a couple of years I can confirm that that it's also a fab and friendly community with plenty of support (as well as good food).
Best thing about your course?
Loads of interesting topics! The first 2 years cover a wide range of stuff, but then in later years you specialise by choosing different topics you'd like to study. It's especially interesting that you study multiple topics alongside each other, then they have bits of cross over that make you feel like you're building up a proper understanding of your topic.
Best thing about the collegiate system?
It allows you to be part of both a large institution (the University), as well as belonging to a smaller community (the College). That way you kinda get the benefits of both!
How do you cope with the workload?
I just make sure that I get a good balance between working, socialising with friends and hobbies to get that variety of doing different stuff.
Favourite place to eat?
I usually cook in kitchens in college accommodation or eat in Merton's hall, but also there's loads of restaurants in Oxford with good deals for students. My personal favourite is a katsu curry in a restaurant on George Street!
What are tutorials like?
Just a casual discussion with a tutor about the topic that you're studying, generally focused around a problem sheet, but with the freedom to discuss any particular aspects in depth that you're particularly interested by.