Student Ambassador: Amelia Smith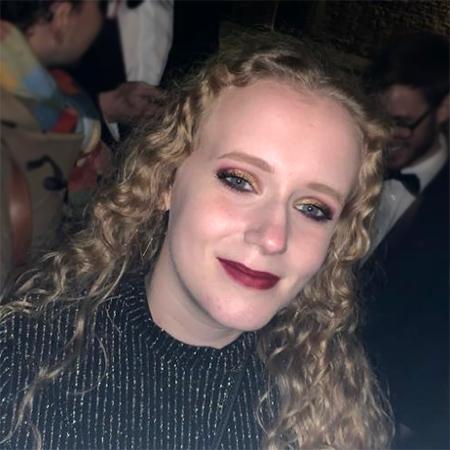 Year: First
Subject: Spanish and Beginners' Portuguese
Where are you from?: Oxford
Best thing about Merton?
I was nervous at first upon arriving, but I soon settled in and now it feels like a home away from home! Merton is so beautiful, and the people are all so friendly.
Best thing about your course?
I loved studying languages at school but when it came to choosing a university course I was still unsure about what would be right for me. But I can say now that I am sure I made the right choice as I am thoroughly enjoying my studies so far! Yes, it can be intense and yes, the work can be stressful at times. But that's all part of academic life at Oxford and it feels so rewarding each time you complete an essay or piece of work. It all feels a little less stressful knowing that I'm studying the best course for me.
Best thing about Oxford?
It's an amazing university, of course! But, in all seriousness, it's nowhere near as scary as I thought it was going to be. I don't feel like an 'intruder' here and there's always so much support on offer both academically and in terms of welfare and mental wellbeing.
Best thing about the collegiate system?
The collegiate system is part of what makes Oxford so great. Your college becomes like a second home and makes meeting new people less overwhelming as there isn't a huge number of people in each year. But, most of all, I love being able to step out of my college bubble and meet students from other colleges!
Highlight of the year?
Definitely the Merton Winter Ball. It was amazing and loads of fun!
How do you cope with the workload?
At first, I struggled with managing my time. I often ended up leaving things too late and having to pull an all-nighter to complete an essay, which is always a bad idea; trust me – students need sleep! Now I tend to try and plan out my day or week roughly, so I have an idea of when my work is due and when I'll be able to complete it. Prioritising tasks and deadlines is important, but so is scheduling breaks and time to relax!
What do you do when you're not working?
Hanging out with mates in the bar or the games room, Netflix when I don't feel like leaving my bed.
Favourite spot to relax?
Christ Church meadows – just behind Merton!
Favourite place to eat?
G&D's – paninis, bagels, ice cream, Wi-Fi – what more could you want!
Favourite place to go out?
Spoons, Park End, The Bullingdon
What are tutorials like?
Intimidating at first, but after you realise your tutor isn't going to bite your head off if you don't know an answer it's not daunting at all! Tutorials are a great way to learn a lot about the course material from the experts themselves. They're also the best place for asking questions and putting your own ideas forward, and for learning from your mistakes so you don't trip up in exams!