Alumni: Societies
The Merton Society
All Mertonians automatically become life members of the Merton Society on matriculation. The purpose of the Merton Society is to further the interests of Merton College and of its members past and present by fostering social contacts between Merton alumni and encouraging them to stay in contact with the College. With the help of the Development Office, the Society organises a number of social events throughout the year, some of which are 'in person', whereas others are virtual or hybrid. The Society encourages Mertonians of whatever age, stage of life, and geographical location to participate in their activities and so remain active members of the wider Merton community.
The Society aims to support the Warden and the College, offering expertise and advice where appropriate (without being directly involved in fundraising). It maintains a network of Year Representatives to communicate with alumni, promote College events and feed back news from the alumni to the College. The Society's members offer careers advice and assistance to undergraduate and graduate members of the College as appropriate, and the Society provides financial support for College projects when resources permit.
The Merton Society is always looking for new ways in which to carry out its objectives. Specific projects at present include (i) working with the College to set up a mentoring scheme to support current or recent Merton students; and (ii) establishing a number of 'subject-specific discussion groups' to bring together alumni and current Merton students in order to discuss issues of academic interest.
 
Council
The Council oversees the activities and direction of the Merton Society. It usually meets three times per year, once at its AGM (usually held over the Merton Society weekend in the summer) and on two other occasions. Council members are elected by the members of the Society present at the AGM. Each Council member serves for a term of three years (which is renewable). The Society's constitution records that: "The Council will actively seek to ensure the diversity of its composition at all times, including broad representation of the different years, genders and ethnicities of Society members."
If you are interested in the possibility of serving as a Council member, your interest is welcome and you are invited to contact the Development Office in the first instance.
MERTON SOCIETY OFFICERS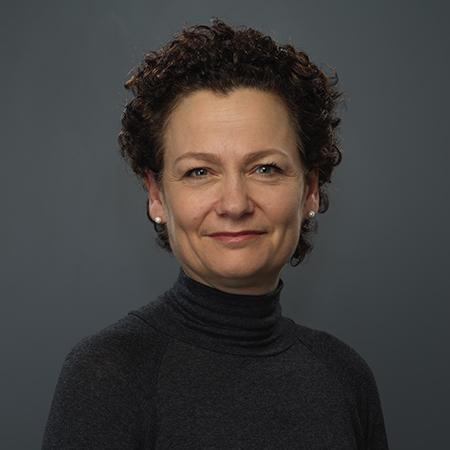 The Rt Hon Dame Philippa Whipple DBE (President)
Dame Philippa read Law at Merton from 1984 to 1987. She qualified as a solicitor in 1989 and spent several years at Freshfields before moving to the Bar in 1994, where she practised from 1 Crown Office Row. As a barrister, she specialised in healthcare law, judicial review and tax, becoming a QC in 2010. She was appointed a High Court Judge in 2015. In addition to her work as a judge, she was a commissioner at the Judicial Appointments Commission from 2016 to 2019, and a Presiding Judge of the South Eastern Circuit from 2018-2021, leading that circuit at the height of the pandemic. She was appointed to the Court of Appeal in November 2021. She is a bencher of Middle Temple, a former chair of that Inn's finance and resources committee, and an honorary fellow of Merton College.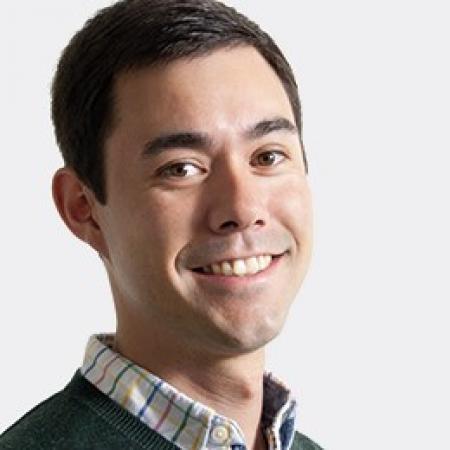 Dr Gregory Lim (Secretary)
Gregory studied for a DPhil in Cardiovascular Medicine at Merton from 2006 to 2010, having previously read physiological sciences at Exeter College. He was President of the MCR in 2007-2008. After graduating, he joined the editorial team of Nature Reviews Cardiology, a monthly scientific journal covering the breadth of cardiovascular research and clinical cardiology. Since 2015, he has been the chief editor of the journal. Gregory is the secretary of the Merton Society Council.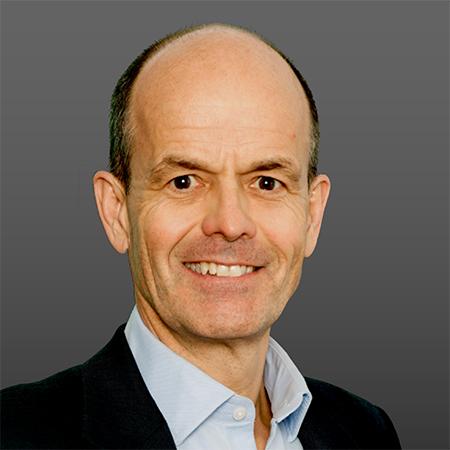 Mr Mark Davison (Chairman)
Mark read PPE at Merton and is an investment banker with recent direct experience in the FinTech space. Graduating in 1981 he went straight into the City, starting work as an economist at the merchant bank Morgan Grenfell & Co. Limited. He moved into their corporate finance department and began a long career in Mergers & Acquisitions and Capital Markets, where he specialised in advising major financial institutions in the UK and across Europe. Subsequently he worked at Credit Suisse, Fox-Pitt Kelton, KPMG and Natixis. Most recently he is CEO UK at Raisin DS, the deposit platform. He is a trustee of SANE, the leading mental health charity.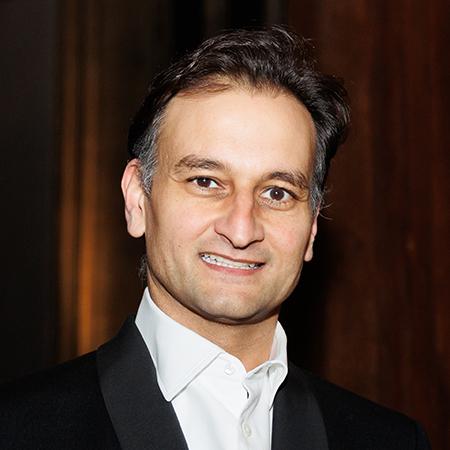 Mustafa Abbas
As an undergraduate, Mustafa read PPE at Merton and was fortunate to learn (by 'interrogation') from some of the greatest minds in their fields: Vijay Joshi, John Lucas, David Bostock and Don Markwell. During his time at College, and with a desire to help the student body, he became JCR President. As an avid rower, he also served as Captain of Boats and spent many happy days on the River Cherwell.
With such fond memories of Merton, Mustafa was delighted to return for an executive MBA, after having spent some years working in financial firms.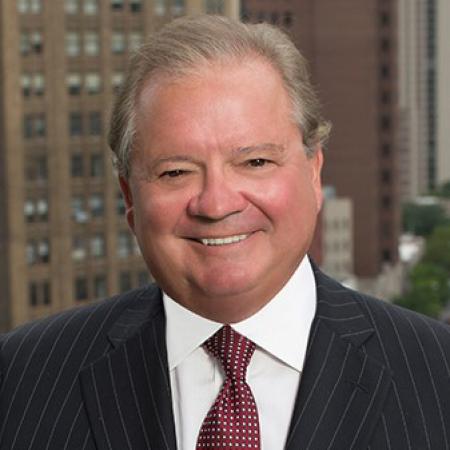 Nick Allard
Nick studied PPE at Merton, matriculating in 1974. He is the Former President and Joseph Crea Dean of Brooklyn Law School, where he remains Professor of Law Emeritus, and is Senior Counsel at Dentons, the world's largest law firm. As well as other charitable and educational roles, he is an Advisor at Lucy Cavendish College, Cambridge, Secretary of the Association of American Rhodes Scholars and on the Board of Advisors of the School of Theology and Religious Studies at the Catholic University of America.
Nick is President of the Merton College Charitable Corporation (the alumni organisation for Mertonians in the Americas) and an ex officio member of the Merton Society Council. He is also a Bodley Fellow of Merton.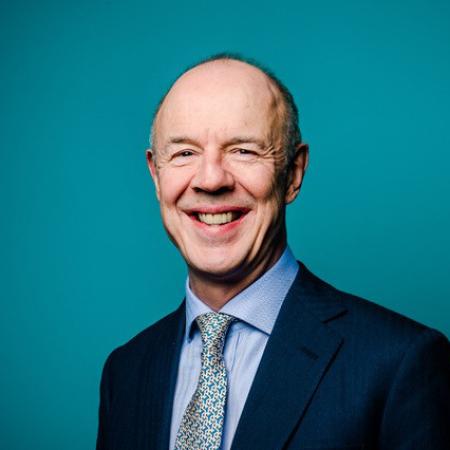 John Booth
John read Modern Languages at Merton and is a Wyliot Fellow, chairing the College's Development Board until June 2022. He is Chairman of the National Gallery and of The Prince's Trust; a trustee of the Chatsworth Settlement, the Arts Foundation and a number of other charities. John also acts as an ambassador for the homelessness charity DePaul International and is Deputy Lieutenant of West Sussex.
In his working life, John is an entrepreneur who chairs a number of public and private companies including Maintel plc and the London Theatre Company. He is also a non-executive director of several investment management businesses and has a range of venture capital interests in e-commerce, media and telecommunications.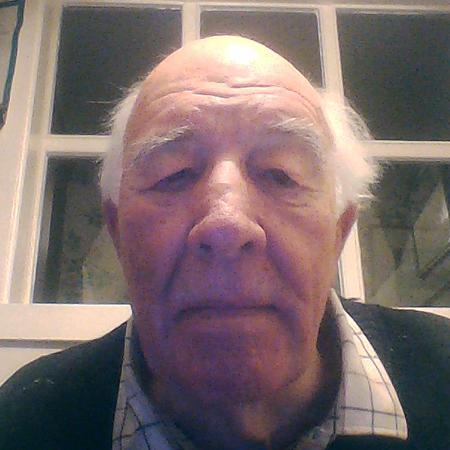 Alan Bott
Alan read History at Merton from 1953 to 1956. He was a Postmaster and subsequently Bodley Fellow. From 1956-1996 Alan worked for P&O S N Co, and for 20 years he was Director of P&O Containers (ANZ).He has published many books about Merton, including: Monuments in Merton College Chapel (1964), Baptisms & Marriages in Merton College Chapel (1979), The Heraldry in Merton College (2000) and A longer History of the Buildings & Furnishings of Merton College (2015).
Adrian Burbie
Adrian Burbie read Law at Merton between 2017 and 2020 under the auspices of Jennifer Payne and Mindy Chen-Wishart during which time he was widely involved in JCR and chapel life. He is an associate, specialising in taxation law, at the law firm Slaughter and May, having qualified as a solicitor in 2023.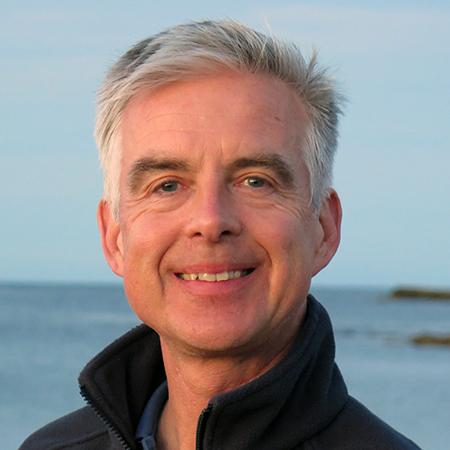 David Clark
David went up to Merton in 1984 to read Chemistry. After postgraduate studies at the University of Sheffield, he embarked upon a career in the pharmaceutical industry, specialising in computer-aided drug design. He is married to Barbara and they have a grown-up son. Outside work, he enjoys walking, reading, listening to progressive rock music and volunteering with the Christian charity "Good News for Everyone!" He greatly values his connections with Merton as a Year Representative, a Merton Society Council member and through the Merton Biomedical and Life Sciences Network, which he helped to institute in 2020.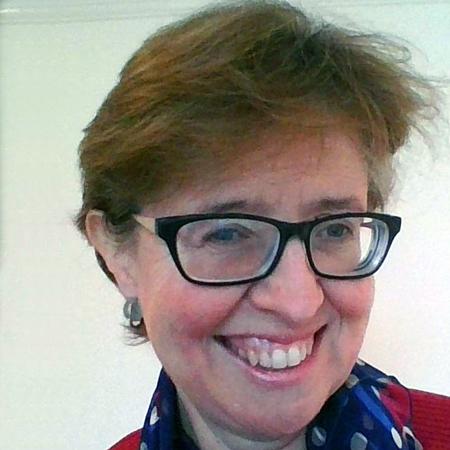 Meriel Cowan
Meriel (professionally known as Dr Meriel Raine) is a GP in Oxford. She studied preclinical Medicine at Merton (1983-86), finishing her training in London. She spent some time training in surgery before seeing the light and switching to General Practice, and she has been a partner at 19 Beaumont St Surgery for 21 years. She is also named GP for safeguarding for Oxfordshire Clinical Commissioning Group. She and her husband Simon (a fellow Mertonian) have three grown-up sons.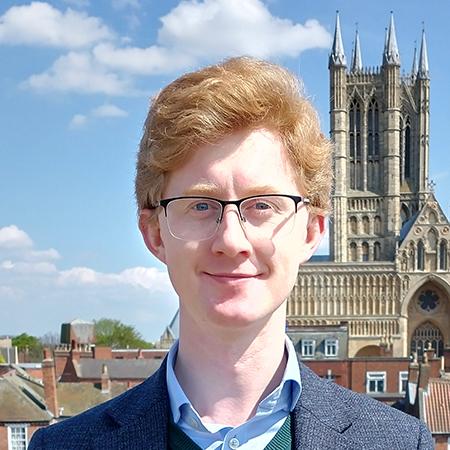 Timothy Foot
Timothy read Classics as an undergraduate at Merton, having matriculated in 2011. He stayed for an MPhil in Classical Languages and Literature and was President of the MCR in 2014-15. After leaving Merton, he read for Law finals at Harris Manchester College and is now a pupil barrister specialising in commercial chancery work. He also has an interest in constitutional law, and is the co-author of Executive Power: The Prerogative Past, Present and Future (Hart, 2022).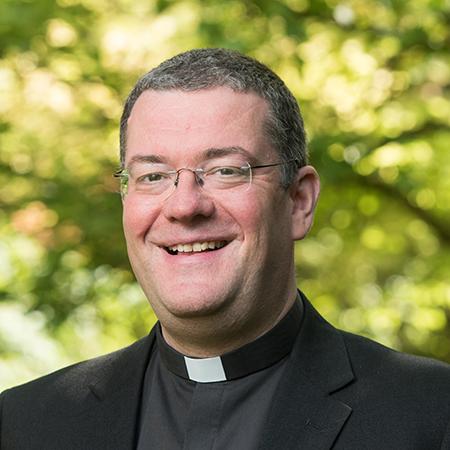 The Revd Canon Dr Simon Jones
Simon has been Chaplain of Merton since 2002. As well as being responsible for the day-to-day life of the Chapel, Simon also co-ordinates the various College welfare bodies and the Compassionate Fund.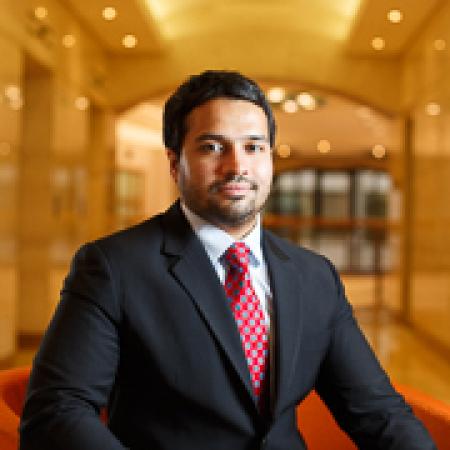 Dr Gautam Kalani
Gautam studied for an MSc in Economics for Development at Merton in 2009-10, after which he completed a DPhil in Economics at Hertford College in 2013. Since then he has been working in finance in London, first at Deutsche Bank and then as a Portfolio Manager at BlueBay Asset Management (focusing on foreign exchange and emerging markets). Outside work, he is a keen squash player and an avid watcher of cricket and football. He is married and has a young son.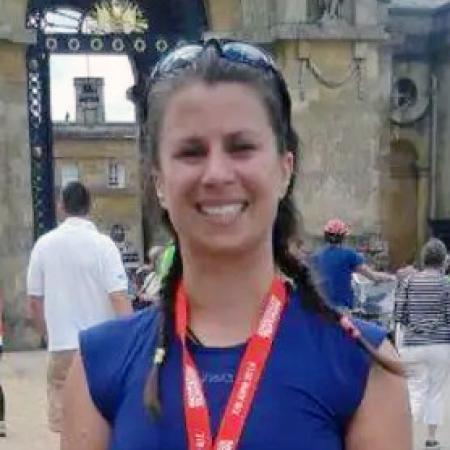 Ria Miller
Ria matriculated in 2008 and read for an MSc in Environmental Change and Management. She is currently writing and illustrating children's books on sustainably. She is lucky to be living close to Merton, having stayed in Oxford working in a variety of roles in conservation and climate change as well as training as a teacher. She enjoys keeping as active as possible and has taken part in the Town and Gown race for the College and the Blenheim triathlon. Ria joined the Council in 2015 and has led on the communication strategy, her favourite part being the planning of the treasure hunt for the family fun event!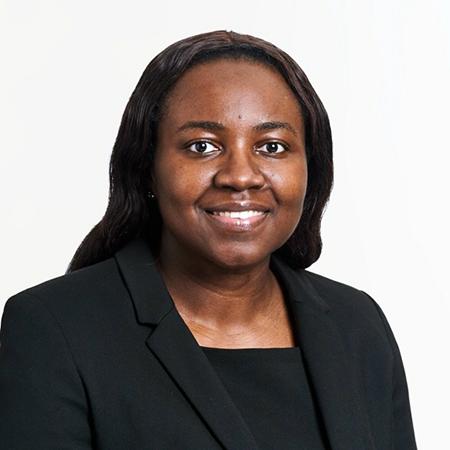 Teniola Onabanjo
Teniola matriculated in 2004. She read Law as an undergraduate at Merton and then stayed for the BCL. She is now is a commercial barrister, practicing from 3VB in Gray's Inn, with particular specialisms in banking, financial services and insurance. Teniola lives in Berkshire with her family and enjoys reading and singing in her free time.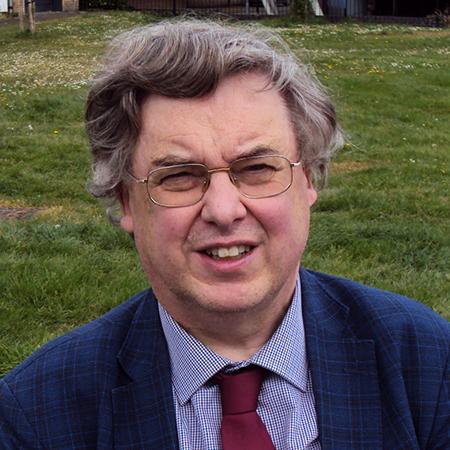 Robert Peberdy
Robert Peberdy read Modern History at Merton (1975–8) and later obtained a doctorate as a part-time student of Leicester University (1995), studying medieval urban history. He has worked in book packaging (for Equinox (Oxford) Ltd), and for the Victoria County History of Oxfordshire. He served as Secretary of the Merton Society from 2002 to 2014. He has published, inter alia, contributions to Treasures of Merton College (ed. by Steven Gunn, 2013) and A Dictionary of British and Irish History (co-editor with Philip Waller, 2020). He is related to Thomas Paybody (Merton 1612–18).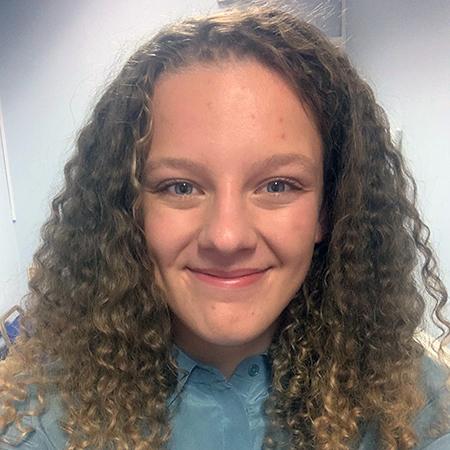 Emily Pope
Emily read Classics at Merton (2017-2021) and now works as a Parliamentary Assistant and Army Reservist. Inspired by the plaque to deceased WW1 soldier and Merton student Cecil Jones in her final year room (Grove 2.4), she firmly believes in the sense of connection between all Mertonians past, present and future. Having been an active member of the College community as an undergraduate, from JCR Welfare Officer to Chapel Choir to Boat Club, Emily hopes to pay it forward as an alumna: to celebrate this community, strengthen old ties and create new ones.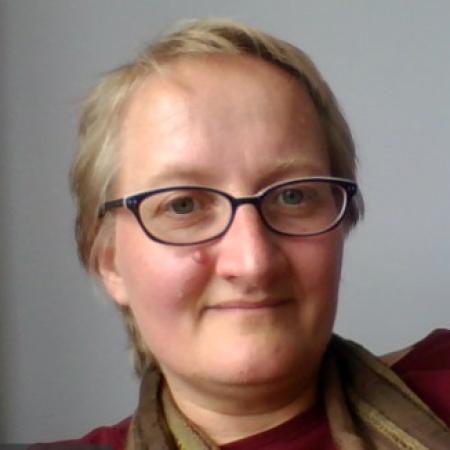 Maria Pretzler
Maria Pretzler arrived at Merton from Austria in 1996 to do her DPhil in Ancient History. Following temporary positions at St John's College and Somerville she moved to Swansea in 2005 to take up a permanent academic post in Ancient History. Maria is still there, now as Associate Professor, and mainly teaches Ancient Greek History from the late Bronze Age to the Roman imperial period. Her main research interests are ancient geography and travel writing, and the ancient history and society of the Peloponnese.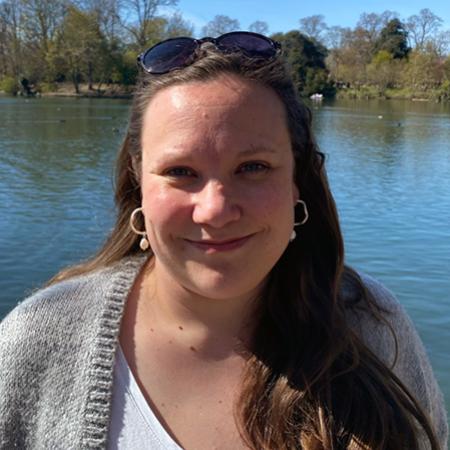 Alice Salvage
Alice Salvage matriculated in 2008, reading Ancient and Modern History. She subsequently graduated from Columbia University with an MA in American Studies, focusing on mid-twentieth century American film. After periods spent working in independent film in the US and for BBC Studios, she joined Channel 4, where she works in production finance across Comedy and Drama.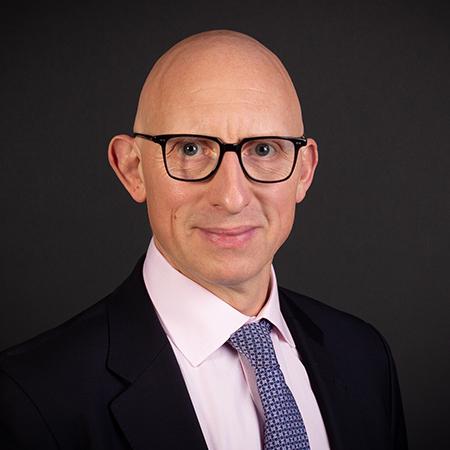 Dan Schaffer
Dan matriculated in 1986 to read for the BCL. As well as sitting on the Council, he is the Chair of the Merton Lawyers' Association and the1986 postgraduate Year Representative. Professionally, he is a solicitor and practises as a partner in the firm Slaughter and May. He also does some Trusts law teaching for Merton undergraduates and judges the second-year mooting competition. He is a keen cyclist, married with three sons (two at university in the US) and lives in London.

Jessica Searle
Jessica matriculated in 2018 and read PPE, specialising in Economics and Politics. After graduating in 2021, she moved to Paris and studied French while working as an au pair, before starting as an investment banking analyst at Lazard in 2022.
While at Merton she served as JCR Gender Equality Rep from 2019-20, most notably helping organise a sold-out tri-college formal with Merton's first all-female High Table. Now at Lazard, she is a member of both the employee Women's Committee and the employee Green Network.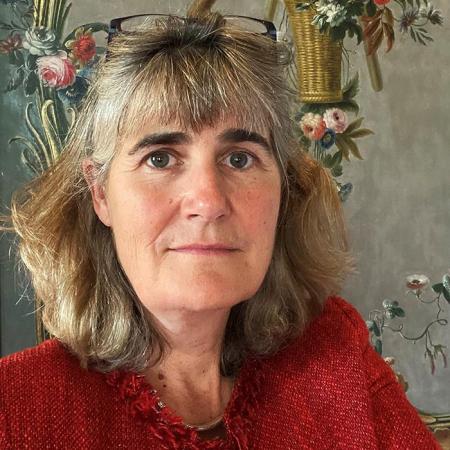 Pippa Shirley
Pippa Shirley read History at Merton (1983–1986) and then went on to do an MA in Art History at the Courtauld Institute, University of London (1986–1988). She then worked in publishing, taught A level Art History briefly and then began a career in museums and heritage, first at the British Museum and then at the Victoria and Albert Museum. Since 2000, she has worked at Waddesdon Manor, a National Trust house in Buckinghamshire run by the Rothschild Foundation, where she is now Director. Her remit includes curatorial and conservation management, exhibitions and research, academic partnerships, oversight of the Archive, the Gardens, Education and Learning, Marketing and Communications and the visitor operation. She also sits on a Govt advisory body, the Reviewing Committee for the Export of Works of Art and is a former member of the Attingham Trust Scholarship Committee.
Anna Smith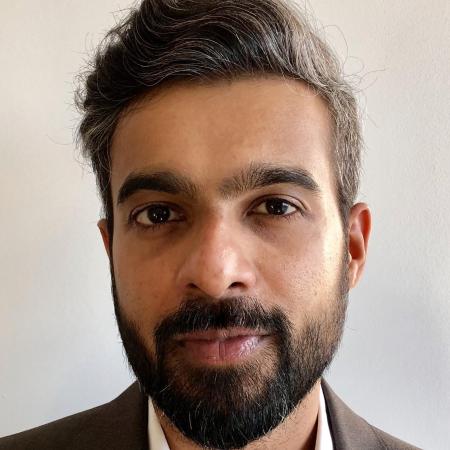 Naga Suresh
Naga read for an MBA at Merton in 2021-22. He currently works in the sustainability consulting practice at Guidehouse, a management consultancy. He has worked in India, Africa, and the UK in strategy and marketing roles for private sector organisations. With an avid interest in climate and decarbonisation, he's engaged in various projects that help corporations and public sector entities reimagine their business models to build resilience against the impact of climate change. He lives with his partner in Oxford, and spends his free time pursuing interests in languages, history, and architecture.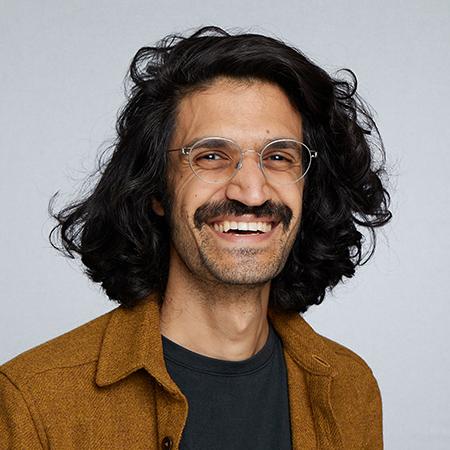 Bassel Tarbush
Bassel is a microeconomic theorist and a Tutor in Economics at Merton. He studied Philosophy and Economics at University College London for his undergraduate degree before completing his graduate studies in Economics at Oxford. He is the SCR Representative on the Merton Society Council.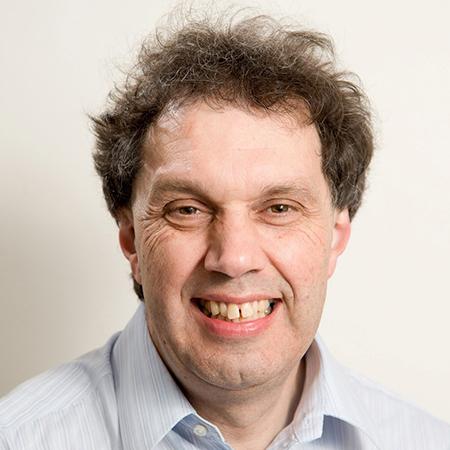 Nick Weller
Nick matriculated in 1982 and read History and Economics. After Merton, he qualified as a chartered accountant and has spent most of his career in professional education. He is currently a freelance author, writing on a number of business-related subjects, and examiner for a global accountancy institute. Outside work, he enjoys reading, non-strenuous walking and watching cricket. He is the Year Representative for 1982.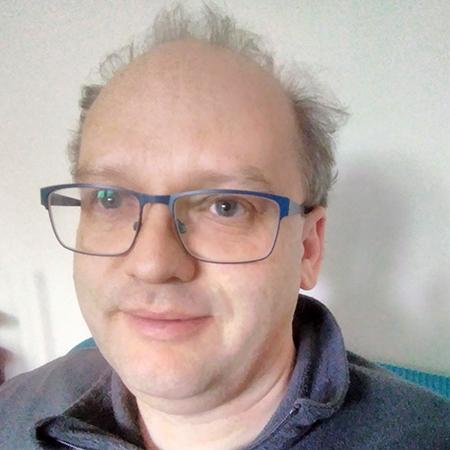 Jonathan Young
Jonathan matriculated in 1993 and studied Mathematics under Professors Dominic Welsh, Ulrike Tillmann and Luke Ong. After leaving Merton, he did an MSc at Southampton and then worked at the Bank of England. He is currently a statistician in the Civil Service. He lives in Andover, Hampshire with his wife and daughter.
| | |
| --- | --- |
| Vice-Presidents: | RB Allan (1959), Professor Dame Jessica Rawson (Honorary Fellow), Sir Martin Taylor (Honorary Fellow) and Lady Taylor, AM Vickers (1958) |
| | |
| --- | --- |
| Past Presidents: | Sir Howard Stringer (1961) |
|   | The Rt. Hon. Sir Brian Leveson (1967) |
|   | Sir Frank Bowden Bt † (1928) |
|   | Sir Maurice Hodgson † (1938) |
|   | DW Swarbrick † (1945) |
|   | Sir Michael Quinlan GCB † (1948) |
|   | WP Cooke CBE (1952) |
|   | Lord Wright of Richmond GCMG † (1951) |
|   | Sir Robert Scott (1963) |
|   | Sir Michael Jenkins (1953) |
|   | Sir Jeremy Isaacs (1951) |
Compassionate Fund
The Merton College Compassionate Fund exists to assist members of the College and their dependents who find themselves in financial difficulty. Applications are warmly welcomed from Mertonians at times of unforeseen financial hardship (which may be the result of unemployment, illness, bereavement, or other changes in personal circumstances). Grants do not normally exceed £3,000.
Applications are considered by the trustees of the Compassionate Fund: the Warden, the President and Chair of the Merton Society, Professor Jenny Payne and the Chaplain. For further information, please contact the Chaplain by emailing The Revd Canon Dr Simon Jones.
Merton in the City Association
The Merton in the City Association has been created for Mertonians who are active in a broad area of work related to life in the City of London - with the aim of providing a forum at which they will be able to meet old friends and build networks.
Recent speakers at meetings of the Merton in the City Association include:
Roger Bootle (1970), founder of Capital Economics and former Group Chief Economist of HSBC, February 2016
Vijay Joshi (Emeritus Fellow, Balliol 1960), former Tutorial Fellow in Economics at Merton, adviser to the Indian government and board member of a number of internationally renowned institutions, May 2017
Ian Taylor (1975), Chairman of Vitol Group and Chairman of the Board of Trustees of the Royal Opera House, January 2019
The Merton Lawyers' Association
The Merton Lawyers' Association is geared towards Mertonians who have either entered the field of law, past and present, or who have studied Law at Merton.  It normally meets once a year, usually in London, to hear a talk from a respected figure in the legal profession.  It both enables and enhances professional contacts within the group and to strengthen the ties between Mertonians and the College. Current students are given the opportunity to meet those already in practice, and all enjoy the chance to catch up with friends and tutors at a post-talk drinks reception.
Recent meetings of the Merton Lawyers' Association include: 
Dinah Rose QC and Mishal Husain in conversation, November 2019 at the offices of Slaughter and May
Sir Christopher Greenwood on 'The Highways and Byways of International Law', November 2018 at the offices of Sullivan and Cromwell LLP
The Rt Hon Tobias Ellwood MP, November 2017 at the offices of Clifford Chance
The Merton in Manhattan Association
The Merton in Manhattan Association meets annually and has been created for Mertonians working or living in New York and New Jersey with the aim of providing a forum at which they will be able to meet old friends and build networks.
Recent speakers at meetings of Merton in Manhattan include: 
Simon Male (1986) on his experience of working in the Asian equities market, November 2016
Matthew Rycroft CBE (1986) on his experience as UK Ambassador to the United Nations, October 2017
Professor Richard Levin (1968, Honorary Fellow) on his experience as CEO of Coursera, October 2018
The Merton College Biomedical and Life Sciences Network
The Merton College Biomedical and Life Sciences Network is a LinkedIn group of over 160 past and present Mertonians working or carrying out research in the biomedical and life sciences sector. One of the aims of the network is to provide an easy way for current students to find alumni to contact for advice or help, e.g., when looking for internships, jobs or academic posts. As an additional benefit, the network enables Mertonians engaged in research or work in similar fields to find out about and get in touch with each other – virtual and in-person events are organised to facilitate these interactions. Any Mertonian working in a relevant field is welcome to join the network – please get in touch via the Development Office on development@merton.ox.ac.uk.
Merton College Charitable Corporation (MC3) - North America
The Merton College Charitable Corporation, known as MC3, was organized by Warden John M. Roberts in 1987. It was incorporated in the United States in 1991. Membership is open to all Mertonians living in the Americas on either a permanent or interim basis. MC3 supports the College by funding a series of permanent programs at Merton and undertaking one or more special projects each year.
MC3 holds at least one reunion event each year for Mertonians in the Americas. It is held either in New York, as part of the University of Oxford North American Bi-Annual Reunion, or in alternate years, elsewhere in the United States or Canada.  In recent years MC3 reunions have been held in Boston, Chicago, Los Angeles, San Francisco, Washington, DC (twice), Toronto (2009), and Brooklyn (2015). The 2017 MC3 weekend was held in New York, and in 2018 a reunion took place in San Francisco to coincide with the University of Oxford's North American Alumni Weekend.
For more information about MC3, browse these sites:
For further information, please contact:
Thom Yu
Administrator
Merton College Charitable Corporation
8229 Boone Boulevard, Suite 240
Vienna, VA  22182
USA
Phone: 703-888-7781 
Email: MC3Headquarters@gmail.com
MC3 Executive Committee and Trustees
MC3 Officers and
Executive Committee

President

Vice President

Vice President

Secretary

Treasurer

Nicholas W. Allard

Marina McCloskey

Nathaniel Olson

Kathleen Sheehan

Robert G. McKelvey

Trustees

Nicholas W. Allard (1974)
Neil R. Brown (2002)
Thomas A. Connolly (1975)
D. Francis K. Finlay (1962)
David I. W. Hamer (1974)
David R. Harvey (1957)
Marina McCloskey (2003)
Robert G. McKelvey (1959)
John M. Mitnick (1985)
Scott M. Moore (2009)
Amna Naseer (1997)
Peter Palmer (1968)
Daniel Seymour (1983)
CSK Scudder (1971)
K Sheehan (2002)
G Tiao (2010)

Life Trustees

George A. Drake
John G. Garrard
Prosser Gifford
Reginald D. Hall
Frank T. Keefe
Edmund G. Ranallo
A. Truman Schwartz
Edward I. Selig
R. John Simms
C. Craig Smith
Gary G. Stevens
Howard Stringer
E. Fred Yalouris
In addition to the Executive Committee and Trustees, MC3 is run by a number of smaller, specialist committees.
Merton South Asia Network (MSAN)
Merton South Asia Network (MSAN) is a community for Mertonians of South Asian heritage: past, present, and future. The network aims to anchor a support system for both students and alumni, and to create opportunities for professional interactions and collaborations. The network aims to grow over the coming years and will host an annual networking event at the College for its members.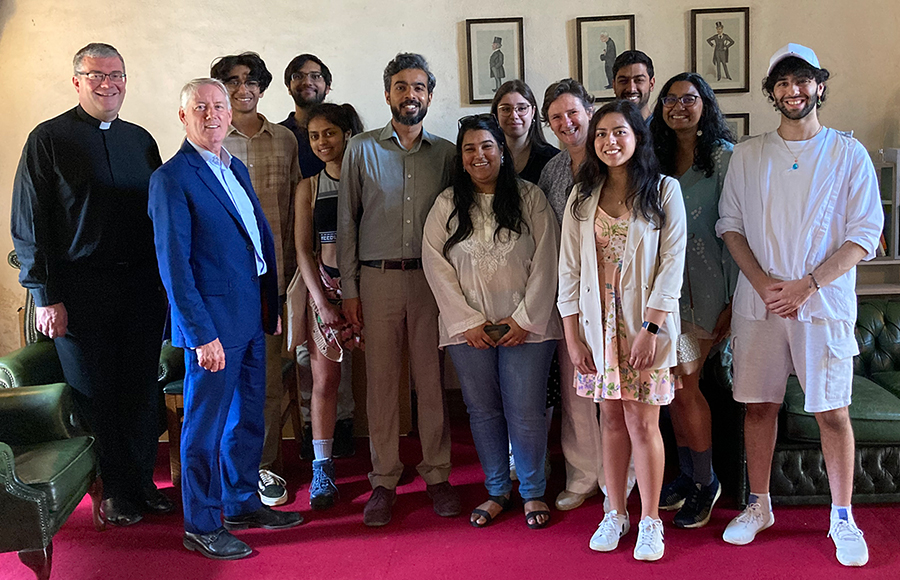 In Trinity term 2022, the Merton South Asia Network was launched with support from the Development Office. The Warden, the Chaplain, and South Asian Mertonians met in the MCR over some wonderful snacks and Cobra beer! The Warden and the South Asian students agreed on the need for such a network and its potential contribution to the college and its community.
Join us if you self-identify as a Mertonian of South Asian heritage by filling out the Merton South Asia Network Interest Survey. 
Merton College Net Zero Discussion Group
The Net Zero Discussion Group, founded by Matt Vickers (1990), Ria Miller (2008) and Nagadarsan Suresh (2021), aims to bring together students and alumni of Merton to share perspectives around the challenges of decarbonisation and reaching net zero. The first meeting of the group was held remotely on Tuesday 7 February, with founder Matt Vickers interviewing Juliet Davenport OBE (1986), a leading figure in the renewables sector. 
If you would like to join this group on LinkedIn, please get in touch with the Development Office.