Event Spaces
Supporting the TS Eliot Theatre, Merton offers a further selection of smaller conference and meeting rooms to suit the differing requirements of any conference.
For those with traditional tastes, the Breakfast Room—capable of holding a boardroom event for up to 18—is ideal. Although its elegant wooden panelling is only a century old, the room itself dates back to the early sixteenth century, when it was built by Warden Richard Fitzjames. In 1643-4 it was used by Queen Henrietta Maria, wife of Charles I.
For larger numbers, the air-conditioned Mure Room provides a theatre-style environment to accommodate up to 60 guests. It can also serve as a main seminar room for a larger event incorporating additional meeting rooms.
The Fitzjames Rooms overlook the exquisite Fellow's Garden and are ideally suited for smaller meetings and conferences.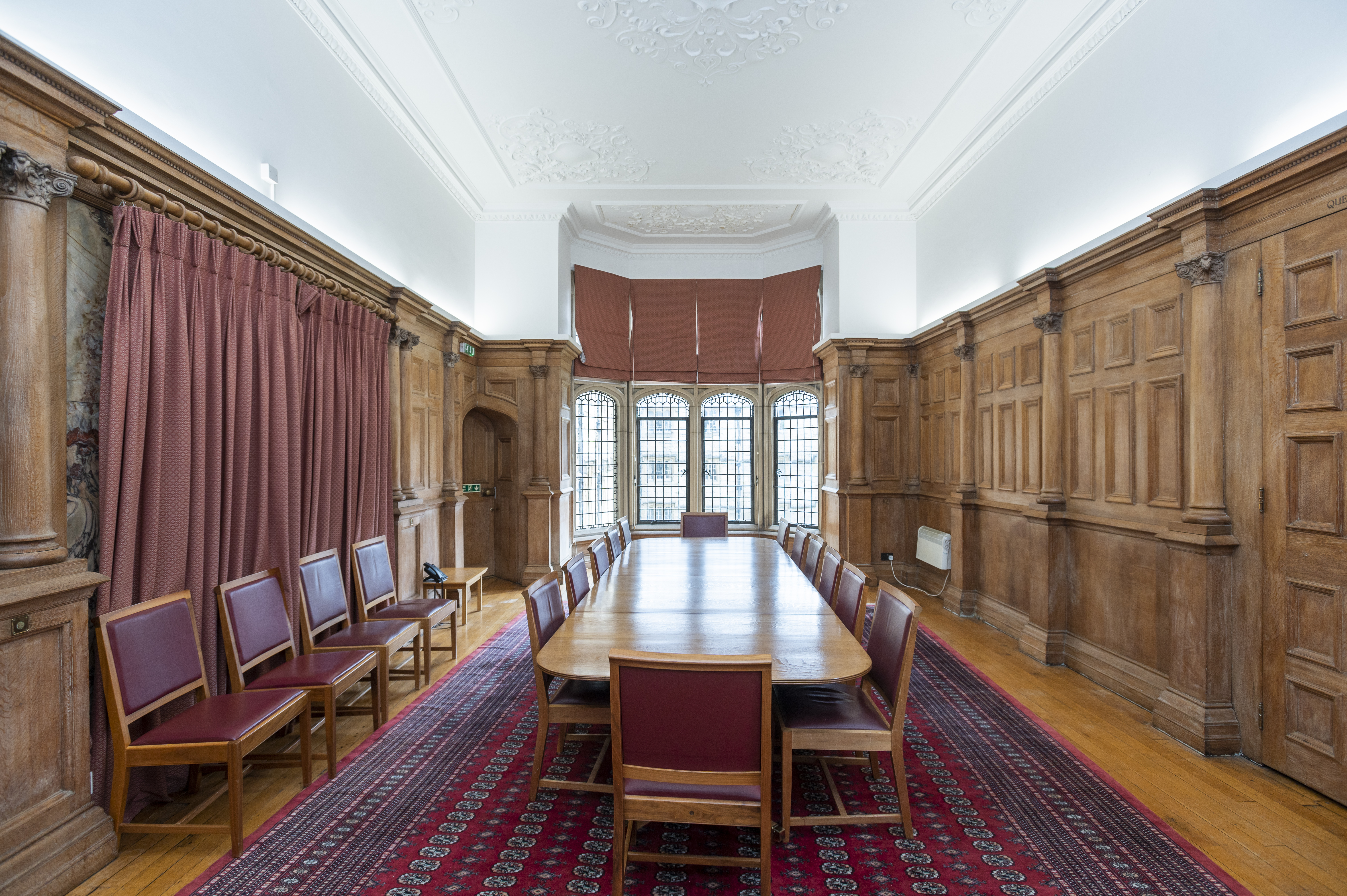 The Breakfast Room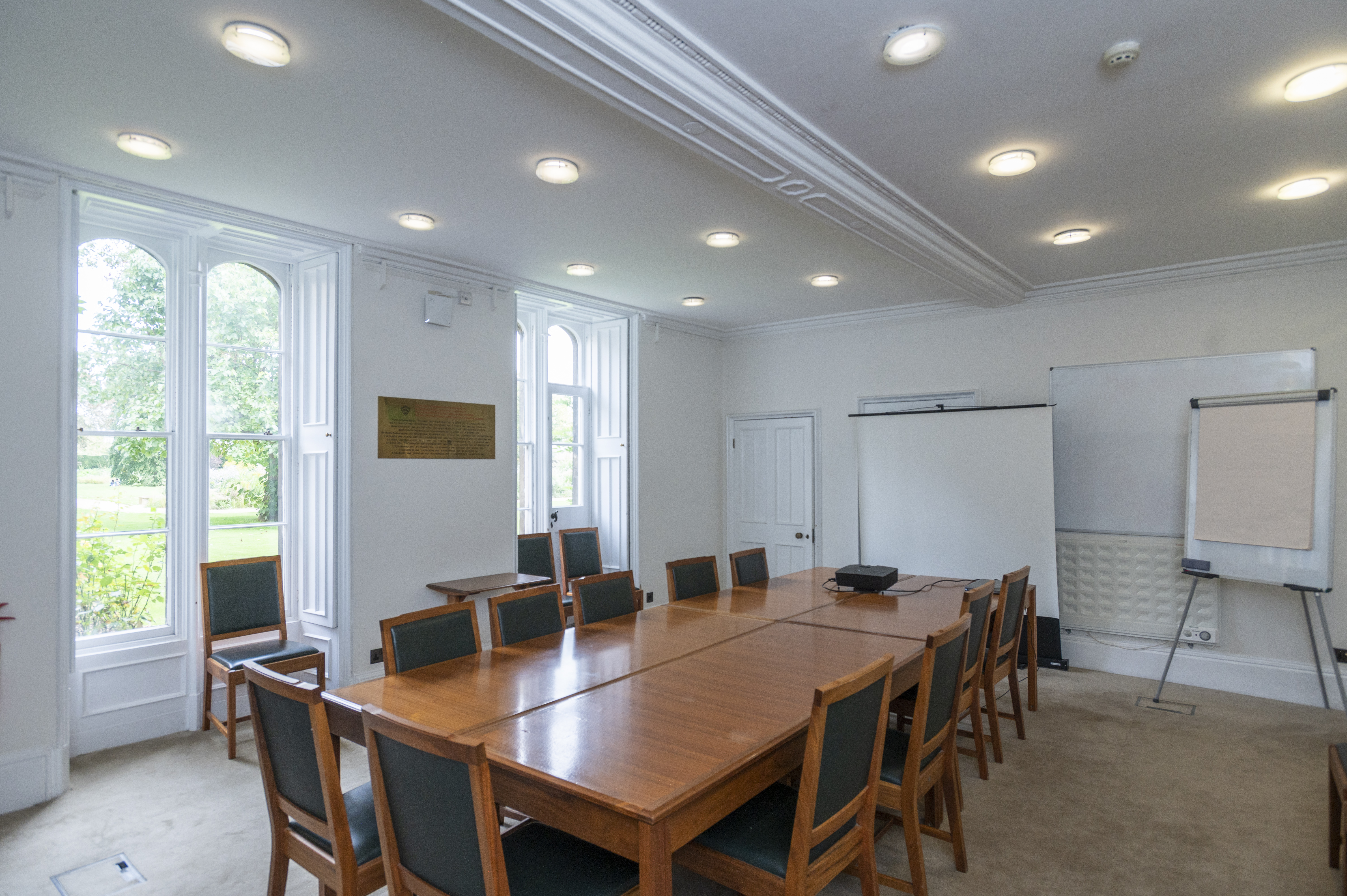 The Americas Room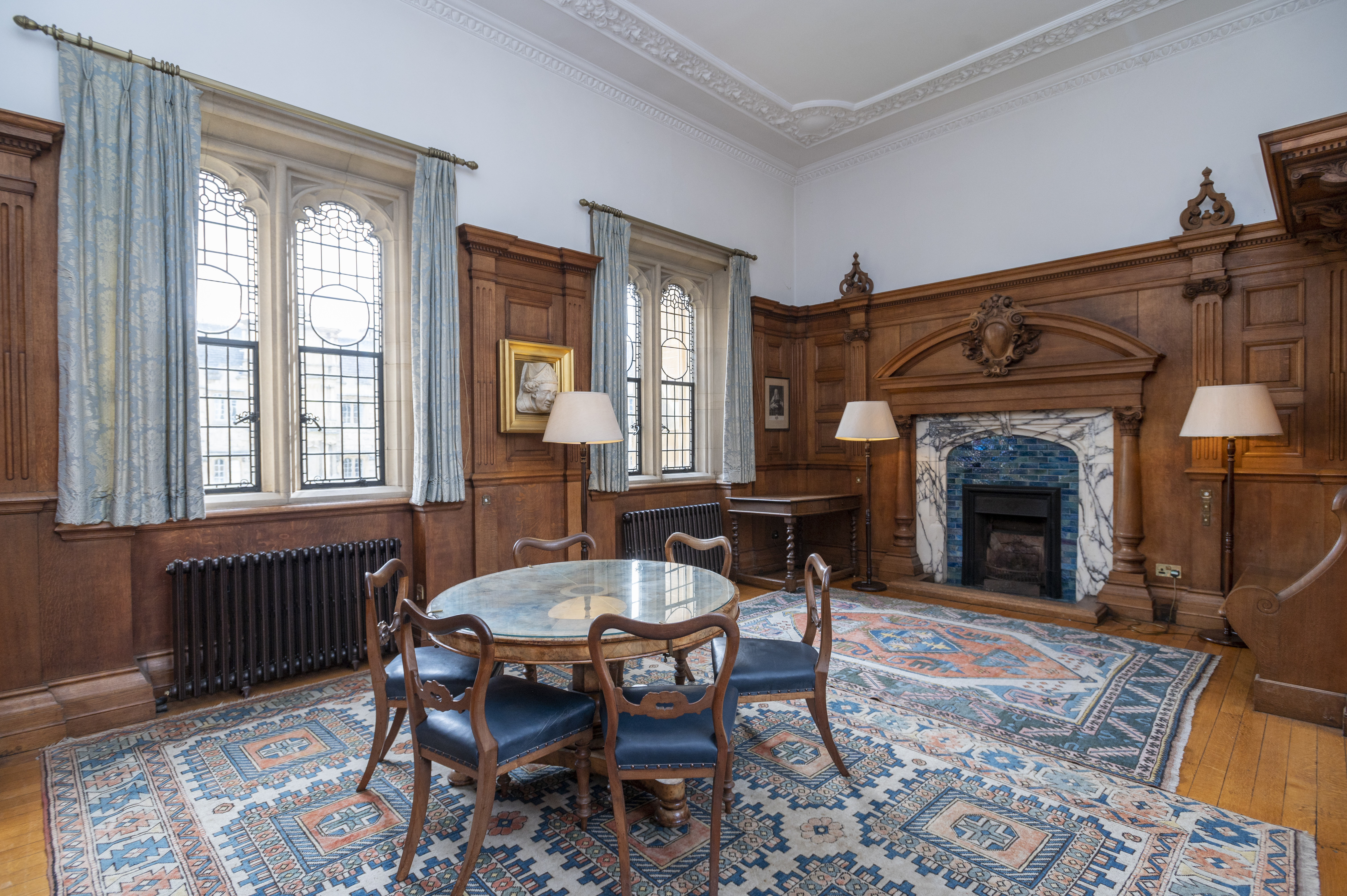 The Queens Room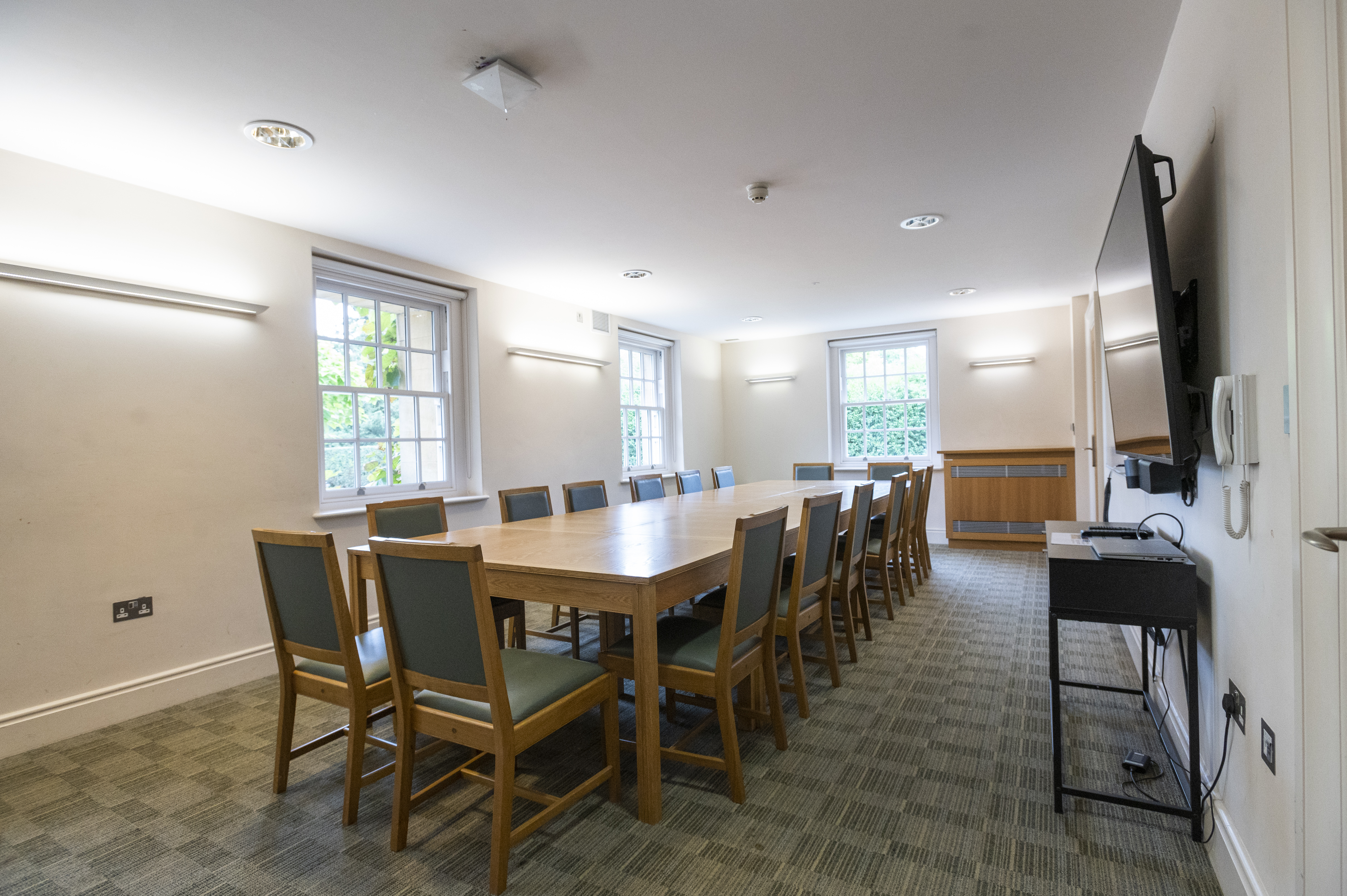 Howard Stringer Room
Merton also provides:
Complimentary flip chart pad and pens
Audio-visual equipment upon request
Syndicate rooms for up to 20 delegates
Complimentary conference office for larger events
Complimentary Wifi throughout
* Americas room has one step on entry
All rooms supplied with natural light.