Studying Modern Languages and joint schools at Merton
Modern Languages at Oxford
Linguists at Oxford are studying in one of the largest and most successful faculties of Modern Languages in the world, consistently ranked as such by the QS World University Rankings.
The study of language and literature is central to our courses, with literary study ranging from the medieval to the contemporary period, in both European and global settings, and across every conceivable genre.
Literary study also encompasses a wider exposure to the languages in question, as well as the contextual study of history, society, politics, other cultural forms, and thought.
Specialist courses on fields such as linguistics, cinema, the visual arts, and advanced translation studies are also available.
Modern Languages at Merton
Modern Languages at Merton is a vibrant and diverse cohort of tutors and students, studying a wide range of languages, periods, and literary genres. Whether you're interested in Isabel Allende or Émile Zola, medieval Germany or modern-day Latin America, you'll be sure to find someone at Merton to share and develop your interests. Our tutors, Professor Ian Maclachlan and Dr Alice Brooke, combine years of experience teaching the Oxford syllabus with innovative research in modern French literature and philosophy, and colonial Spanish literature and culture.
The College currently admits nine undergraduates a year to read Modern Languages and the associated Joint Schools with Linguistics, Classics, English, History, and Philosophy. Applicants are welcome in French, Spanish, Italian, German, Portuguese, or Russian, but for the Honour School of Modern Languages one of the languages offered must be French or Spanish. Beginners may be admitted to read Italian, Portuguese, German or Russian. For the Joint Schools, any of the above six languages may be offered.
"With languages being one of the largest subject groups at Merton by number of students, it is really easy to feel like you are an integral part of the college's academic life. This, along with dedicated language Fellows and a generous Year Abroad grant, means that I am very glad of my decision to study languages at Merton."
Seb Dows-Miller, French and Linguistics
The teaching team
The teaching of Modern Languages and joint schools at Merton is coordinated by our Tutorial Fellows, Professor Ian Maclachlan (French) and Dr Alice Brooke (Spanish). The following are the overall team of lecturers across all languages, many of whom are Fellows of other colleges:
Professor David Groiser, a Fellow at Brasenose College, teaches German
Professor Catriona Kelly, a Fellow at New College, teaches Russian
Professor Guido Bonsaver, a Fellow at Pembroke College, teaches Italian
Dr Simon Park, a Fellow at St Anne's College, teaches Portuguese
Dr Richard Ashdowne, Stipendiary Lecturer in Linguistics
Jenny Lemke, German Lektorin
Renée Williams, Stipendiary Lecturer in French
Agnes Parmentier, French Lectrice
The benefits of studying Modern Languages at Merton
Our tutors cover a wide range of academic interests, meaning that we can offer in-house tuition on topics ranging from the conquest of the Americas and colonial literature to 20th-century French literature and philosophy. For topics not covered by college tutors, we arrange specialist tuition with world-leading experts around the University.
All students are assigned an individual Director of Studies to guide their academic progress throughout their degree, to assist with planning their year abroad, and to provide advice on course-related queries.
Our small cohorts and friendly modern languages teaching team cultivates a supportive and collegial atmosphere among students and tutors. An active Modern Languages Society organises an annual dinner alongside other social events throughout the year.
Our students consistently gain outstanding results in both the Preliminary Examination and the Final Honours School. In order to ensure that all students can achieve their academic potential, Merton offers a wide range of academic, financial, and welfare support, including:
generous financial support for undergraduates, including book and travel grants, vacation residence for those preparing for exams, and a dedicated travel grant for the year abroad;
a Graduate Mentor Scheme to provide supplementary academic support to Merton undergraduates, including advice on essay planning, writing style, and language skills; and
two excellent college libraries with plenty of study space, dedicated collections in Modern Languages, and a book ordering service for any course-related reading not in stock.
Here's what some of our recent students have to say about the benefits of studying at Merton:
"The tutors at Merton are especially good at communicating between departments to make my course run as smoothly as possible, which really makes a difference to my enjoyment of the course."
Amalie Coleman, French and Classics

"The tutors – they have made me feel completely at ease and encouraged me."
Julia Willemyns, French and Portuguese

"The college library has a really nice language section, and the library staff are very willing to buy in or help to source any books that you might need."
Emily Webber, French and Spanish

"The travel grants for the year abroad and time abroad during vacations are a real help. The tutors are also very organised, which makes planning our work so much easier."
Ben Gowers, French and Spanish
Year abroad
Merton students typically spend their year abroad in a diverse range of roles, studying at universities, working in internships, or acting as English-language assistants in schools and universities. Recently, for example, students have:
studied in universities in Santiago (Chile), Salamanca (Spain), Bamberg (Germany), and Lyon (France);
taught as English-language assistants in many parts of France, Canada (Québec), Germany, Spain and Italy;
undertaken a research project in Recife (Brazil); and
worked as interns: for charitable organisations in Argentina and in Haiti; for publishers and literary agents in Paris and the south of France; in a hotel in Italy; for an electronic music magazine in Paris; and for a radio station in Guatemala.
Careers
Recent Merton graduates in Modern Languages and Joint Schools have gone on to careers in law, education, development, business and finance, the civil service, interpreting and translation, and the media. Not surprisingly, their linguistic skills and cultural adaptability have often taken them to careers across Europe and beyond.
Student Profiles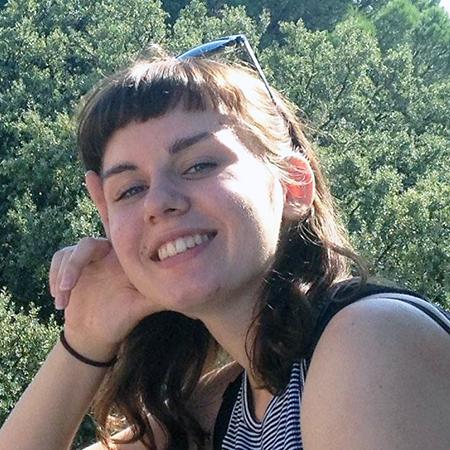 Name: Katie Jaroszewicz
Year: Fourth
Subject: Spanish and Portuguese
Where are you from: Opole, Poland
Best thing about your course?
I love my degree and I love being in Oxford, but the best thing about studying languages has to be the year abroad! I spent seven months interning in Spain and five months volunteering in Portugal. I managed to visit some truly incredible places and made amazing friends, and I absolutely cannot wait to go back!
How do you cope with the workload?
A literature degree involves a lot of reading but I've found it very enjoyable. I try to do a little something every day and visit the college library, or other university libraries (the Taylorian Institute has a gorgeous reading room), where I find I focus really well, when I have a lot of reading before a tutorial. Apart from tutorial essays, we have translation exercises and other homework for language classes, so every week I list all my deadlines and plan out the work I'm going to do each day – and I try to include something fun like watching a talk show or a series in Portuguese.
What do you do when you're not working?
I try to make the most of Oxford's many events and go to film screenings, discussion groups and student plays, there is always so much to choose from.
Favourite place to eat?
Typically, our kitchen, as I live in Holywell Street and usually eat in with my flatmates. I'm also a big fan of Hall food, and of the Gloucester Green market.
What do you do in the holidays?
Since I'm an international student, I usually go home to spend time with my family and visit friends from school. But I've been able to travel a bit as well – after my first year, I went to Lisbon for a month for a language course, and in second year I went back to Portugal during the Easter vacation and spent a few weeks helping out at an organic farm.
Name: Megan Husain
Year: Fourth
Subject: French and English
Where are you from: London
Best thing about your course?
The joint honours is brilliant: it provides you with a wide range of choices and you can tailor your degree to exactly what you're interested in. For me, this meant avoiding the 'Early Medieval' option in First Year and choosing Modernist writers instead!
Best thing about the collegiate system?
You get a real sense of community and have the opportunity to meet people who study a wide variety of subjects. Merton is a particularly beautiful college and this makes living there with your friends a very enjoyable experience. 
What new opportunities have you had?
The year abroad is a fantastic opportunity for all language students to experience life outside of University. I had a wonderful time in Paris and Arles, a town in the South of France, working as an intern in publishing houses.
What are tutorials like?
Tutorials are a really engaging way to learn. I often have one-on-one tutorials because of my choices within the joint-honours degree. They've always been stimulating and extremely rewarding. Tutors challenge your arguments and encourage you to think about ideas from different perspectives.
Video: Modern Languages at Oxford University
Key facts
Average intake at Merton:
Nine (including joint schools).
Test:
All candidates must take the Modern Languages Admissions Tests (MLAT). Additional tests may also be required for joint school courses.
Written work:
For Modern Languages, one piece of marked work written in the target language(s) to be studied, and one piece written in English. For joint school courses, see detailed University course pages.
Specific subjects:
One or more modern language is essential, with the specific language dependent on course choice. For joint school courses, certain other subjects are essential and/or recommended.
Deferred entry:
Applications for deferred entry will be considered on their merits.