Studying Medicine at Merton
Merton offers an outstanding medical education, complementing the teaching provided by the Medical School. Ours is a stimulating and supportive learning environment which combines high-quality tutorial teaching with outstanding opportunities for research and excellent support for clinical students.
Course structure
You will typically receive three tutorials per week in the first and second years, delivered by college Fellows who are experienced teachers and experts in their subject area. In this stage of the course you will study anatomy, physiology, pharmacology, biochemistry and pathology, which provide you with the foundation for your Final Honours School (your third year).
In your third year you have the opportunity to focus your study on those areas of medicine that most interest you, working in outstanding facilities and laboratories across the Medical Sciences Division. You also undertake your own research project, working alongside an Oxford academic.
Once you have completed your third year you will graduate with a BA in Medical Sciences, and then progress to the clinical medicine component of the course (years 4-6). At this stage you receive all your formal training at the John Radcliffe Hospital, although you will have a Merton college advisor overseeing your progress. In addition, Merton clinical students have regular bedside teaching from an experienced clinical tutor (Dr Jane Collier) and surgical tutor (Mr Yiannis Philippou FRCS).
Student profiles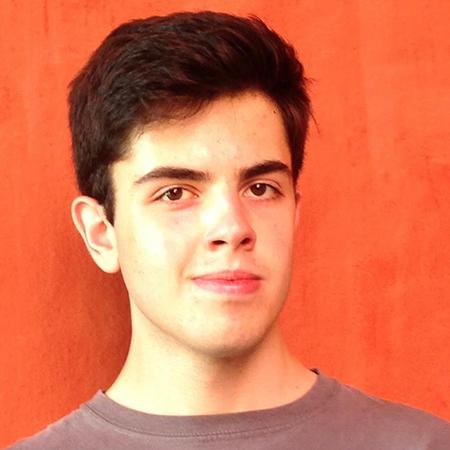 Francesco Dernie
Year: 3
Subject: Medicine
Where are you from?: Cambridge
Best thing about Merton?
The best thing about Merton is the friendly and close-knit community we have here. As a fresher it seemed daunting coming to a new place to live with people I had never met before, but the college and older students were very welcoming when we arrived. We have slightly smaller year groups compared to other colleges so it was really easy getting to know everyone and making friends in our first term.
What's the work like?
Life as a medical student at Oxford is pretty intense - we have lots of contact hours as well as several essays and tutorials to prepare for every week. It's fair to say that the work is challenging and we have a fair amount of it! However, if you are passionate about your subject then the work is enjoyable, and the Oxford system allows you to explore your own interests - which is a great way of keeping things interesting!
What do you do in the holidays?
Catch up on sleep, relax, and eat lots of pasta.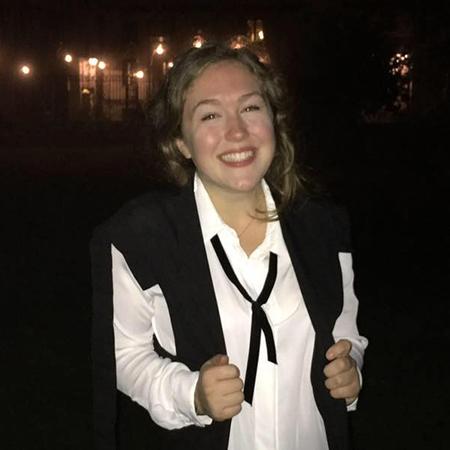 Lucienne Pullen
Year: 3
Subject: Medicine
Where are you from?: Oxford
Why Merton?
I loved the college as soon as I first visited – it's small and cosy enough but also has the beautiful architecture I was hoping for, as well as some open space.
Best thing about Merton?
Everyone is friendly and lovely and you never feel as if you have no-one to turn to.
Best thing about your course?
Going on the Patient-Doctor course to actually interact with real patients and get a taste for the job we've studying for!
Best thing about Oxford?
Being surrounded by people who are as interested in something they love as you are.
Best thing about the collegiate system?
You essentially have a large family around you at all times for help, support, and fun.
Highlight of the year?
The Time Ceremony – a crazy Merton eccentricity that you can't help but enjoy.
Most important thing you've learnt?
Not to adjust your entire work style to suit one tutor – you are allowed to have your own voice!
How has Oxford changed you?
It's made me less complacent and more determined.
What were you worried about before you arrived?
Being pitted against people who were much more fortunate and have had perhaps more privileged lives than I have.
What new opportunities have you had?
Attending debates, life drawing, kayaking, dissecting, going to balls, playing croquet…
What's the work like?
Hard and science-focused; it's a clinically-light course at first, so you need to be foremost a scientist (at least to begin with). It's also incredibly interesting and varied.
How do you cope with the workload?
By allowing myself breaks and taking time out for things I enjoy – I work best when I'm motivated.
What do you do when you're not working?
Going to the college bar, using the college punts and kayaks, watching films with friends.
Favourite spot to relax?
The bench on the small lawn between chapel and Grove, or on Fellows' Lawn in the sun.
Favourite place to eat?
Pomegranate, a Lebanese restaurant on Cowley Road. Or lunch in Hall, which is astounding value for money.
Favourite place to go out?
Nothing beats Bops, the college-organised parties at which we shamelessly relive the pop music of our childhoods.
What do you do in the holidays?
Try to travel around and see as many friends as possible, as well as recapping last term's lectures.
What are tutorials like?
Intense at first, but ultimately a great opportunity to test and expand your knowledge.
What is wearing sub fusc like?
Pretty cool! You feel part of this age-old tradition, and it's also a nice leveller.
The benefits of studying medicine at Merton
Teaching is provided, and progress overseen, by tutors who are world leaders in their field, and have a genuine interest in working with the next generation of medics and medical scientists.
Merton provides generous academic grants and funding for small items of equipment, electives and travel.
One of the key textbooks for Cardiovascular Physiology students is written by Professor Paterson, one of our tutors, and Dr Herring, a Lecturer at Merton.
The college medical society bears the name of Mertonian William Harvey, who discovered the circulation of the blood. It is run by students and through dinners and talks aims to bring together members at different stages of their careers.
In addition to the medical tutors and lecturers who provide the teaching to medical students, there are many other fellows at Merton who undertake world-leading medical research – for example, the current Radcliffe Professor of Medicine, Professor Hugh Watkins FRS, is a Fellow at Merton.
Medical research at Merton
Video: Medicine at Oxford University
Key facts
Average intake at Merton:
Test:
Candidates must take the Biomedical Admissions Test (BMAT).
Specific subjects:
Chemistry is essential, together with at least one from Biology or Mathematics or Physics. We expect you to take and pass any practical component in your chosen science subjects.
Deferred entry:
Applications for deferred entry will be considered on their merits.