Economics and Management
The Economics and Management degree course at Oxford examines key global issues: resource allocation and management, the function and framework of organisations and economies, and policy- and decision-making processes and strategies.
Key information
Course listing and admissions criteria:
Average intake at Merton:
Teaching team
At Merton, teaching in Economics is led by Dr Bassel Tarbush, and in Management by Dr Kate Blackmon, with support from other college lecturers. Teaching is coordinated across the University incorporating all colleges, creating a collaborative learning environment where students have access to all areas, topics and academics (they are not constrained to their own college's areas of expertise). Both the University's Department of Economics and the Saïd Business School offer a wide range of optional topics to all students, run by specialist experts in each area.
Course structure
This is not a Business Studies degree. You will be taught through traditional academic means, including lectures, classes and seminars, and college tutorials. You will be required to read widely, write and discuss essays regularly, and work through problem sets.
In the first year you will build a foundation of knowledge, studying General Management, Introductory Economics and Financial Management. In subsequent years there are a few core compulsory papers, but generally you are free to choose options and topics that are of particular interest to you as an individual.
Benefits of studying Economics & Management at Merton
Excellent resources: the Library is excellently endowed in both management and economics texts and other resources, following a donation from old Mertonians working in the City.
High achievement: finalists from Merton often attain top marks, and invariably achieve at least a good 2:1 standard. Each year a solid proportion of our first year students attain Distinction in first-year exams (Prelims).
A large, diverse community within our student body: this degree course shares common interests with many of our other degrees (for example with Philosophy, Politics and Econimics (PPE), but also with Mathematics), which makes for lively discussion and debate.
Merton Economics and Management students are always invited to our PPE talks and events, which expands the opportunities available to them.
All core economics papers are taught in-house at Merton.
Merton also offers several postgraduate Management and Economics courses (such as the Master of Business Administration, and the DPhil in Economics), enabling our undergraduate students to interact and network with experienced people in similar fields.
Student profiles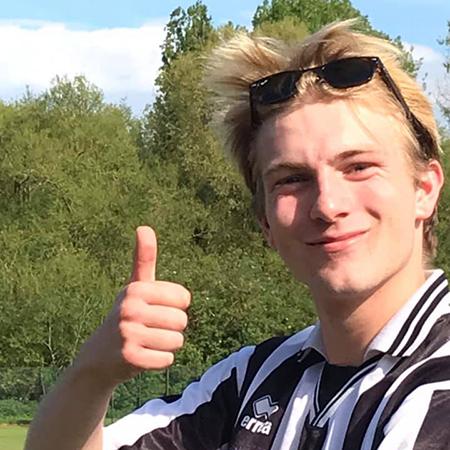 Name: Ollie Bowling
Year: 2
Subject: Economics and Management
Where are you from?: Peterborough
Why Merton?
I chose Merton for three main reasons: the location, the size and value. Merton is in a great central location, and I can walk to pretty much anywhere I need to be. By size I mean number of people. The number of people isn't too big that you feel like you don't know anyone, but it is big enough to meet lots of people in different subjects with different interests. Finally, Merton is great value for both accommodation and food. I've really loved the rooms I've been able to stay in and think they're great value for money. On top of this the food is brilliant and at a great value, especially lunch which is a huge meal. 
Best thing about your course?
What I really love about E&M is the opportunity to study in a huge variety of areas. You have the mathematics of economics and the discursive element of management. When you get into second and third year there are different modules which dabble in psychology, sociology, history, statistics and more. Basically, there is a lot of option to study whatever aspect you may be interested in. 
Best thing about the collegiate system?
I find the best thing is getting to meet people outside of your subject group really easily. You might be living with people who study History, Medicine, English or any other subject. The great thing about this is that you get to make friends with loads of different interests. For me as well, the collegiate system lets you try out sports at a much less intense level than playing for the University. I love playing football for Merton because it's really relaxed atmosphere and I've also got to try out loads of other things through inter-college sports. 
What were you worried about before you arrived?
Mostly I was worried about not fitting in. I didn't think I'd be smart enough, I thought everyone was going to be very different from me and that I wouldn't belong here. I think maybe the beauty of Oxford is loads of people feel like that when they first come, but quite quickly you realise that it isn't true, there is always some space available for you. I made friends really quickly in Merton and across other colleges, and there are loads of groups and clubs you can join to meet people you think you might have stuff in common with.
How do you cope with the workload?
Generally, I try to stick to a rough kind of schedule. I do two modules a term, so I try to dedicate three days to each and then have at least one day when I don't do any academic work. For me, I try to do a morning work session, usually from around half nine/ten-ish to about twelve. Get some lunch and then try to start work again by about two and finish around five or six. Obviously, you can be really flexible with this, so if I want to go to a talk or some other event, I'll just shift this around. There's no strict best way of working, it's just finding something which works best for you. Some people prefer mornings, some evenings but you'll always have other people to work with if you want, or if you prefer to work alone there are loads of spaces to do that too. 
What do you do when you're not working?
I like to play a lot of sport, it's something that I find relaxing. Quite often I'll use the Merton gym, which is free to all Merton students, or I'll play football for the college team. Other things will be watching a film in the TV room. As a group of mates, we try to watch a film every week or so in the evenings, just a good way to relax and have a laugh with people. 
Favourite spot to relax?
Christ Church meadow is lovely to walk around and is really nearby to college. My friends will often go to brunch on Sunday and then go for a walk afterwards, which is a really nice way to catch up with people, relax, and just clear your head from the week.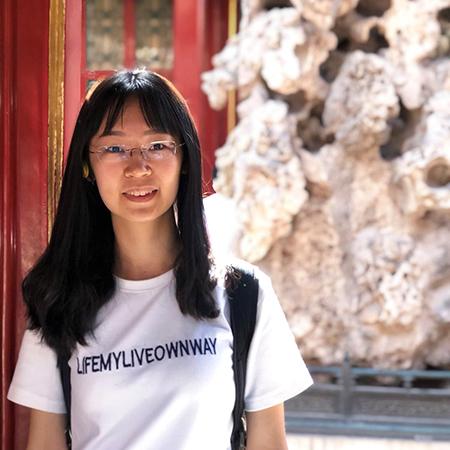 Name: Yijie Cai
Year: 1
Where are you from?: China
Why Merton?
I chose Merton mainly because of its reputation for a high academic standard. Merton has two well-stocked libraries, a fantastic graduate mentor program and excellent tutors.
Best thing about Merton?
Formals. Merton's formals are the cheapest, the most frequent and the most delicious in Oxford! Thanks to the Oxford tradition of trading formals, I can frequently enjoy the look on my friends when they know that Merton formals are priced at only about a third of theirs. Plus, we have the oldest Hall.
What's the work like?
For first-year E&M, each week we write a 1200-word Management essay, complete a Financial Management tutorial sheet and several Economic problems. The Management essay is usually based on a long reading list (though you don't have to read all the materials in it). Finance and Economics are usually Maths-based, though I find the Maths fairly manageable.
What do you do when you're not working?
I spend a lot of time reading fiction. Merton has a fabulous collection of classic fictions that satisfied most of my needs. For books that Merton does not have, I can always find them in the Bodleian Library Collections.
What are tutorials like?
To me, they are the best part of my Oxford experience. In a tutorial, I can ask any questions about the subject matter and expect a meaningful discussion with my tutor. I can freely present my ideas and my tutor would listen with respect even though they are top academics in their fields. However, tutorials can be daunting if you do not learn the materials well and cannot answer basic questions.