Studying Philosophy, Politics and Economics (PPE) at Merton
We have a large PPE team at Merton, with at least two Fellows in each of the three subjects. This allows us to have extensive 'in-house' teaching, and gives students a diverse experience from tutors who are at the forefront of their own particular fields. In our experience excellence in research and teaching quality go hand in hand.
Our students' exam performance is very good: a good 2.1 is the norm and there are many firsts. However, tutorials are not primarily designed with exam performance in mind. Our main goal is to help students increase their knowledge of each subject and to see how this can add to their understanding of the world around them.
We are often asked by potential applicants whether we regard maths at AS level or equivalent as essential to study PPE at Merton. While most students at Merton have this qualification, not all do. However students do need an aptitude for doing maths to cope with first year economics and the logic component of the philosophy course.
While a majority of our students come from the UK, PPE is also a popular choice for overseas students. In recent years students from Denmark, Germany, France, Spain, Australia, Hong Kong and Singapore have studied PPE at Merton.
Student Profile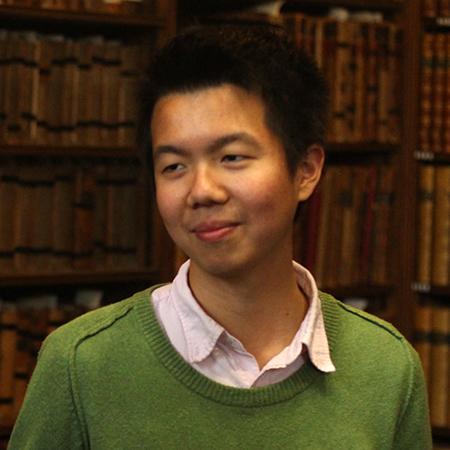 Tak Huen Chau (周德煊)
Year: 3
Subject: PPE
Where are you from?: Hong Kong
Best thing about Merton?
The nice contrasts: having a long history yet modern in our values and outlook, academically-focused yet relaxed, and traditional yet rich in people who contributed to social change and radicalism. All of the little bits make Merton a very interesting college to be at, not to mention free cake during the summer term!
Most important thing you've learnt?
To make best use of the space given to develop my own passion. While the academic requirements are serious, arts and social sciences students like me are given a lot of time for self-study. Progressing through the year, I've learnt to read on topics that intrigue me (for example, partisanship and money in politics) and to also act on my passion too – spending nights with a homeless squat, joining discussion groups on social issues, attending seminars (with free lunch) at the department, volunteering for a local comprehensive school and so on.
What were you worried about before you arrived?
Coming from a foreign country, I was extremely worried about settling into life in another country, working to a good academic standard and landing on my feet. While I did take time to adjust to life here, I found the support offered by Merton's welfare team and my tutors very helpful and critical in the transition. To those of you who may be worried, I think it's completely normal to do so – just don't forget voicing them out when you need help, because nearly all of us will need help at some point in our lives, and the wider community here won't fail you.
Careers
Most students at Merton get a job straight after their degree, although a significant number go on to do post-graduate courses. Recent destinations include working for the civil service, financial institutions, management consultants, accountants, working as teachers. Those continuing in education have done the MPhil in Economics at Oxford among other degrees.
Student life
Although our students take their subjects seriously, this certainly does not prevent them taking a full role in other college and university activities. For example, JCR presidents and committee members are often PPE students. The Neave Society is a student-run group which holds discussions on politics and current affairs, and also attracts well known external speakers.
PPE Reading Group
The PPE Reading Group is a chance for students to choose a book from a list provided by their tutors, read it over the vacation period, and then meet up as a group to discuss it just before the start of the term. The books chosen are classics or important contemporary references, whose topic sits at the intersection between the three subjects. The group read one book over each vacation period, and all PPEists are encouraged to attend.
Philosophy of Cosmology website
Designed and populated by Merton's Professor Simon Saunders, the Philosophy of Cosmology website supports a partnership between researchers at Oxford, Cambridge and a cluster of US universities who are seeking to establish philosophy of cosmology as a new branch of the philosophy of physics.
Video: Philosophy, Politics and Economics at Oxford University
Key facts
Average intake at Merton:
Test:
All candidates must take the Thinking Skills Assessment (TSA).
Specific subjects:
No specific subjects are required, although Mathematics is encouraged to at least AS-Level, or another equivalent. If you choose to take any science A-Levels, we expect you to take and pass the practical component.
Deferred entry:
Applications for deferred entry will be considered on their merits.