Studying History and joint schools at Merton
History at Merton is a vibrant subject with an outstanding tradition. The large size of each year group within a small and friendly college makes it easy for students to find colleagues with whom to debate their work. The college tutors teach many of the general options in British, European and World history available in the history syllabus, but for more specialised courses, and for their final-year thesis, students have tutorials with experts in other colleges.
Joint school courses
Ancient & Modern History: With three history tutors, an ancient history tutor, and a strong Classics school, Merton is a good place to study the Ancient and Modern History degree and develop the comparative insights the course provides.
History & English: Since the History & English degree began Merton has been one of the most consistent colleges in admitting students for it. With three History tutors and three English tutors there is ample opportunity to study different periods both through their literature and through their history. Merton's History and English graduates have gone on to careers in Art History and International Relations as well as in English and History.
History & Modern Languages: With tutors in French and Spanish and college lecturers in other languages, we admit students to study History and French, German, Italian, Portuguese, Russian and Spanish. They find ample opportunity to pursue interests in the culture they are studying in the wide range of courses available from the History syllabus.
History & Politics: With three history tutors and two politics tutors, Merton takes comparatively large numbers of students for History and Politics. Students find different ways to combine courses from the two sides of the degree, to focus, for example, on political ideas, international relations, or the political history of different areas of the world.
Student profiles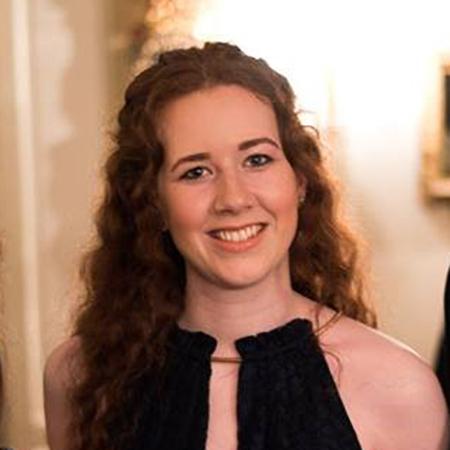 Sinead Duffy
Year: 3
Subject: History
Where are you from?: Luton
Highlight of the year?
The highlight of my second year was participating in Summer Eights: one of Oxford's biggest rowing competition of the year! It's a unique style of 'bumps' racing where you try to catch the boat in front of you before being caught by the boat behind you which takes place over four days. Last year it was particularly exciting for me as the Women's Vice-Captain of Merton College Boat Club which meant that I was involved in organising training ahead of the competition. I should point out that I only started rowing at university (which is very common) and adds to my sense of achievement because this time three years ago I had never even been in a rowing boat!
How do you cope with the workload?
In short, I embrace it! Oxford has an academic reputation for a reason but I chose History because I enjoy it and this is something that I try to focus on! This is easier said than done but a big thing that helps with this is organisation- breaking down work into smaller stages such as looking up what libraries books are in, going to these libraries to borrow the books, read secondary literature, read primary sources, plan my essay and finally write my essay makes everything easier to manage. It's also important to keep a sense of perspective when it comes to work and realise that you cannot physically or mentally work all of the time and that's okay!
What are tutorials like?
For Historians, tutorials are discussions that take place with a tutor and usually one or two other students which last for about an hour and typically happen once or twice a week. Ahead of a tutorial we write an essay which forms the basis of our conversation. Tutors have various styles when it comes to tutorials and I might start by reading my essay aloud or summarising my argument. Tutorials challenge your ideas and make you think! I find them really useful because they encourage active engagement with a topic and are a great way to learn from your tutor and your peers. Tutorials are often seen as a particularly daunting element of the system of learning at Oxford but you definitely get used to them!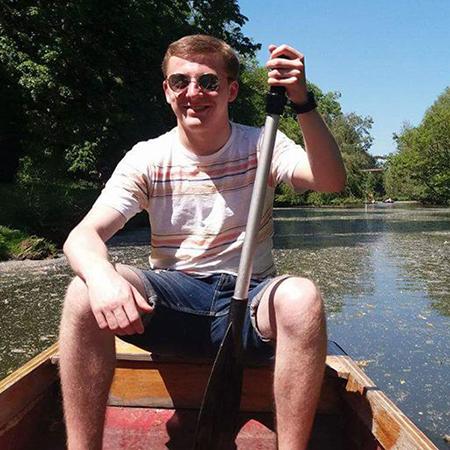 Josh Travers
Year: 3
Subject: History
Where are you from?: Stockport (near Manchester)
Best thing about your course?
The flexibility, in terms of my weekly schedule and my subject choices.
Most important thing you've learnt?
That Oxford does have its quirks, but any negative preconceptions you probably have, especially if, like me, you aren't from the stereotypical 'Oxbridge' background, are nothing like the reality. If you've got as far as getting in, it's because you CAN do well and enjoy it here, so never lose that self-belief!
Favourite place to eat?
Hall – you just can't beat it for quality, value for money, and community vibe.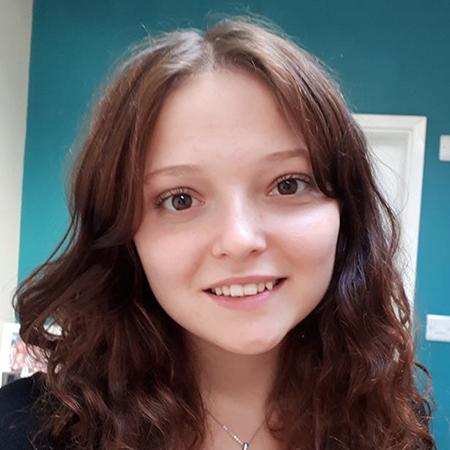 Olivia Webster
Year: 3
Subject: History
Where are you from?: Sheffield, South Yorkshire
What were you worried about before you arrived?
Before I came, like many others, I was worried about making friends. Especially since my northern state-schooled background is quite different from the Oxford 'stereotype'. Since arriving, it is actually amazing how quickly I did make friends and how little people cared about my background. My friends are from all over the world and it's wonderful.
What do you do when you're not working?
In my leisure time, I help make videos and write for the student newspaper, Cherwell. I also have taken part in making some student films; there are many opportunities to do this thanks to the Oxford University Film Foundation (OUFF).
What are tutorials like?
Tutorials seem quite intimidating at first but you get used to them very quickly. It is basically an hour or so discussing your essay/work with another student and an expert in the subject. You can ask questions, discuss your ideas and receive explanations about the topic you're studying. You can learn a lot during a tutorial.
The benefits of studying History at Merton
We place no restriction on the choice of papers by students except that we teach the 'Approaches to History' rather than the 'Historiography: Tacitus to Weber' option in the first year, as we think it more stimulating.
For six decades history undergraduates have prepared for Finals with their tutors at an Easter reading party; for the past 30 years this has been held in Cornwall.
Merton's student-run History Society holds a variety of events, social activities and talks throughout the year, which are ever popular.
Among the leading historians who have studied and taught at Merton College are Richard Cobb, Sir Rees Davies, Anthony Fletcher, Robert Gildea, Sir Martin Gilbert, Rodney Hilton, Dame Olwen Hufton, Sir Ian Kershaw, Robert Paxton, John Roberts, Lyndal Roper, Conrad Russell, Hugh Trevor-Roper and Stuart Woolf.
Merton history undergraduates who have begun successful academic careers in history and related fields more recently include Adrian Bingham, Elizabeth Chatterjee, Matthew Johnson, Robin Whelan and Nussaibah Younis.
Facilities and resources at Merton
Merton College library has a strong collection of the books and journals used by undergraduate historians. It also holds outstanding medieval archives and early printed books, which are used to give students a taste of the documents that underlie their studies. The college History Society holds speaker meetings and an annual dinner and Merton historians are also strongly involved in the university history societies. A prize in memory of Conrad Russell is awarded each year to the undergraduate writing the best thesis in Finals.
Careers
Merton historians go on to a wide range of careers, many outside history, where their skills in analysis and argument equip them for corporate, professional and public life. They include:
Sir Rick Trainor

, former Principal of King's College, London and Rector of Exeter College, Oxford;

Frances Ramsey, Headteacher, Godolphin and Latymer School

Sir Howard Stringer

, CEO of the Sony Corporation from 2005 to 2012;

Ed Vaizey

, Minister of State for Culture and the Digital Economy from 2010 to 2016;

Laura Crawforth, Deputy Director, Constitutional Policy for the UK Government;

film critic 

Derek Malcolm

;

thriller writer 

Michael Ridpath

;

literary agent Gaia Banks;

Pippa Shirley, Head of Collections and Gardens, Waddesdon Manor (National Trust);
Sam Wells, Vicar of St Martin-in-the-Fields, London;

Alison Blake

, British High Commissioner to Bangladesh; and

musician Andy Cato of 

Groove Armada

.
"I'm grateful to Merton College, and its history community in particular, for providing me with the skills, advice, and financial support that have enabled me to take the next step in my academic career."
Eliza Hartrich, former Merton history undergraduate and DPhil student, who went on to take up a Junior Research Fellowship at Magdalen College, Oxford, and is now a lecturer at Sheffield University.
Video: History at Oxford University
Video: Classical Archaeology and Ancient History at Oxford University
Video: Ancient and Modern History at Oxford University
Key facts
Average intake at Merton:
Eight single honours, six in joint schools.
Test:
Candidates must take the History Aptitude Test (HAT).
Written work:
A marked essay of A2-Level or equivalent. Joint schools may require additional written work.
Specific subjects:
History is highly recommended. For joint schools, certain other subjects are essential and/or recommended.
Deferred entry:
Applications for deferred entry will be considered on their merits.