Report: Legal work in Hong Kong, September 2018
Second-year Law undergraduate Adrian Burbie used a Gerry Grimstone Travel Award to contribute towards the cost of a trip to Hong Kong in September 2018.
Thanks to the auspices of Mindy Chen-Wishart and her colleagues I was fortunate enough to be able to shadow barrister Queenie Lau of Temple Chambers, one of the leading barristers' chambers in Hong Kong. During the two weeks I spent shadowing her, I was able to learn a great deal about the complexities of life as a barrister in Hong Kong, how their legal system operated, and most strikingly, the extent to which it was still very similar, both at a procedural and substantive level, to the English legal system; it was bizarre to witness barristers and judges debate the meaning of contract law cases I had learnt about only months before, whilst sitting not under the shadow of the Royal Coat of Arms, but the red orchid emblem of the HKSAR.
What was particularly enriching about the fortnight I spent shadowing Queenie was the vast breadth of legal work I was exposed to. Almost every day I was dispatched to follow one of Queenie's colleagues, including most memorably, the Head of Chambers in a case at the Court of Final Appeal, Hong Kong's highest court, involving ratings agency Moody's. The range of work I experienced was incredible – from the minutiae of Hong Kong civil procedure, to interlocutory applications such as strike-out hearings and summary judgments, to high-level debate about the meaning of a particular Law Lord's musings in the House of Lords.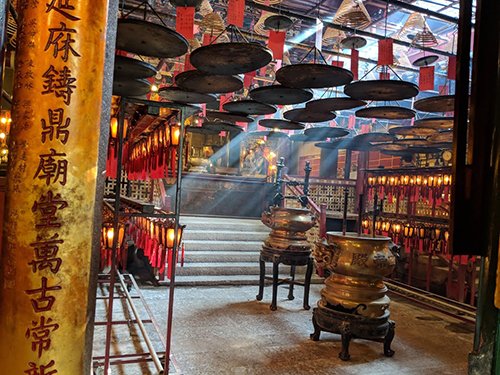 Outside of the legal work, my visit to Hong Kong was a deeply personal one for me. As someone who was born in the territory and grew up there until the early 2000s, I had always felt a deeply personal connection to the region. Despite it being the first time back since leaving in 2001, I instantly felt the sense of being comfortable, a sense which one only truly gets when one is somewhere one could call home. Perhaps this was purely a figment of the imagination; however the sense of coming full circle when, 20 years later, I visited on my 20th birthday the hospital I was born at, or visiting my old home, was an altogether very real feeling.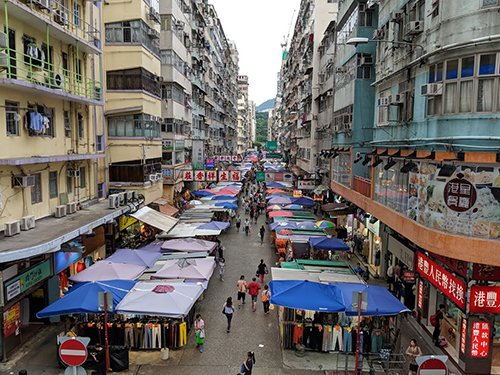 Because of this connection to Hong Kong and being half-Taiwanese, I had long been interested in the socio-political currents of Hong Kong and the wider region, for instance, reading on a daily basis local publications such as the South China Morning Post to stay abreast with developments. I was thus curious to see how much the region had changed since the 1997 Handover. I spoke to range of local people to gauge opinions – the topic which dominated, in light of the failed pro-democracy movement a few years ago, and the impending opening of the new high-speed line to Mainland China, was Beijing: whether the Chinese government was undermining the promises they made as to Hong Kong's special status in the 1984 Sino-British Joint Declaration; whether fundamental freedoms unknown to the rest of China were being eroded; what Hong Kong's place was within China and what it should be. As someone with strong political opinions on Hong Kong and its sovereignty, the trip afforded me an opportunity to sample opinion from a wide range of people, from those who supported outright independence from China, to those who favoured deeper integration with China and supported Beijing.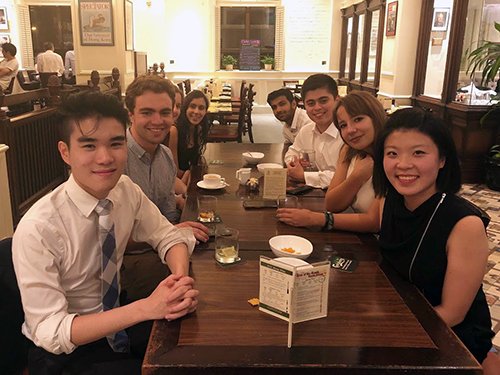 This political 'investigation' and the changing nature of Hong Kong was particularly brought home by the denial of a visa to the Vice-President of the Foreign Correspondents' Club (FCC), FT Asia News Editor Victor Mallet, shortly after I landed back in the UK, in reaction to his decision to host a talk at the FCC with a leading pro-democracy figure. As an associate member of the FCC, frequenting it often during my stay, this development struck very close to home and became symbolic of the wider trajectory Hong Kong has been on in recent years – a trend for the worse.
For this incredible trip, and the chance to learn so much, I am indebted to Sir Gerry Grimstone. Without the funding provided by the grant, I would not have been able to make the trip to Hong Kong and discover what I did, be it about Hong Kong's legal or political side. My family and I are very grateful for the difference that this grant has made.