The Chalcenterics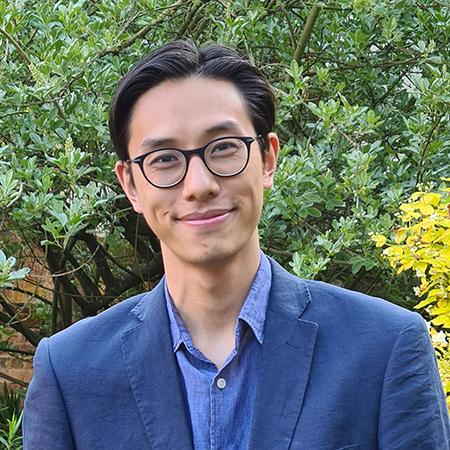 2020/21
The Chalcenterics started off Michaelmas term 2020 with the virtual Freshers' Tea as we gave a warm welcome to our new students and three new tutors: Dr Olivia Elder, Dr Henry Tang and Dr Henry Spelman. It was a lovely chance to get to know the new students and tutors, as well as catch up with the other undergraduates and enjoy delicious snacks. For this, we must especially thank my Co-President Guy Smith (2018) who delivered the snacks to each household in the autumnal wet and windy weather.
The term also saw the launch of the Merton Classics Access Instagram and Facebook pages, through which Classics student ambassadors provided information about the different courses available and insight into studying Classics at Oxford in a series of engaging posts.
In Hilary term, we held a study skills session, in which students from different years shared their tips and experiences, discussing everything from note-taking and essays to exams. It was especially valuable to hear about what strategies students were using for remote studying and immensely heartening as we encouraged each other. The students also showed their support for our second-year students undertaking their Honour Moderations in the annual Mods tea which took place in fifth week.
Trinity term featured a fascinating talk by Dr Tang on 'The study of Greece and Rome in China'. It was very well attended, with members of the Christian Cole Society and Oxford students and tutors coming to listen. The engaging discussion that followed the talk highlighted the importance of inclusivity and diversity in Classics, and I am very grateful to Dr Tang for his contribution to this. Sadly, we must say farewell to Dr Tang as he leaves Merton at the end of this year, and so I would like to take this opportunity to thank him for his hard work and wish him all the best for the future.
In the final term of the year, we held a Classics and Poetry evening, co-hosted with the Merton College Poetry Society. It was a relaxing and informal event, with students sharing poems inspired by Classics. It was particularly amazing to listen to the poems written by our own Classics students and the co-presidents of the Merton College Poetry Society, Rachel Jung and Luke Bateman.
We also welcomed back four Merton Classics alumni for our Classics and Careers panel event. In this event, we heard from Fergus McIntosh (The New Yorker), Alex Walsh (HM Treasury), Jane Chan (Royal Society of Chemistry) and David Hunt (Boies Schiller Flexner) as they discussed their career journeys since leaving Merton. It was wonderful to hear their experiences, and I'm very grateful to the panellists for giving up their time and speaking to us.
In all, it was a very successful year for the Chalcenterics, and I look forward to seeing what next year holds for the Society.
Cristina Chui and Guy Smith (both 2018)
Chalcenterics Co-President 2020-21