Merton College Girl Choristers: Residential Trips
In August 2019, the Girl Choristers travelled to Chichester, for three days in residence at Chichester Cathedral. They sang Evensong at the Cathedral at 5:30pm each evening.
In August 2018, the Girl Choristers enjoyed a four-day trip to the North East. The choristers sang Evensong in Durham Cathedral, and gave concerts at the churches of Holy Trinity, Embleton and St Mary the Virgin, Ponteland. Both Embleton and Ponteland are College 'Livings' and in 2018 we celebrated the 750th anniversary of the link between Ponteland and Merton. The concert programmes included music by Byrd, Handel, Copland, Hurford, Lindley, Archer, and ending with John Scott's arrangement of How can I keep from singing?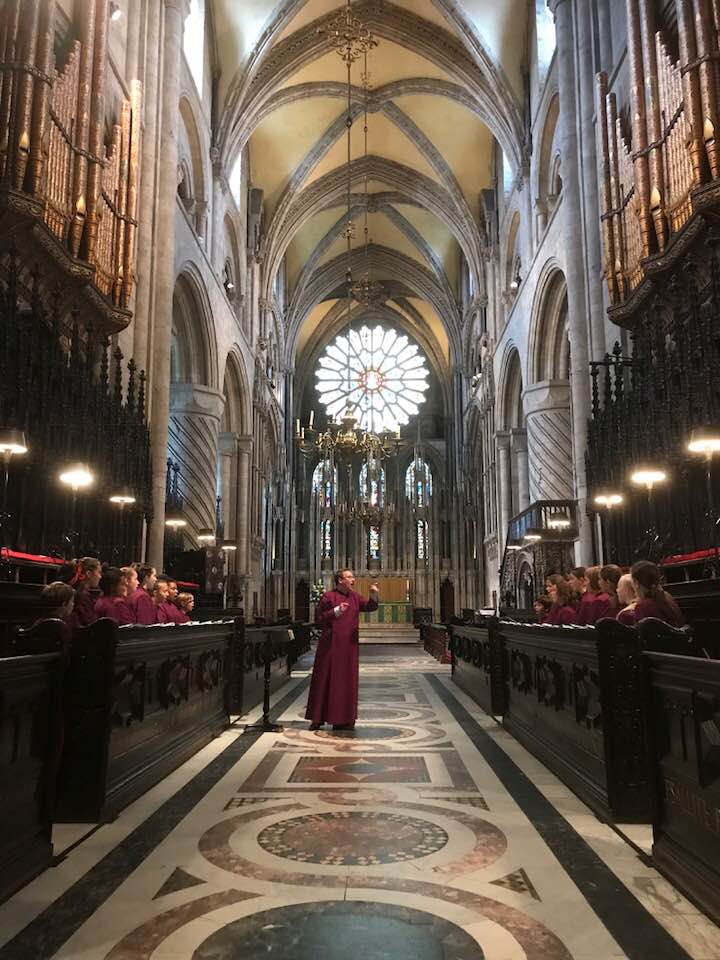 The Girl Choristers took their first residential trip, to Cheltenham and Cirencester, in August 2017, rehearsing in a local school and singing the Sunday service at Cirencester Parish Church.