Two Merton Fellows collect Vice-Chancellor's Innovation Awards
Monday 12 October 2020
In a virtual ceremony and panel discussion last week two Merton Fellows were recognised for their research at the annual University of Oxford Vice-Chancellor's Innovation Awards, which celebrate research-led innovation at all University levels that is having societal or economic impact.
Bodley Fellow Professor Robert MacLaren's research won the Inspiring Leader section of the Awards for his spinout of Nightstar which was acquired by Biogen for $877 million in early 2019 – just five years after its founding. The deal ranks as the third most valuable British biotech exit in the last two decades. Professor MacLaren's resarch was also named the overall winner of the awards by the Vice-Chancellor, Professor Louise Richardson.

Fellow in Ancient History Professor Jonathan Prag's award was for his I.Sicily and enabling access to ancient Sicilian inscriptions project: a digital, online, open access corpus and research tool – a vital language resource consisting of a large and structured set of texts, images and contextual data. The project has been the foundation for an innovative series of collaborations to make the ancient Sicilian inscriptions accessible to a much wider public.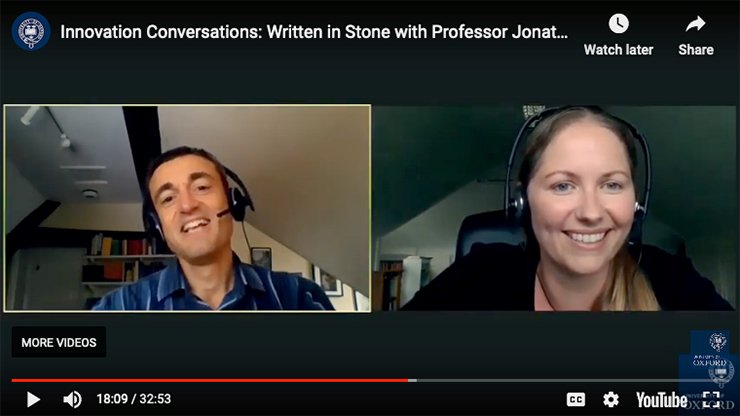 To celebrate the Vice-Chancellor's Awards, the University arranged a series of online Innovation Conversations throughout September, offering the chance to hear more from each of the Winners, and ask questions about their award-winning research. The series culminated on 7 October with a livestreamed panel discussion by way of an in-person awards ceremony, chaired by Professor Chas Bountra, Pro-Vice-Chancellor for Innovation, asking 'How do universities deliver economic value?'