Professor Judith Armitage FRS
Emeritus Fellow
Professor Judith Armitage is a renowned molecular and cellular biochemist. She began her career in this field studying Bacteriology at University College London (UCL). Graduating in 1972, she remained there for her PhD research on the bacterium Proteus mirabilis, and for her postdoctoral work as a Quain Student (Assistant Lecturer), following which she was awarded a prestigious Lister Institute Research Fellowship in 1982.
London was a long way from home for Judith, who grew up on a farm on the Pennines in West Yorkshire. She said the following of her childhood in an article she wrote for The Microbiology Society:
"I went to a small girls' grammar school which sent few pupils to university – and if they went, it was to one of the northern universities. The south was alien country."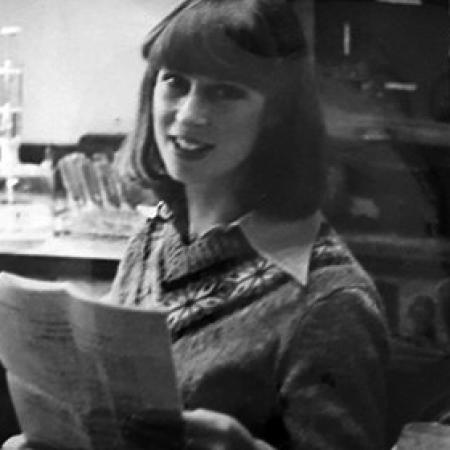 But south she went, inspired by her biology teachers to continue down a scientific path with her studies, and with London and UCL calling her because, as she puts it:
"It was 1969 and I wanted to see something of life. UCL was in the centre of London and therefore, at the time, the centre of the world as I saw it."
Staying in the south of England following her Lister Institute Fellowship, Professor Armitage first came to Oxford in 1985, as University Lecturer in Biochemistry at St Hilda's College. She stayed there for over a decade, being awarded the title of Professor in 1995. The following year, she joined Merton as Fellow in Biochemistry, a position she held until her retirement in 2019. From 2006 to 2012, Judith led an Oxford interdisciplinary group in Systems Biology, moving to a research Chair at the University but remaining at Merton. During her time at the College, she served as Sub-Warden (2016-18) and as Principal of Postmasters (2000-2003).


Professor Armitage's research blends perspectives from biophysics, light microscopy and molecular genetics, an approach which has led to discoveries that have fundamentally changed our understanding of the movement and behaviour of bacteria. She is primarily interested in the way in which bacteria 'swim' using a rotary motor controlling their tail, or flagellum. Judith was the first to show that some bacterial species have multiple communication pathways to control their movement, which has now proven to be the case in most species.
Professor Armitage has received many honours and awards for her work. UCL made her an Honorary Fellow in 1998. In 2010, she was elected as a member of the European Molecular Biology Organisation; in the following year, she was appointed a Fellow of the American Academy of Microbiology and a Fellow of the Royal Society of Biology. In 2013, Judith was made a Fellow of the Royal Society, one of the highest honours in the natural sciences, and currently serves as a member of its Council. She remains closely involved in her field and is currently Editor-in-Chief of Current Opinion in Microbiology, a major review journal. She is on the Governing Council of the Lister Institute and also served as President of the Microbiology Society from 2019 to 2021.
Merton & Me
Thinking of the first day you walked through the Merton Lodge arch, what was your first impression?
Smaller than I expected (but I couldn't see the gardens), calm, beautifully proportioned and understated.
Do you have a particular memory that stands out from your time at Merton?
There are many, but one was a Gaudy where almost every biochemistry student from that year group came and a female student - one of the brightest I have ever taught - flew from the US to tell me how important I had been as a role model. I could have cried. Another was Warden's Progress - I wish I had done it earlier in my time at Merton. It revealed a completely different aspect of the College, its history and relationship with this country.
Tell us something about yourself that we would not know.
I can (or could!) milk a cow and build a dry stone wall.
What tips would you give your younger self to prepare for the career you have achieved?
Taking time to think through a problem does not make you stupid! Like many, not only women, I realise I suffered from "imposter syndrome" for most of my life. I didn't think I should be where I was and would one day be found out. This was made worse by being intimidated by people who answered questions immediately and with absolute confidence. I assumed they were much brighter than me as they had an immediate answer/opinion. It took years to realise they were often spouting rubbish and that allowing people to slowly think through a problem often came to a better, more inclusive answer. I fear some aspects of the tutorial system can nurture a competitive approach to debate, and I tried to emphasise a slower, open approach to discussion in tutorials.
Describe Merton in three words.
Supportive; scholarly; adaptable (but occasionally smug).
Professor Judith Armitage and Professor Irene Tracey, in conversation