Mertonian John Mitnick funds key Library renovation
Friday 3 December 2021
We are grateful to Mertonian John Mitnick (1985), whose generosity has enabled the renewal and renovation of a reading room in the Lower Library in Mob Quadrangle. The centrepiece of this project was the installation of a soundproof glass door between the room and the rest of the library. This effectively sectioned off the space, making teaching and group study possible without disturbing readers elsewhere.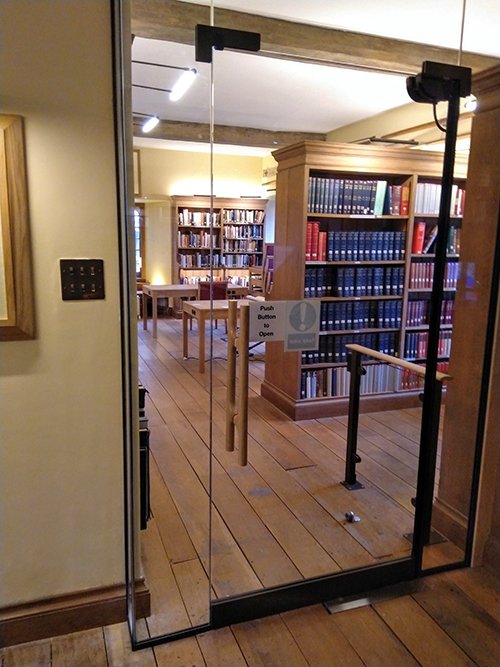 John's support also funded the purchase of high-quality movable desks and chairs, special height-adjustable tables for standing work and for photography, and significant enhancements to the lighting, which improved energy efficiency. The space is now particularly suited to object-based teaching that employs artefacts, manuscripts and ancient books from Merton's world-famous collection.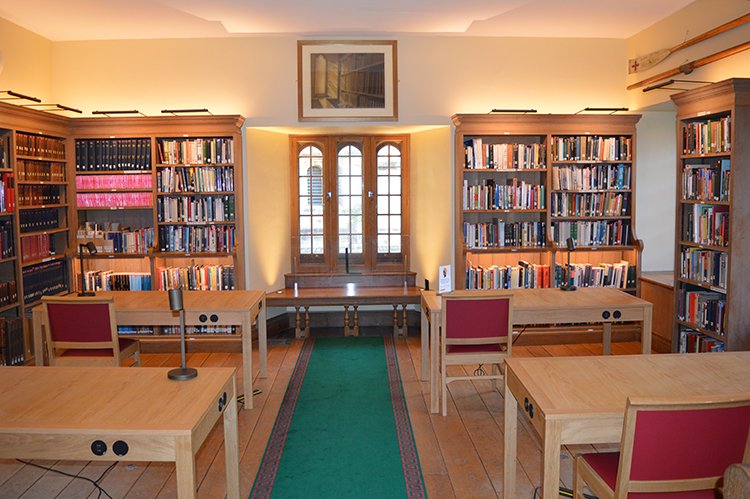 While the renovation was completed in 2020, due to lockdowns and successive waves of pandemic restrictions, the reading room has only been in full use since Michaelmas term of this year. It has proved very popular amongst students. Fellow Librarian, Julia Walworth commented:
"Students love the reading room and naturally gravitate towards its comfortable environment, which is very conducive to study. It is fantastic to have a space in the Lower Library which can also be used flexibly for teaching and group discussions, particularly as we return to normal patterns of working. It has been a joy to see many productive teaching sessions already take place there this term."
John Mitnick read Jurisprudence at Merton, completing the BA in 1987, and also holds a Juris Doctor (JD) from the University of Virginia School of Law. Following more than a decade at the international law firm Kilpatrick Stockton, he spent many years in public service in the United States government, working for the Department of Justice and the Department of Homeland Security (rising to General Counsel) and at the White House. He has also worked as General Counsel at The Heritage Foundation, a prominent think-tank, and at a Raytheon division, and presently he serves on two corporate boards.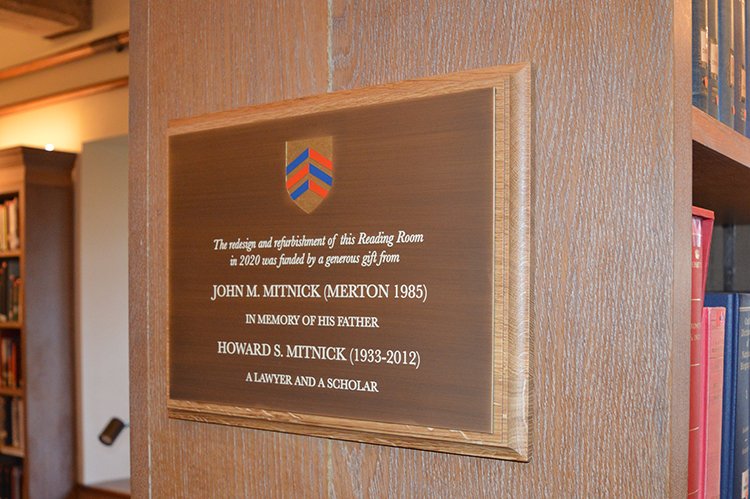 We look forward to welcoming John and his family back to the College for an official opening and celebration next year.