Sports: Report - Water Polo 2017/18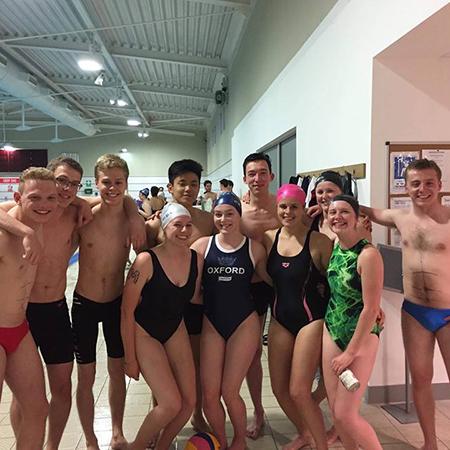 For the first time in many years, Merton managed to recruit enough players to compete in water polo Cuppers. Eleven of the 13 players had no previous experience of water polo but many had a strong swimming background. The team quickly picked up the basics of the game with a little coaching from their Captain, Eleanor Chafer (2016), who plays for the University women's team.
Merton played well as a team in the Cuppers tournament with some great individual performances, particularly from Rob Lentz (2017) who stepped in at the last minute to fill the position of goalkeeper. Unfortunately, the College was eliminated in the quarter-final round against a more experienced team comprising players from Univ and Exeter College. All the players enjoyed taking part and we certainly had the most poolside supporters! Hopefully this year was the first of many times that Merton will take part in water polo Cuppers.
Eleanor Chafer (2016)
Water Polo Captain 2017-18