Sports: Report - Men's Squash 2016/17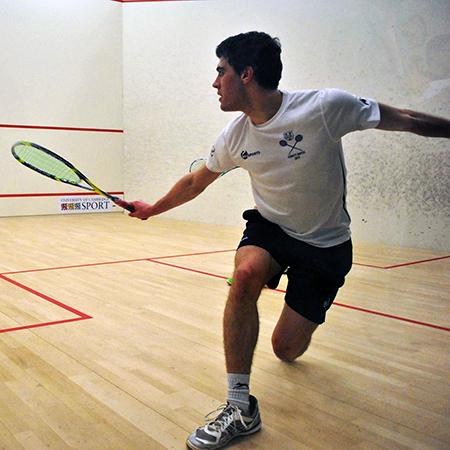 Merton squash has had another very strong year. After victory in last year's Cuppers tournament we had a bye in the first round, followed by convincing wins against Magdalen and Exeter to reach the semi-final match against New. This match was a close one: strings two through four played their matches first, resulting in a 2-2 scoreline and leaving Alex Roberts (2014; St John's 2010) (Blues second seed) to play the deciding match against the Blues fourth seed. The match lived up to its billing and lasted a thoroughly enjoyable and gruelling one hour and 55 minutes, ending in a 3-2 scoreline in Alex's favour, putting us through to the final against St John's. The final was played on the St John's courts in front of a much larger and more enthusiastic crowd than in previous years and Merton hit its way to a 3-2 victory, with two hard-fought and closely contested losses. Alex should also be recognised for organising the Cuppers tournament for the past few years in his role as Men's Secretary for the University Squash Club. Next year he will swap this role for another as he becomes captain of the Men's Blues squad.
Special Mentions
This past year of squash at Merton was the most enjoyable of my four years playing here, due in no small part to the participation of James Gallagher (2016), a new addition to the team. He quickly became a mainstay of Merton squash after joining the College this year as a graduate fresher. I would divide my time playing Merton squash into pre- and post-James eras, such was his enthusiasm and sportsmanlike contribution to the team this year. James Chalaby (2016), another new addition to the team, will become the College Captain next year.
Finally, I should mention Andrew Turner (2013), who put in another solid performance this year, winning all his second string matches 3-0.
John Townhill (2013)
Squash Captain 2016-17