Sports: Report - Badminton 2017/18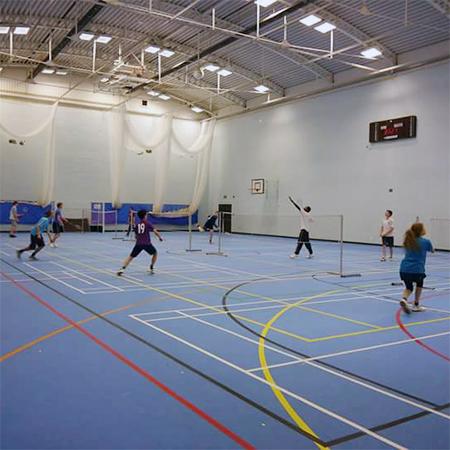 In the past year the Merton College Badminton Society has played competitively in University tournaments and held weekly training sessions in which members could practise for upcoming matches or just enjoy taking a break from their studies to play some badminton. We competed in the mixed league and men's league tournaments and the Men's Cuppers tournament, setting an ambitious task for our small team. We played many tough matches and although we struggled in the mixed league, we found our mettle in the men's league and enjoyed success against Lady Margaret Hall, St Hilda's and the St Anne's/Wolfson team. In Men's Cuppers we were knocked out by Brasenose in the top-16 round, denying us a place in the quarter-finals.
In 2018-19 the society will be in the capable hands of its President Matthew Davies (2015) and the newly elected Captain Sean Guggiari (2015), a familiar face to anyone who has played badminton at Merton in the last few years. I am sure the club will go from strength to strength under their care.
Ewan McCulloch (2014)
Badminton Captain 2016-18