Professor Alison Finch
Fellow & Tutor in French (1995-2003)
Professor Alison Finch, University of Cambridge Honorary Professor Emerita of French Literature and Life Fellow at Churchill College, Cambridge, has always had a strong love of languages. She was a gifted student, sitting the 11+ exam successfully at the age of 9. At Blackheath High School in London, she studied Latin, Greek, French and Russian, and went on to do an undergraduate degree in French and Russian at Girton College Cambridge, where she graduated with a First.
Alison stayed in Cambridge to complete her PhD and became one of the first female Fellows of Churchill College in 1972 – the first year that any all-male Oxbridge college admitted women. She remained at Churchill for more than twenty years, becoming a University Lecturer in French in 1978.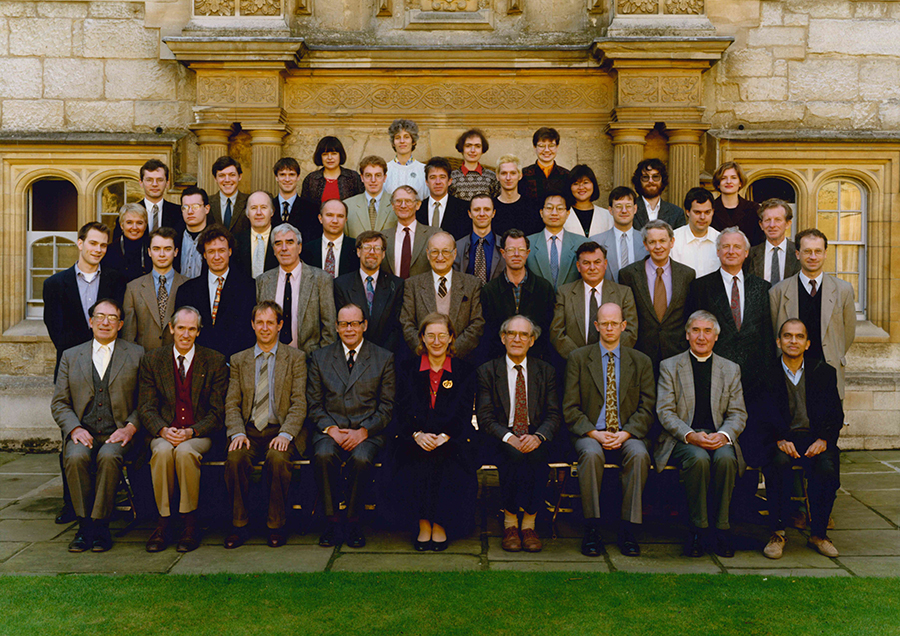 In 1993, Alison moved to Oxford to take up a University Lectureship, and in 1995 came to Merton as Fellow and Tutor in French. She was a member of numerous College committees, and in 2000 became Secretary to the Harmsworth Trust, which involved administering Junior Research Fellowship elections and Graduate Scholarships. In the same year, she became Chair of the Sub-faculty of French.
She returned to Cambridge in 2003 to take up a Senior Research Fellowship, once again at Churchill College. While continuing to play a prominent role in her subject, she served as Vice-Master of the College for five years and held the position of Acting Master for a period in 2012.
Alison has written many books and articles on French Literature, particularly on Proust and Stendhal. During her time at Merton she published a ground-breaking monograph, Women's Writing in Nineteenth-Century France (Cambridge University Press, 2000). A subsequent book, French Literature: A Cultural History (Polity, 2010), was the first to provide a comprehensive cultural history of French literature from its origins to the present day.
Although Alison's career has been based in Cambridge and Oxford, she has lectured and examined at many other universities in the UK and abroad. She has been featured in the media, notably on the BBC's In Our Time to discuss the work of the French-Swiss woman of letters Germaine de Staël (2017). She has also been co-editor of the leading journal French Studies and is closely involved (as Honorary Treasurer) with the Modern Humanities Research Association, a charity which promotes and financially supports research and publication in English and Modern Languages. 
In recognition of her contributions to the study of French literature and culture, Professor Finch was named an Officier in the Ordre des Palmes Académiques, one of the French Republic's most prestigious civic honours.
Merton & Me
Thinking of the first day you walked through the Merton Lodge arch, what was your first impression?
This must be the loveliest college in Oxford.
Do you have a particular memory that stands out from your time at Merton?
Not one only – but a multitude of good conversations, both professional and personal, with admirable colleagues and clever students.
Tell us something about yourself that we would not know.
I harbour a secret ambition to be a novelist. (I had two short stories published a while back…)
What tips would you give your younger self to prepare for the career you have achieved?
Don't worry about speaking in public – you can do it!
Describe Merton in three words.
Beautiful, distinguished, contradictory.
40 Years of Progress: Oxford, gender equality, and academia since 1980
Alison Finch was one of our panellists for this discussion event on Wednesday 3 February 2021, which explored the full spectrum of gender equality in Oxford and how it has evolved since women were first admitted to Merton College. She joined Dinah Birch and Lyndal Roper to share the challenges they faced during their careers and personal journeys, and reflect on the progress that has been made.
The panel also discussed less frequently asked, but equally important, questions: are there any advantages that have arisen as a result of being a woman in male-dominated fields? Were there any challenges they did not face which their male peers did? And how will changing ideas about gender shape universities and academia as we look to the future?