Prize Scholar: Sebastian Wedler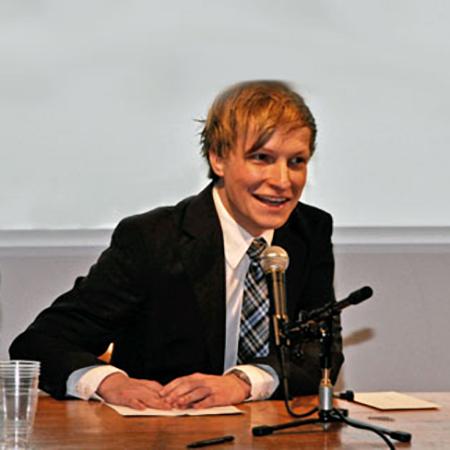 Sebastian Wedler carried out doctoral research in Music:
"In my doctoral dissertation I am working towards producing the first extensive study of Anton Webern's tonal music (1899-1908) under the supervision of Professor Jonathan Cross, generously funded by the Arts and Humanities Research Council in conjunction with Merton College. Webern has been hailed for decades as the figurehead of atonality and a precursor to post-war serialism, but his tonal repertoire still remains a huge terra incognita. Through an in-depth analysis of these works, I hope to provide something of a physiognomy of early modernism in Webern – rather than seeing the 'high modernism' of his later development foreshadowed in his early works, I try to provide an understanding of them in their own right.
"My research draws on unpublished manuscripts and sketches from the Webern archive at the Paul Sacher Foundation in Basel, Switzerland, where I have been appointed a Fellow for 2014.
"One of the many things I enjoy about being in Oxford is the opportunity to teach and work among some of the most interested and able students and scholars. I have been able to teach a number of subjects at nine Oxford Colleges, including 'Music Analysis', 'Richard Wagner', 'Viennese Modernism', 'Musical Thought & Scholarship', 'Criticism & Scholarship', 'Post-tonal Music Theory', and I've also co-supervised an undergraduate dissertation. I am particularly pleased to have been entrusted to serve, during Professor Martyn Harry's sabbatical in Michaelmas Term 2014, as Lecturer in Music at St Hilda's and St Anne's Colleges. I couldn't be more excited about this!
"Not only am I deeply grateful to Merton College for supporting me financially, but also for welcoming me into such a wonderful community of scholars."