Prize Scholar: Oliver Ashford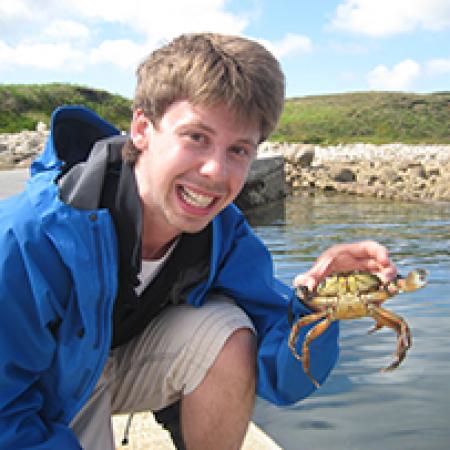 Oliver Ashford is in the second year of studying for a Zoology DPhil:
"My research focusses on the ecology of deep-sea crustacean communities in the Northwest Atlantic Ocean. I have a particular interest in the way that environmental variation acts to shape crustacean communities in the deep sea, and how humans may be altering these communities both directly (via fishing) and indirectly (via climate change).
"At present, I am assembling the largest deep-sea dataset ever produced. This is composed of over 20,170 specimens (many representing undescribed species) from more than 300 sediment samples collected from an area the size of England, coupled with an extremely extensive high resolution environmental library, ranging from information on the ruggedness of the seafloor to measures of fishing intensity. I am also in the process of constructing the most comprehensive evolutionary tree of peracarid crustaceans yet produced, enabling me to consider how humans may be impacting evolutionary diversity in the deep-sea.
"To me, it is not only the cutting-edge exploratory nature of deep-sea biology that is exciting, but also the great applied relevance of this research. For example, my work will be presented to the Northwest Atlantic Fisheries Organisation to direct the designation of high seas protected areas, whilst at a larger scale, my findings will provide vital information to help combat the impacts of climate change on deep-sea ecosystems.
"Whilst the Department of Zoology represents the epicentre of my research life, Merton's lively and active graduate community provides me with ample opportunities to present and discuss my work with others in different disciplines, helping to widen perspectives and bring novel angles and ideas to my studies. I would thoroughly recommend Merton College to anyone considering graduate study at the University of Oxford."