Prize Scholar: Helen Craske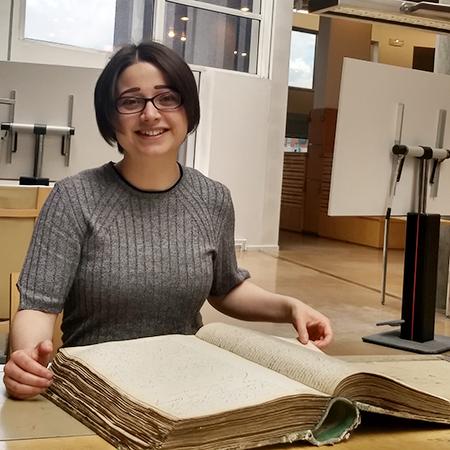 Why is literature often framed as a guilty pleasure? And how does reading create forms of complicity? These questions underlie my DPhil thesis, on the representation and creation of shared crime and guilt in late 19th-century French literary culture. In my project I discuss how readers, writers, and social institutions (notably the legal system) interact with literature, and how literary texts reflect these relationships. I analyse a selection of avant garde literary texts – including novels, short stories, and journalism – alongside legal and judicial documents, erotic iconography, and advertising.
As part of a research exchange that exists between Merton College and the École Normale Supérieure, I spent the second year of my DPhil (2018-19) doing archival research in Paris. This has been a great opportunity, allowing me to pursue my interest in journalism and lesser known literary works. During my time abroad, I have also been able to consult judicial documents at the Archives de Paris, and spend time at the IMEC archives outside Caen.
I am very glad to have been part of Merton's community as both an undergraduate and a postgraduate. It offers an incredibly stimulating intellectual and social environment, and much appreciated support for its students.