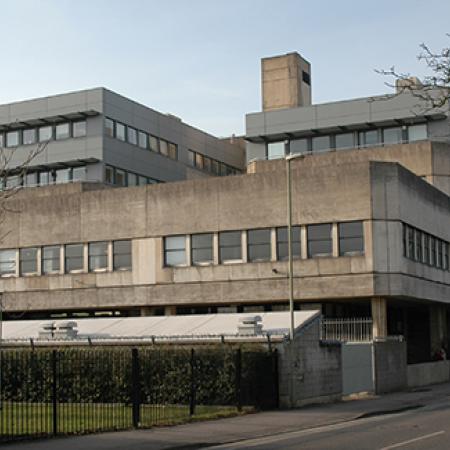 Merton helps out following closure of Tinbergen Building
Wednesday 15 February 2017
Following the sudden and unexpected closure of the Tinbergen Building, in response to the discovery of asbestos during refurbishment works, the College has stepped in to offer temporary premises for the zoologists affected, whilst alternative office and laboratory arrangements are made.
The Warden, Sub-Warden, and Senior Tutor have been liaising with Professors Peter Holland & Tim Guilford and colleagues across the University to establish what practical assistance we can offer; and Dr Matthew Grimley, our Dean of Graduates, has contacted all our relevant graduates to ascertain precisely what their needs are.
Working with the Domestic Bursar Tim Lightfoot, Accommodation Manager Sally Hague, and Conference Manager Caroline King, we have managed to identify a number of possible premises in Manor Place and Merton Street. The Ian Taylor Room in the TS Eliot Theatre, and a room in the Old Warden's Lodgings are also being made available. In addition, the College has given permission for a zoology shuttle bus to park at the Sports Pavilion.
Professors Holland and Guilford commented:
"There has been a phenomenal response from the collegiate University to find and provide alternative premises, and indeed not a single undergraduate lecture in the Biological Sciences course has been cancelled."
The Tinbergen Building—completed in 1970 and named after Merton Fellow and Nobel Laureate Nikolaas Tinbergen—was extensively used by over 700 staff working in the zoology and experimental psychology departments. It has been suggested that the building may be unavailable for up to two years, whilst the asbestos is being removed. However, prospective students are assured there will be no changes to the academic content of any degree course at Merton, or indeed Oxford, though teaching locations for some parts of the Biological Sciences course are likely to change.