Merton Beasts roam free on Twitter
Tuesday 2 February 2021
Throughout Lockdown #3, MSt candidate in French Sebastian Dows-Miller is reviving the creatures of the Anglo-Norman bestiary in one of Merton's most treasured manuscripts, MS 249. Through the Twitter account @MertonBeasts, and a digital edition of the bestiary to be published online at the end of March, Sebastian's aim is to increase public awareness of this gem of the Merton Library, which has been in the College's possession since it was donated by William Reade, a 14th-century Fellow of the College and Bishop of Chichester, in 1374.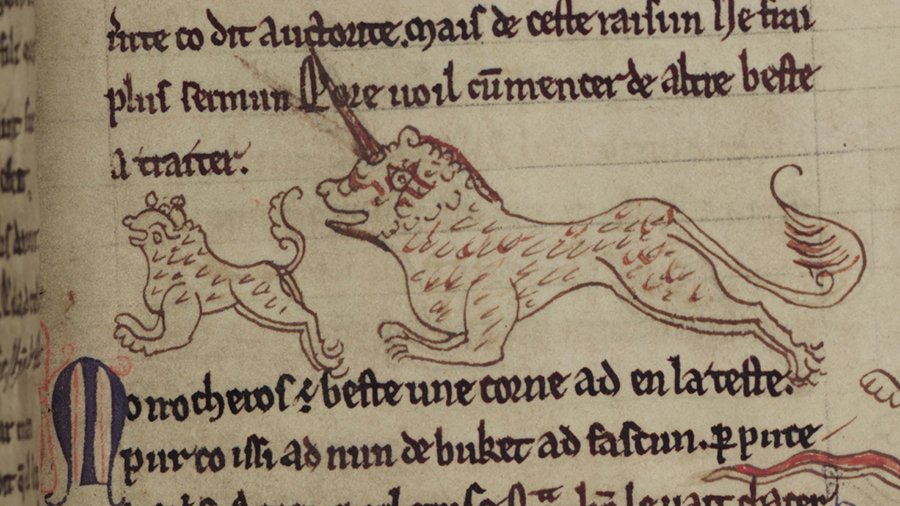 The manuscript contains a number of drawings of both mythical and real creatures, some of which the illuminator had clearly seen — and others they had clearly not! Ranging from ants to whales via lions and mermaids, the bestiary gives us a fascinating insight into the medieval understanding of the natural world, both in terms of what the beasts looked like, and the behaviours that we are told about (who knew lions can't stand cockerels?!).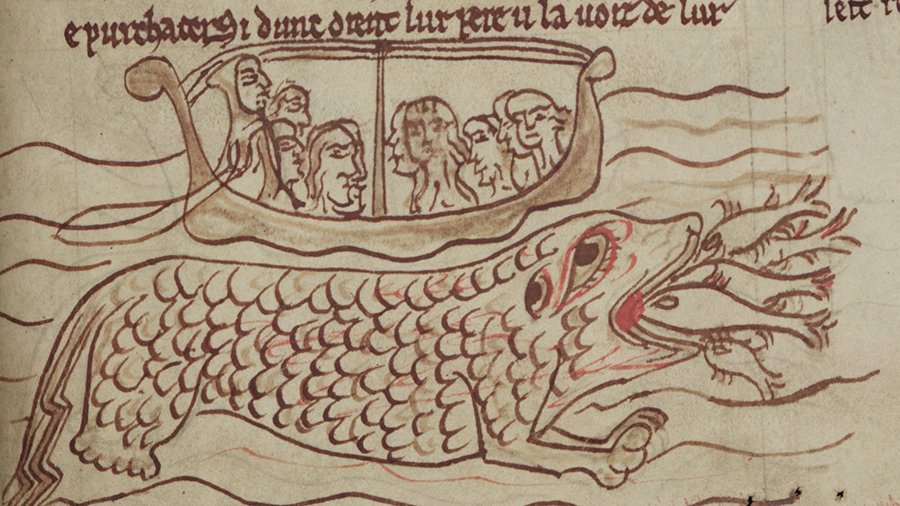 Sebastian explains:
"I wanted to start this project after seeing numerous manuscript illustrations of animals circulating online during Lockdown #1, though with a distinct lack of Merton's wonderful beasts. I thought it could be fun to let Merton's beasts roam free, even while the rest of us are locked down."