Lightscape: an exhibition of work by Visiting Research Fellow Kieran Stiles
Friday 13 September 2019
Opening tomorrow, Lightscape is an exhibition featuring a series of paintings made by artist Kieran Stiles, and inspired by the environment of Merton College.
The exhibition, which runs for two weeks, is the culmination of a series of workshops run by Kieran during his time here as Visiting Research Fellow in the Creative Arts. Open to all current members of the College, these workshops looked at light, colour, and form, and demonstrated how learning through the experience of creative practice can offer new insights into oneself and one's own experience of reality. Kieran believes this can be achieved by investigating philosophical ideas about perception, while developing a painting.  As he puts it,
"Working like this encourages you to paint what you feel and imagine, and not what you know. This can extend your vision beyond conventional realism."

The paintings in the exhibition were used in the workshops to represent visual metaphors, each offering new ways to drive the imagination. In a world in which our experiences are increasingly governed by external influences, Kieran's research explores the psychological benefits experienced within the autonomy of creativity, and the important role that plays in education and student well-being.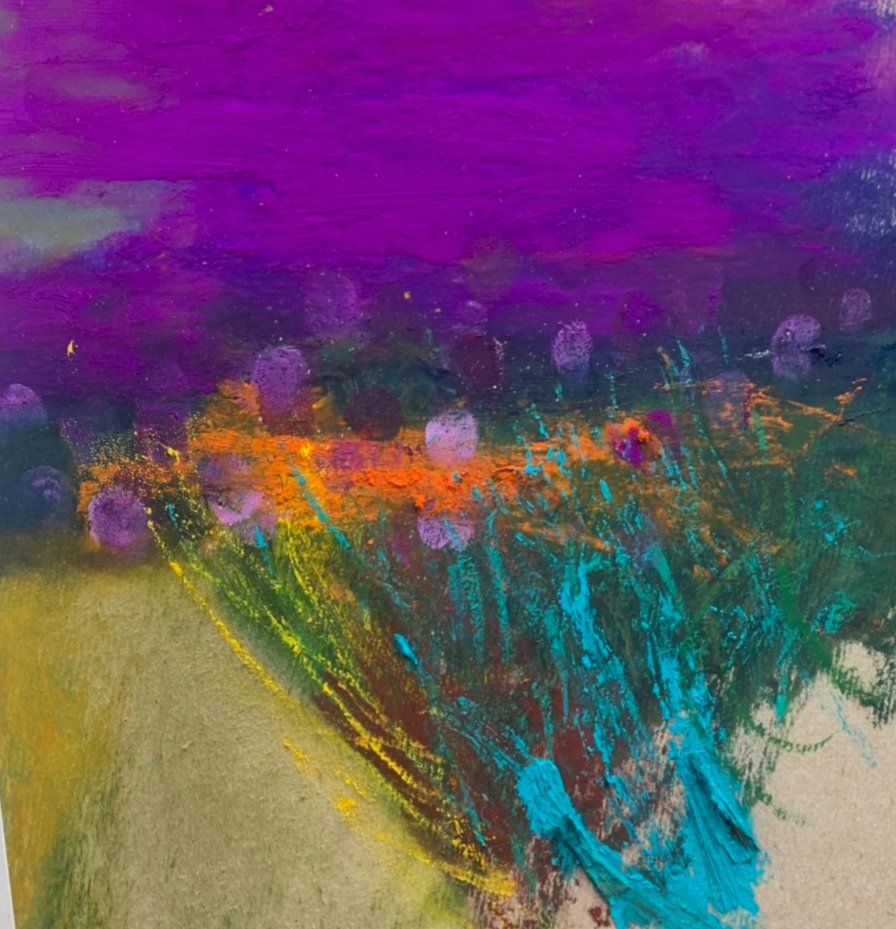 Kieran is the second person to hold a Visiting Research Fellowship in the Creative Arts, following on from Professor Rebecca Fortnum's time here in Hilary term. The Fellowship was designed to initiate synergies between the arts and academia, and to increase the profile of the College as a centre for research and innovation in the arts.
Lightscape is curated by Flora Fairbairn of Branch Arts, and runs from 14 to 28 September 2019 in the Arts Studio at Merton College; Thursday-Saturday 10:00am to 5:00pm, Sunday-Wednesday by appointment only.
Kieran can be contacted on 07967 075367 or at lightscape.merton@gmail.com
UPDATE October 2019: The exhibition was featured in The Times by the writer Rachel Campbell-Johnson as one of her 'Top Picks' alongside Antony Gormley, Damian Hirst, William Blake, Cézanne, Barry Flanagan, Richard Hamilton, and Paula Rego.