700+ years of Merton Library's history explored in new book
Friday 4 September 2020
Merton College is justifiably proud of its historic library - Europe's oldest academic library still in continuous use, known worldwide for its antiquity, its beautiful medieval and early modern architecture and fittings, and for its remarkable and important collection of manuscripts and rare books.
Merton College Library, written by Fellow Librarian Dr Julia Walworth and published today by Bodleian Library Publishing, is the first ever history of the library, covering more than 700 years, exploring its collections and buildings, and introducing the reader to some of the scholars and staff whose lives and contributions have shaped the library and its many treasures.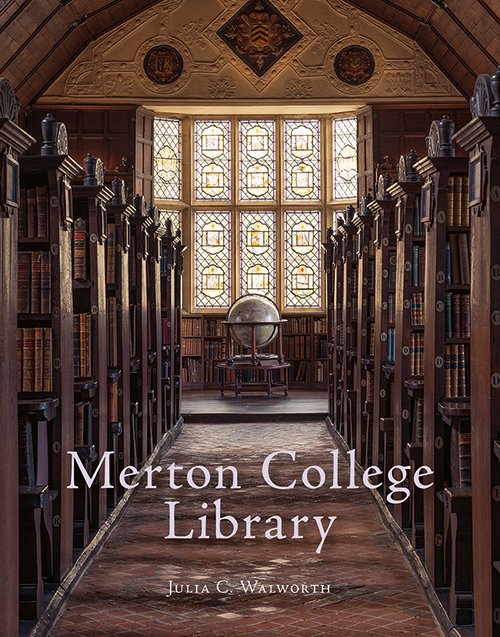 The engaging and accessible text is complemented by a wealth of stunning colour images that depict not only exceptional individual objects but also the furnishings and decorations, and which place manuscripts, books, bindings and artefacts of different periods in their changing contexts.
Whilst there have been many changes over the centuries, some things remain constant, as Dr Walworth explained:
"As a librarian I was particularly struck and amused by how familiar some of the concerns of library users of hundreds of years ago are to those of today - for instance, the Fellows in the 1330s complained that others were hogging the books they wanted to borrow."
Dr Walworth said that making decisions about which images to include and which had to be left out was very difficult: one that didn't make it into the book was of a 13th-century illuminated Bible made in Oxford, probably in Catte Street where the parchmenters and illuminators had their workshops. But she enjoyed getting to know those who have preceded her - in particular William Reed, who instigated and paid for the building of the Mob Quad Library:
"I hope he counts as a predecessor, even though he didn't have the title of Librarian! He loved his astronomical studies, collected one of largest private libraries of his day, and then he gave away his books to Merton and to other colleges. I think he'd be pleased that the library is so well used by researchers and loved by many curious visitors."
One of the most startling stories the book reveals is that of a mid-19th-century plan to tear down the medieval library: In May 1861, in response to the need for more undergraduate accommodation, it was agreed by the Fellows 'that it is not inexpedient to remove any portion of the library [and] that the College will not decline to take into consideration a plan which involves the destruction of Mob Quadrangle'! When the issue reached the national press, debate around architect William Butterfield's proposals grew fierce, with terms such as 'vandalism' and 'wanton destruction' being employed. Thankfully May's decision was revoked in October, and by 1864 The Illustrated London News was able to celebrate the college's 600th anniversary with a double-aspect engraving of Mob Quad and its library.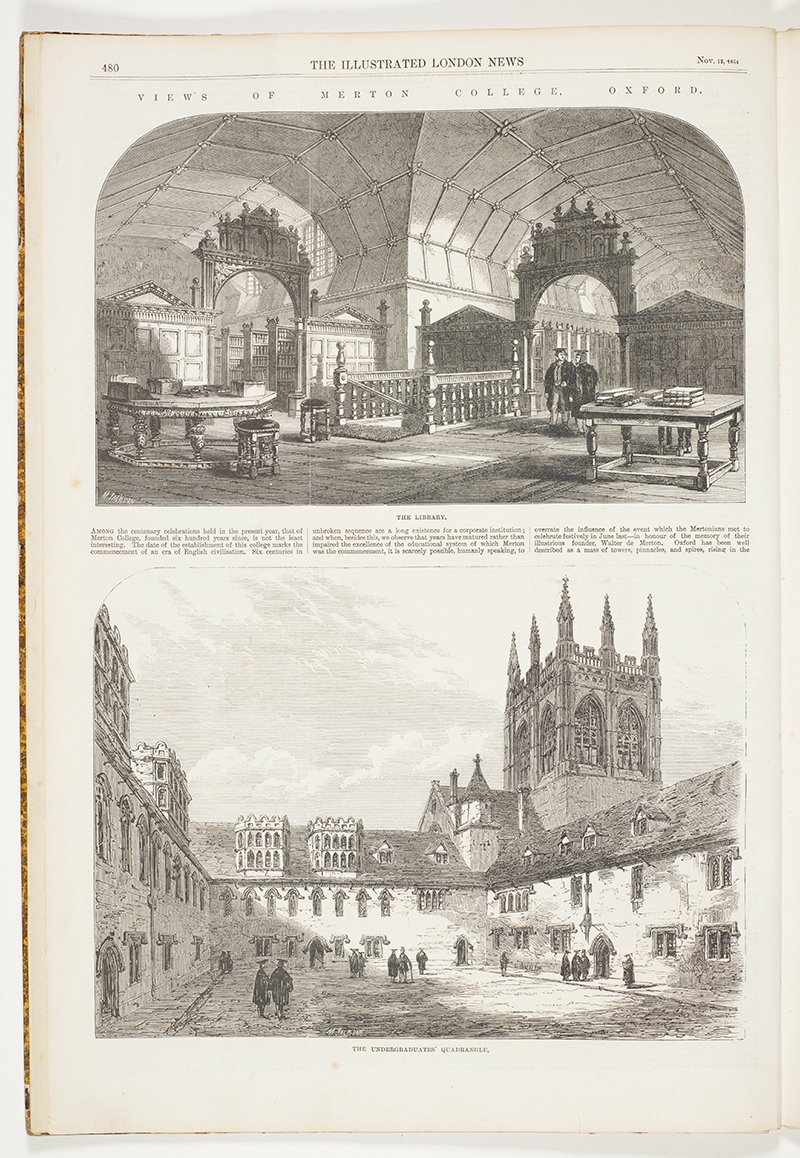 This and many other captivating anecdotes are expertly woven together by Dr Walworth, who has produced a book that is sure to be of interest to historians, alumni, and anyone with an interest in one of Oxford's—and academia's—most precious and historic resources.
Dr Walworth added:
"A book like this owes much to many! I'm especially grateful to Samuel Fanous and the team at Bodleian Library Publishing, and also to my colleagues at Merton and in the Oxford library world. The book is dedicated to all the Merton college guides who have shared their enthusiasm for the library with thousands of visitors."