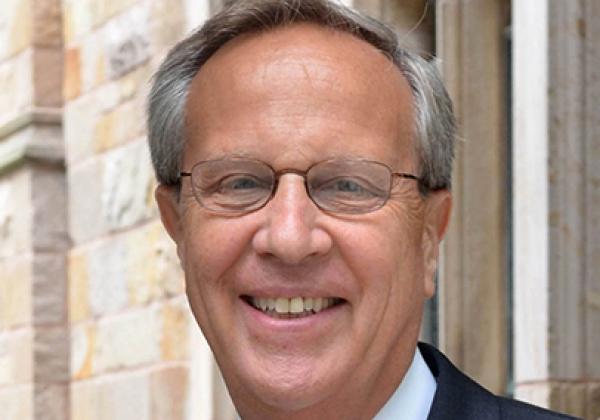 MC3 Merton in Manhattan
Date:
Thursday 18 October 2018
Venue
University of Oxford North American Office, 500 Fifth Avenue, New York, NY 10110, USA
Speaker: Professor Richard Levin (1968, Honorary Fellow)
Richard (Rick) Levin currently serves as a Senior Adviser to Coursera, a provider of online education from 150 top universities to 35 million registered learners worldwide. He served as Coursera's Chief Executive Officer from 2014 to 2017. In 2013, he completed a twenty-year term as President of Yale University, during which time he rebuilt the campus, redeveloped downtown New Haven, strengthened the University's international programs, and co-founded Yale-NUS College. He is the Frederick William Beinecke Professor of Economics, Emeritus, and is currently a Senior Fellow of the Jackson Institute for Global Affairs.
Rick served on President Obama's Council of Advisors for Science and Technology. He is a director of American Express, C3 IoT, the William and Flora Hewlett Foundation and Yale-NUS College. He currently serves as an adviser to Temasek, the TPG Rise Fund, and TAL, a large Chinese provider of educational services. He is a Fellow of the American Academy of Sciences and the American Philosophical Society.
Rick earned a BA in History at Stanford University, a BLitt in Politics at Merton College, Oxford, and a PhD in Economics at Yale. He holds Honorary Doctorates from Harvard, Princeton, Yale, Oxford, and Peking Universities, and the Chinese University of Hong Kong.