Pumpkin carving competition results revealed
Thursday 2 November 2023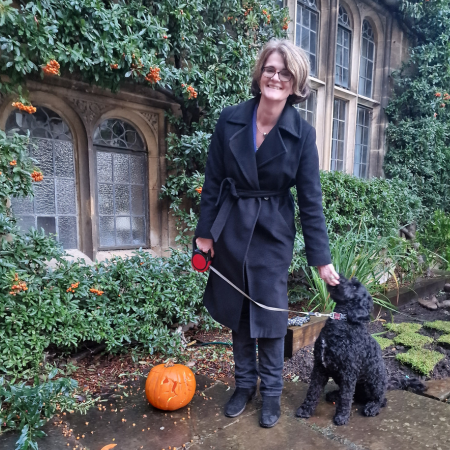 The Warden and her dog Ava thoroughly enjoyed a walk round Merton's Quads and Gardens yesterday evening, judging the wonderful array of pumpkins carved by our students. 
Each year a bundle of pumpkins arrive en masse and are left under the Fitzjames arch ready to be carefully selected by one of those taking part. 
This year 80 pumpkins were delivered on Friday morning and most were gone overnight. The college community got to enjoy pumpkins popping up across the Quads and Gardens ready for judging. 
It was a fierce competition and a tricky decision for the Warden. A number of factors were taken into careful consideration and a shortlist was made. 
A special mention should go out to the carver whose wonderful rabbit creation completely caved in. We're sure it was fabulous while it lasted. 
Without further ado, the competition results are as follows: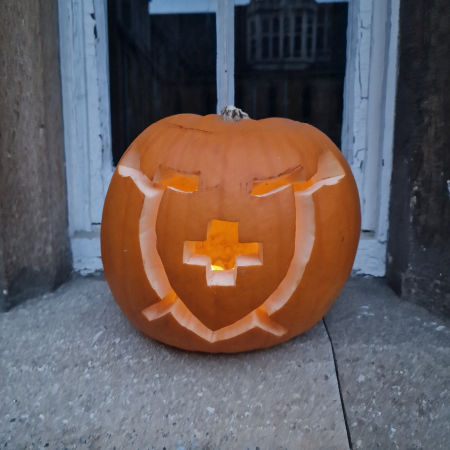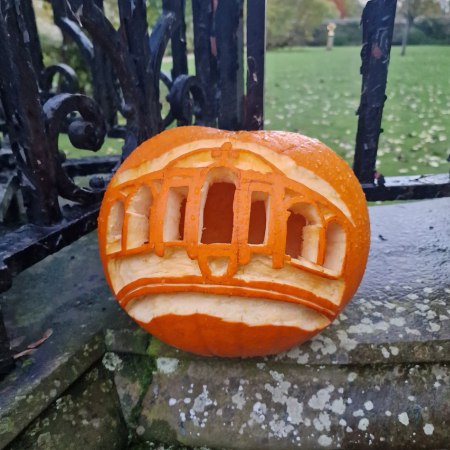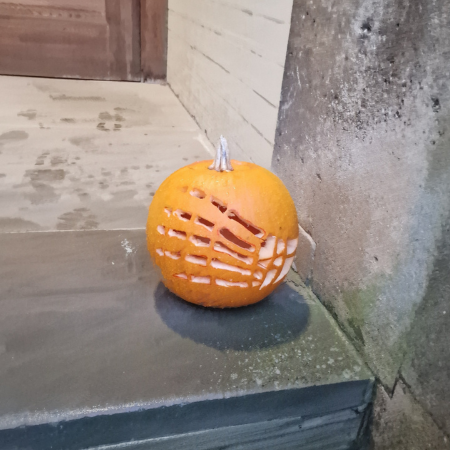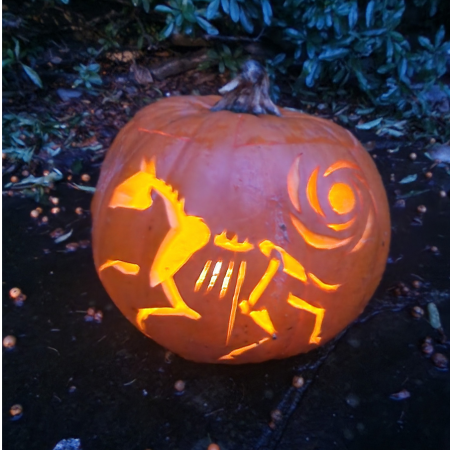 A big congratulations to the winner, a very spooky skeleton horse!
The 3 Runners Up and Overall Winner may contact the Web & Media Officer to arrange collection of their prize.