Merton Student Returns from Conservation Internship
Monday 11 September 2023
Éilish Farrelly MBiol recently returned from a trip to Madagascar. This was partly funded by the Undergraduate Travel Grant. Enjoy her write-up below.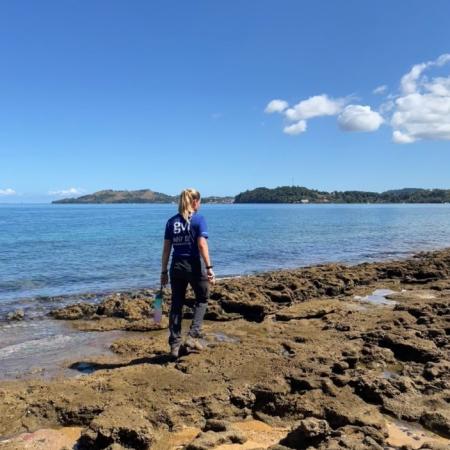 This summer I went to an Island off of the Northwest Coast of Madagascar called Nosy Be to do a conservation internship with a company called Global Volunteer International (GVI). I was there for a month, carrying out surveys in Lokobe National Park, one of the only remaining primary forests in Madagascar, and these included habitat, herpetofauna (reptiles and amphibians), and lemur surveys. As well as this, I helped with data entry for these surveys, which is then sent to the National Park for distribution and analysis and as part of my intern project I wrote up the herpetofauna methodology for the GVI Madagascar annual report, which will hopefully be published at the end of this year!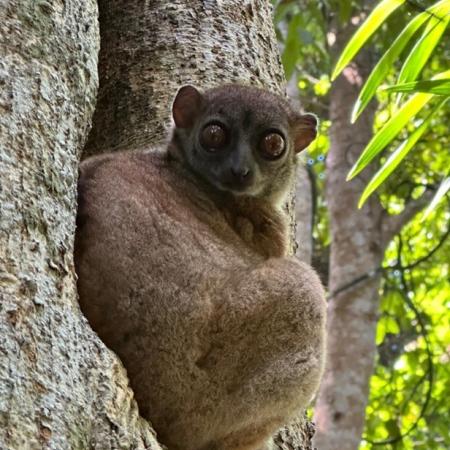 The lemurs in Lokobe are endemic to Nosy Be, and include the Mouse and Hawks' sportive lemurs, which are nocturnal and could be seen on the night hike, and the black lemurs which are diurnal. Herpetofauna of Nosy Be the minute leaf chameleon (Brookesia minima) which is the second smallest chameleon, and endemic to Nosy Be, and the Leaf-tailed gecko (Uroplatus ebenaui), which is native to Madagascar. We would also get a boat to another part of the island on Wednesdays called Ampasipohy where the reserve was run by the people rather than the government, and there we would get involved in teaching the rangers English. Whilst we were there we would have lunch cooked for us by local families, which often consisted of coconut rice and beans, as well as local fish and zebu (an animal that looks a bit like a cow but has a hump!).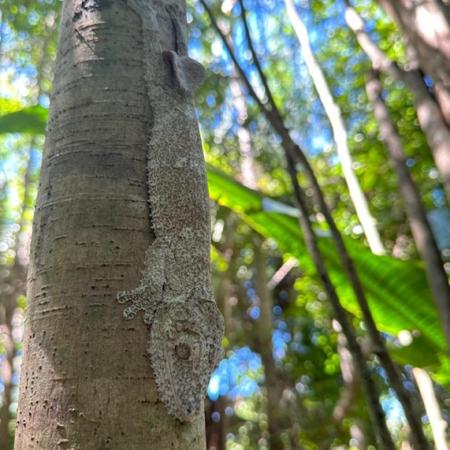 On Tuesdays we would get Malagasy lessons, where we learnt basic words that helped us get around such as hello (mbolatsara), goodbye (veloma) and thank you (misoatra), and we also had lessons to be able to identify the birds and herpetofauna of Madagascar, which we were then tested on.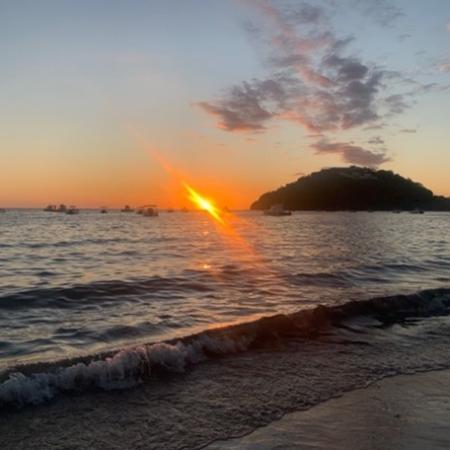 We would get the weekends off and so would often go into the local town of Hellville in a Tuk Tuk, or we would do a trip to another island or area in Nosy Be. There was a market in Helleville called the Bizarre which sold local spices, nuts, fruit and veg, and it also sold vanilla and ylang ylang, which Madagascar is famous for.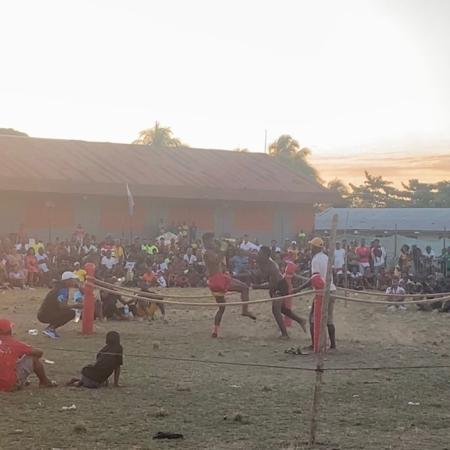 Some cool things I did whilst I was there included a diving trip, seeing sharks, turtles, and a manta ray. I also wild camped in the Lokobe forest, and we sat around a fire on the beach and swam in the sea! One Sunday we got a Tuk tuk ride to Dzamandzar to watch the Moraingy fights, the martial art of Madagascar and we another day we took a trip to an ancient sacred Baobab tree where we made wishes. As well as this I learnt to make a Malagasy bread called Pako Pako from our cook who we called Mama, and I went to a festival called Somaroho, where the president made an appearance and we danced to some Malagasy artists!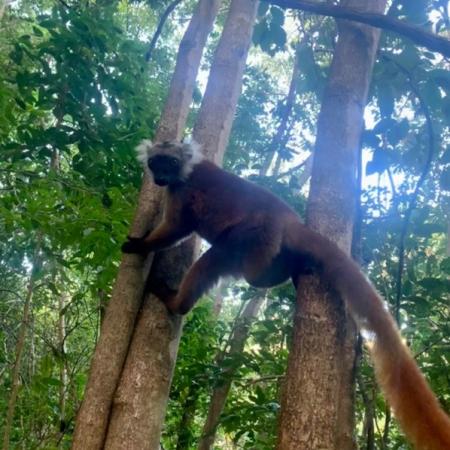 Overall, I had an incredible time in Madagascar. I learnt a lot, met some really great people who I will stay in contact with, and I would definitely recommend it to anyone considering a trip like this!