Student Ambassador: Sarah Bennett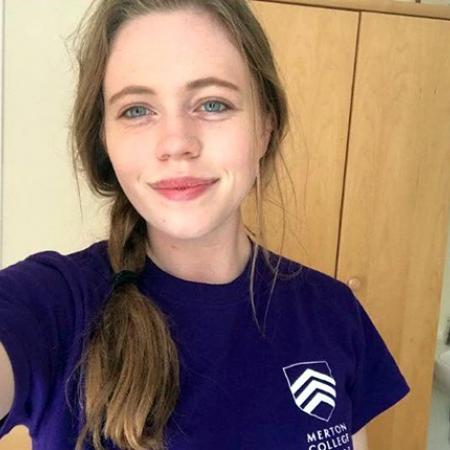 Year: 3
Subject: Classics
Where are you from?: Teesside
Why Merton?
When I looked round on the open days, I was really impressed with the friendly and welcoming atmosphere of the college and the student helpers; combined with the beautiful buildings and gardens, it felt like somewhere I could call home. The cheap food and accommodation are added bonuses!
Best thing about Merton?
The people! From friendly and like-minded students, to the brilliant welfare team, the supportive and engaging tutors, and the fantastic porters, hall staff and other members of the college, you feel like you're a part of an extended family. I love that I can go to college lunch and make friends with whoever I sit down next to.
Best thing about your course?
I've really enjoyed the flexibility of the Classics course at Oxford; for finals we are given a choice of over 80 papers ranging from classical literature to ancient history, philosophy and archaeology to philology. The freedom to pursue areas of individual interest combined with a healthy encouragement to try something completely new means that the degree is whatever you want to make of it. Before coming to Oxford I didn't know what philology was, and the idea of studying philosophy was intimidating; now, as a finalist, I've taken options in both!
What were you worried about before you arrived?
As excited as I was to come to Merton, I worried that because I wasn't "posh" or a genius I wouldn't fit in. The truth is that everyone here is different; you will always manage to find someone like yourself. Equally you will meet people who are from completely different backgrounds but just as friendly and understanding. Open-mindedness when coming to university is key, and as understandable as these preconceptions are, they are not representative of what Oxford is actually like.
How do you cope with the workload?
The workload here can seem daunting, especially at the beginning. It's always worth remembering that the course is designed to stretch you and that no-one finds it easy- even after 3 years of studying here! It's important to do your best and remember that you are not expected to produce perfect work, that's why tutorials and constructive feedback from tutors are so helpful! I cope by trying to remind myself of all of this, being unafraid to ask for help from my tutors when I need it, making sure I'm looking after myself as much as possible, and taking frequent trips to Ben's Cookies for that much needed sugar rush to get me to the end of my essay!
What are tutorials like?
Not as scary as they sound! I was very intimidated when I first arrived at the idea of having one to one discussion with leading academics, but tutorials are both immensely rewarding academically and also a lot of fun! Tutors are always willing to listen and engage with your opinions, and value the contributions you make, so don't be afraid to speak up.