Student Ambassador: Olivia Shiels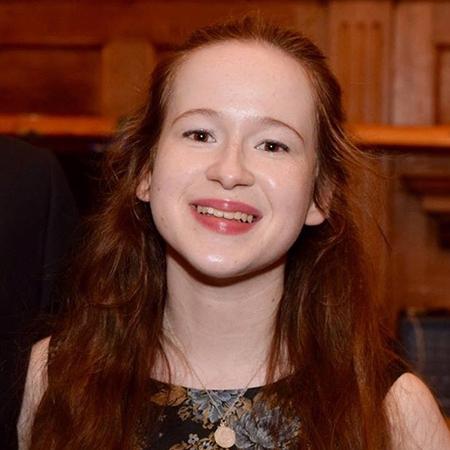 Year: 4
Subject: Chemistry
Where are you from?: Durham 
 
Why Merton?
From a practical perspective, I knew I could have four years of guaranteed college accommodation, and it was one of the cheapest in terms of rent and food. But the real reason is that Merton has such a lovely family feel - it's small enough that you know everyone, but not so small that it's insular!
Highlight of the year?
Fourth-year Chemistry is unlike the rest of the course - it's called the 'Part II Year' and you get to work all year on a project in a research group. I've absolutely loved this year (despite the whole pandemic thing) - research groups are such nice environments to work in and it's so great to focus on something you're really interested in! Seeing as you have almost no choice in the first three years (this isn't necessarily a bad thing - it really sets you up well as a well-rounded chemist), it has been super refreshing and fun! Plus, no exams is a big perk!
How do you cope with the workload?
It's been a bit different this year because it's more of a 9-to-5 lifestyle, but in the first three years I found the most helpful thing was to try to do the work almost as soon as it's set. It's very tempting to leave it right before the deadline, but it's never worth it (especially as two days of the week are essentially wiped out because of labs). Chemistry is genuinely very demanding, both in terms of difficulty and amount of work, but it's definitely possible to do everything social you want to do if you manage your time well!
Also, knowing when to ask for help! It's incredibly important to remember that you don't have to do a degree alone - tutors, graduate mentors, and peers are all there to help! 
What do you do when you're not working?
I'm a member of the Oxford University Powerlifting Club. I started as a complete beginner last year, and I've found it super empowering (and great fun)! I even got to compete for Oxford and GB at the World University Powerlifting Cup - this was such an amazing experience, even if I'm a relative novice. Plus, I got great stash - GB tracksuit and all!
Outside of the gym, I spend a lot of my evenings chatting with friends in the college bar, going to pub quizzes, formals, BOPs (college parties) etc. 
Favourite spot to relax?
There is simply nothing better than lying in Fellows' Garden with friends - truly the hidden gem of Merton!