Student Ambassador: Matteo Baccaglini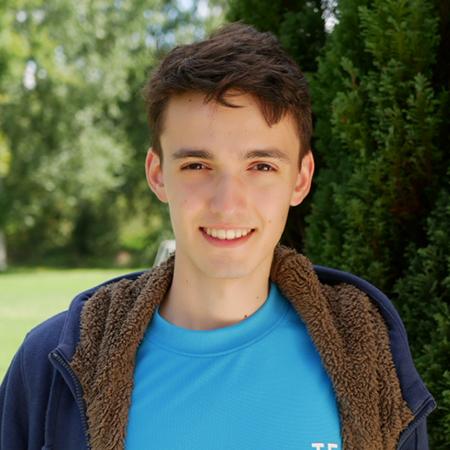 Year: Second
Subject: Philosophy, Politics and Economics (PPE)
Where are you from?: Merton, London (It's a coincidence I promise!)
Why Merton?
My school brought me to Merton as part of an outreach programme and I fell in love with it immediately! It's such a beautiful college. Also, I looked up the PPE tutors when I applied and their (diverse!) interests lined up with my own.
Best thing about Merton?
Everyone at Merton has always been so friendly! It's large enough that you don't feel part of a bubble but small enough that you get to know everyone and feel proudly rooted in a welcoming community.
What were you worried about before you arrived?
I worried that I wouldn't be anywhere near as smart as everyone else in Oxford. However, because of the tutorial system, Oxford doesn't feel as competitive as I feared. Also, you quickly appreciate – and learn so much from! – how everyone has different interests and strengths even within the same course.
What's the work like?
Other than lectures and tutorials, most of your week is actually free to organise as you like – subject to the weekly deadlines for submitting work! That means that the work isn't as intense as you might expect: you can organise your time however best suits you. So with good habits, you can do lots of work and plenty of other things around Oxford without even realising how much you're doing!
What are tutorials like?
They vary quite a bit: often they're one-on-one but sometimes they're run with larger groups. Some tutorials feel like classes; others are more like friendly but academic discussions. Some tutors like to focus on the work you submitted whereas others like to speak more generally about the week's topic. The close contact with tutors means that tutorials are a great way to explore any questions or difficulties that you came across during your preparation. They can get really lively and stimulating when you disagree!
What do you do when you're not working?
I really enjoy meeting up with friends; we often cook together in the evenings. There are also lots of events around Oxford from student-run societies, such as discussion groups and celebrity speaker events, so I enjoy going to them and meeting new people!
Favourite place to go out?
I really love Turf Tavern – it's a quaint historic pub hidden behind some alleys. Everyone who's ever been to Oxford of whom you've ever heard has been there, from CS Lewis to Stephen Hawking! The prices for food and drink are manageable; it's the perfect place to meet up with friends and relax.