Student Ambassador: Malak Khalil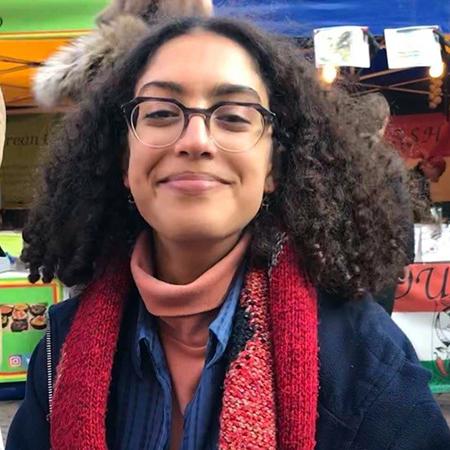 Year: Third
Subject: English
Where are you from?: Hertfordshire
Why Merton?
A bit of a funny story: the day before I went on the September Open Day in my final year of school, I actually took an online 'Which College is Right for You?' quiz, and Merton came up top. I'd never heard of it but made a point to plot it on my visit. The accommodation, beautiful grounds, and above all the lovely people I met had me sold; these three factors have held true since! 
Best thing about Merton?
Aside from the above, the unrivalled academic and welfare support provided throughout your degree. 
Best thing about your course?
The flexibility within each module to read and write on who/whatever interests you most, and the historical scope of the course.
Best thing about the collegiate system?
The fact that you are immediately a part of a community upon arrival at university; also, the space in the city it provides that becomes home.
What were you worried about before you arrived?
I definitely came in with a healthy dose of Imposter Syndrome (which to be honest only really fades, but never completely goes away) – as soon as I arrived and came to realise that pretty much everybody felt the same way, and started getting into the swing of writing weekly essays, I felt so much more comfortable and confident that I, like my peers, had been offered a place for a reason!
What's the work like?
Intense and admittedly overwhelming at times (if you've never been phased by the length of the reading lists or the tight deadlines, props to you), it's amazing how quickly you adjust to the workload. Reaching the end of term and being able to look back on all the essays you've managed to write in only eight weeks is the most satisfying feeling.
Favourite place to eat?
Za'atar Bake on Cowley Road hands down (though I do love how you're always guaranteed a good meal and company in Hall!).
What are tutorials like?
The highlight of the teaching by far – you get to chat for a bit on what you've read and written that week with an expert in the field, and always come out of them having learned something more.