Student Ambassador: Jack Horrobin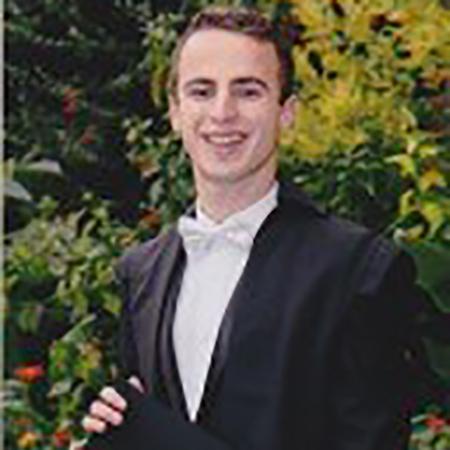 Year: 2
Subject: Law
Where are you from?: The Forest of Dean, Gloucestershire
Why Merton?
Besides being a picturesque college with impressive quads and beautiful gardens, a major thing that drew me to Merton was the fantastic accommodation provision. Merton provides high-quality, reasonably priced accommodation in the centre of Oxford for all three years of your degree – I cannot overstate the peace of mind this gives you as a student.
Best thing about Merton?
The best thing about Merton is the wonderful friendships I have made during my time here. The second-best thing about Merton is the spot where I forged many of those friendships: hall. The Merton dining hall is the perfect place to meet new people, all whilst enjoying fantastic food at very affordable prices. Hall lunch deserves an extra special mention; for £3.55 you get more or less as much as you can eat!
Best thing about your course?
Law is an exciting discipline and unlike anything you will have studied so far. The dynamic, ever-changing nature of the subject provides scope for us to talk about not just what the law is but to engage with normative arguments about what it should be – this is where the most riveting discussion is to be had! That said, plenty of time is spent engaging with legal problem solving too; the subject draws on a broad range of skills and will always keep you on your toes!
Best thing about Oxford?
Some people do look at me a bit confused when I talk about Oxford as being a 'buzzing' city – coming from a fairly rural area, I think my idea of what constitutes a bustling city may be a little skewed. However, I wholeheartedly believe that Oxford can hold its own against larger student cities. We have an active music scene, pub scene, a large shopping centre, plenty of restaurants, a café culture and world-class sporting facilities, but the real beauty is that all of these amazing things are within walking distance of one another - that's the best thing about Oxford.
Best thing about the collegiate system?
I talk to friends at other universities and they are surprised to hear about the diversity of the relationships I have made. Most of them have a small network consisting of a few people in their subject, people they were put in dorms with and maybe a few friends from a society they're part of. In contrast, I have made (what I hope will be) lasting friendships amongst people from various subjects and various years of study, and I believe that I have the college system to thank for that. Being part of a college community is something really quite special and few universities are placed to offer it.
What were you worried about before you arrived?
My worry was one that I think is shared by many: fitting in. This worry was very quickly dispensed with though. Merton is brimming with friendly people and when you arrive you will find that a thorough Fresher's Week itinerary is in place to help you get to know one another and settle in. The current students, college staff and your tutors really do go to great lengths to make you feel at home.