Student Ambassador: Charlotte Fields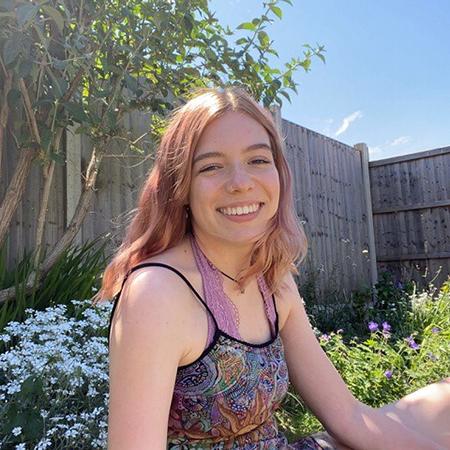 Year: 3
Subject: Medicine
Where are you from: Worksop, a small town near Sheffield
Why Merton?
I didn't apply to Merton! I didn't think there was a chance I'd even get an interview for Oxford so didn't want to 'waste time' looking round colleges and applied to the only one I knew anything about. As is the case with so many people, I received an offer from a different college, and luckily that was Merton! Practically, it's a great college in terms of having kitchens, gardens to sit in as well as quads and extensive financial support; and the wonderful staff and student community make Merton such a welcoming place to study.
Best thing about your course?
In contrast to a lot of medicine courses which take an integrated approach, Oxford med is split into pre-clinical and clinical phases. This means that you're taught the foundations of, for example, anatomy and cell biology and how these theoretically relate to disease, before being presented with patients. To me this approach makes a lot of sense and means that we have more of an understanding of disease processes when we enter the clinical setting in fourth year, as opposed to some of my friends at other unis who have felt a bit out of their depth doing clinical placements in second or even first year. We do also have patient contact in the first few years, in the form of a GP placement for an afternoon every few weeks. One approach may appeal to you more than the other, so make sure to pick a course that you think best suits you!
Most important thing you've learnt?
Uni takes a fair bit of adjusting to because unlike GCSE or A-level, you can't know everything! Often there is no syllabus, so everyone ends up knowing different things because you're a lot more able to research things that really interest you. That's hard at first because it seems everyone knows things that you don't, but with time you get used to this and can appreciate that you know things they don't, as well. Back yourself!!
What were you worried about before you arrived?
'Posh' people. I don't think I'd ever met someone from a private school before Oxford so my perception was that these people would be so well-spoken I wouldn't even understand what they were saying or that they would all be friends already and have no space for a little state-schooled northerner. I also had no idea what black tie entailed and slightly messed up at our first formal dinner by using the wrong cutlery whilst it felt like everyone around me knew exactly what to do and when. However nobody ever even batted an eyelid and it was great when I realised after a few days that I definitely wasn't the only one feeling like this and that plenty of people were in the same position as me of not knowing anyone in the whole university, never mind the college. Merton is full of people from all walks of life (check out Humans of Merton on Facebook) and it's amazing to be able to appreciate the experiences of all these people whilst also having the opportunity to work with college and the uni to increase the diversity of applicants.
What's the work like?
Really varied! Lots of essays, especially in second year (often three per week) but studying three modules in first and second year means there'll always be something you're especially interested in. Third year offers a lot more freedom as you can study what you like really, then from fourth year onward the work is very clinical-based.
How do you cope with the workload?
Being sure to take plenty of breaks and do things other than work! 3pm coffee with friends is often the best time of day!