Sports: Report - Women's Cricket 2015/16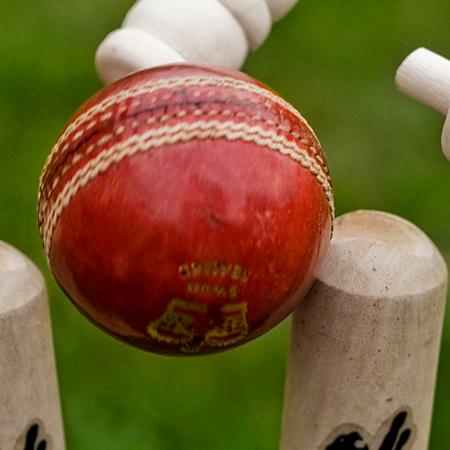 The Merton-Mansfield women's cricket team entered the women's one-day 8-a-side Cuppers tournament this year for the first time since 2012. The side played two close-fought matches against Wadham and Balliol, sadly losing both in the last over, failing to progress further in the tournament.
The team welcomed a wide range of abilities from the complete beginner to well accomplished University players. Special mention must go to our overseas players Polly Efstratiadi (Greece; Mansfield 2014), Mikayla Roller (USA; Mansfield visiting student) and Valeriia Gladkova (Russia; 2015) who have travelled from all over the globe to play for the M and Ms this season. We must also mention our University star Rachel Bowles (Mansfield 2007), who came back especially to play this fixture.
The M and Ms are looking to build on our performance for next season. Winter gym sessions will commence in October led by our strength and conditioning coach Alice King (Mansfield 2014), before we head outside in March to fine-tune our individual skills. The team hopes that hockey international and gun batsman Georgie Whitaker (2015) will find the time to fit the hockey around her M and Ms career next year – it would be such a shame for her to have to choose between the two.
Imogen Brown (Mansfield 2014)
Merton-Mansfield Women's Cricket Captain 2015-16