Profile: A Physics Graduate Scholar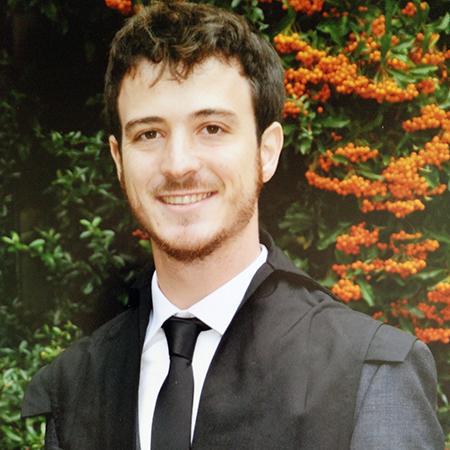 Gil Triginer Garces
I was awarded a Merton Physics Scholarship, which fully funds fees and living expenses during four years of my DPhil. This very generous support, together with the convenient accommodation provided by Merton, has allowed me to focus on my research in the field of quantum optics in a great working environment.
In particular, my research during these years has focused on generating ultra-short pulses of so called squeezed light. The name refers to light where some quantum-mechanical fluctuations imposed by the Heisenberg uncertainty principle have been reduced, or "squeezed". This light is useful to make very precise measurements, where even the small quantum uncertainty introduces a "noise" that obscures the reading. My goal is to make these light sources robust enough that they can be used for practical applications, such as building a microscope for biological imaging whose sensitivity beats that of its non-squeezed counterpart.
I am very grateful to Merton for their continuous support, which has included additional travel grants besides my scholarship. Thanks to this I have been able to present my work at international conferences, network with scientists abroad and even expand my extra-academic interests. In Merton I have found an intellectually stimulating community that has contributed to make my graduate experience very enjoyable and fruitful.