Student Ambassador: Jessica Searle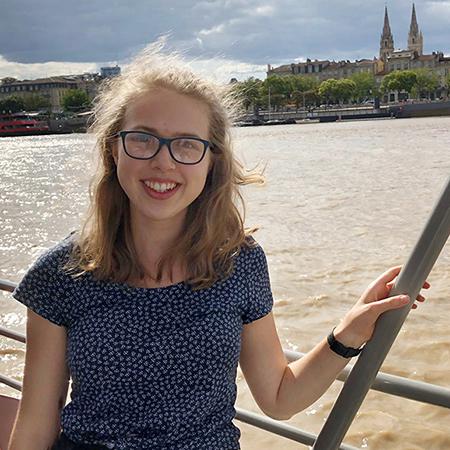 Year: 2
Subject: PPE (Philosophy, Politics, and Economics)
Where are you from?: London
Best thing about Merton?
The best thing about Merton is definitely the people here, both the staff and students. One of the things that drew me to Merton was how friendly the student helpers were on the open day, and now attending the college, I can wholeheartedly say that this is very representative of the entire student body. All the staff at Merton, from the welfare team to the porters, from tutors to hall staff, are always helpful and kind as well. It makes Merton feel even more like a safe and welcoming environment.
How has Oxford changed you?
Being at Oxford has made me much better at saying yes to opportunities when they come along and has also made me more likely to give new things a go! Oxford is a busy and intense place, and there is always a lot going on. When so many people around you are clearly trying things out and saying yes to things, it makes you more inclined to do the same because you can see how much fun it can be.
How do you cope with the workload?
The workload at Oxford is much more manageable than I originally thought I would find it, and planning carefully in advance is what has really helped me. At the beginning of the term, I create a rough plan of when I'm going to get my work done based on my deadlines, and get into a weekly routine. I find having a structure very helpful – it means I stay on top of things! 
What do you do in the holidays?
Even when it's not term time, I aim to take up all the opportunities that Oxford and Merton have to offer. I've worked for the college, helping at interviews and the annual telephone fundraiser, and also stayed on to help out with open days. They don't just offer work; I also received a travel grant from Merton to go to language school in Bordeaux for a fortnight over the summer, which was a fantastic experience! Otherwise, I enjoy relaxing and catching up with friends at home, and try to make time for some consolidation of the term's work as well.