Student Ambassador: Grace Clark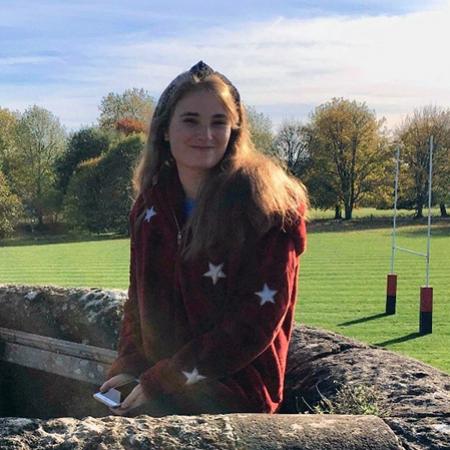 Year: 2
Subject: History
Where are you from?: Amersham, Buckinghamshire
Why Merton?
I fell in love with Merton the moment I set foot in the college on the Open Day. It seemed like such a warm, friendly, inclusive atmosphere and I can honestly say those first impressions couldn't be more accurate. For me Merton is perfect; it has a great location, excellent and affordable accommodation for your whole degree and of course amazing food! The stunning architecture and surroundings mean even now, I really do have to pinch myself when I remember I call this beautiful, magical place my home!
Best thing about your course?
One of the best things about studying history is the sheer range of the modules; you can really tailor your degree to what interests you most! One day, I might be studying Early Modern Witchcraft, the next, art during the Russian Revolution and it's this variety that makes history so fascinating. Also, the history tutors at Merton are really wonderful, my tutorials are always one of the highlights of my week. Tutorials really challenge you to truly engage with a topic and although they may seem daunting at first, the opportunity to discuss and learn from a true expert is a unique and highly rewarding experience. Plus, you'll find that most history tutors, as well as being incredibly passionate about their field, also have excellent senses of humour!
Most important thing you've learnt?
That life at Oxford is so much more than just working in the library! The college and the University has so much to offer and it is so important to make the most of it. From sports to societies, there are so many opportunities out there and even though the workload can be challenging, I've learnt that there is always time to try something new. I've also discovered that whatever your background, wherever you've come from, there is a place for you here to grow, develop and embrace your passions.
What were you worried about before you arrived?
Pretty much everything! I was particularly daunted by the thought of living in a new place with people I have never met before but Merton is such a welcoming community that it didn't take long for it to feel like home. Everyone is in exactly the same position and it was really easy to meet people and make friends, plus the support offered by the older students, Merton's amazing welfare team and the tutors was really helpful. They, along with my amazing year group at Merton, have continued to support me through the highs and lows of life at University and this support network and sense of community is one of Merton's most important assets. There is always someone to turn to and in whatever challenges you may face, you are truly never alone.