Merton College Poetry Society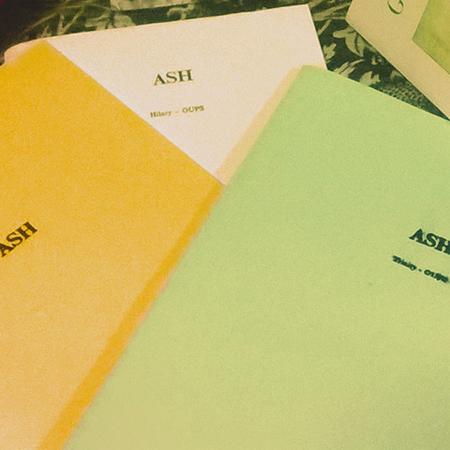 This year Merton continued its reign as one of Oxford's most poetic colleges. On a wider University level, Mertonians were prominent this year in the Oxford University Poetry Society, working on the committee, featuring in its termly publication Ash (which I enjoyed editing this year, and which I am delighted to be passing on to fellow Mertonian Sammy Moriarty (2016) next year), and being prizewinners in its competitions: Alexander Peplow (2013) was the winner of the annual Jon Stallworthy Poetry Prize for postgraduate students, and two out of the three shortlisted poets were from Merton MCR. This connection between Merton and OUPS was celebrated to great acclaim this year, when in both Hilary and Trinity terms Merton College Poetry Society hosted a large-scale performance event in the TS Eliot Theatre, attracting an audience from across the University and the city. The event, called 'What we should have said', travels across the UK, and features interconnected, semi-improvised poetry performances from eminent visiting poets led by actor and performance artist Stuart Silver. In Hilary, a pianist interwove music throughout the readings. Both terms, the evening was a unique experience and a great success, and MCPS was proud to have hosted it on our own turf.
Consistently throughout the year, Alex Peplow and I have maintained our more casual MCPS evenings, to give members of the College an opportunity to enjoy, discuss and showcase poetry (including their own) in a relaxed and friendly environment. We have had so many fun and hilarious evenings: our event for Merton Arts Week in the MCR was a highlight, as was our recent Juvenilia Night, during which we read poems that we had dredged up from our childhood and adolescent notebooks. These evenings offer an opportunity to make friends across the divides of subject and year group. Some of our most regular attendees are scientists, and we often celebrate this through the themes that we choose: this year, for example, we have had poetry evenings tailored to the topics of 'Birds' and 'Science'. Our discussions around the poems we choose to share are often interdisciplinary, frequently enlightening, and always enjoyable. Next year, we hope to recruit more committee members, and to continue incorporating new events into our routine.
Molly Clark (2014)
Poetry Society Co-President 2017-18