The Merton Fund
Mertonians making a difference
The Merton Fund provides an essential source of regular income for Merton, and supports core elements of College life.
Undergraduate Student Support - The income from the Undergraduate Student Support Fund helps to pay for Merton-Oxford bursaries for undergraduates from low-income backgrounds who otherwise would not be able to afford to study at Oxford.
Graduate Scholarships - Merton's graduates are amongst the best in Oxford, but without funding for scholarships we shall continue to lose many of the very brightest to the competition in the US.
Student Support Fund - The Student Support Fund provides vital money for all students who require support due to unforeseen hardship.
Tutorial System - The Tutorial System is the bedrock of an Oxford education. Merton must be able to support and maintain this unique system, to ensure high-quality teaching for undergraduates. 
Buildings and facilities – It is essential that Merton can provide its students and Fellows with the proper space in which to study, teach and live. The College's unique historic site needs constant maintenance and upgrade – your gifts will ensure that it is fit for use as a 21st-century college. 
Unrestricted gifts - Unrestricted gifts are also of great importance to the College, as they allow us to respond with flexibility to changing priorities.
Read more here about the projects your gift could support.
Participation is key
Participation at any level is crucial to the success of the Merton Fund. The ongoing, regular support of donors allows the College to plan for the future, and the cumulative effect of multiple smaller donations can be huge. 
In 2016-2017, 985 Mertonians gave almost £550,000 in gifts under £25,000, and three quarters of that amount was made in gifts below £10,000. Thanks to every one of you who made a gift! It is heartening to see so many Mertonians engaged in supporting the work, research, and welfare of the people living and working at the College today, and we hope that many more of you will choose to lend your support again this year.
For more information about supporting Merton:
Add your support today
Make a regular donation to the Merton Fund via our online giving page from the UK | from outside the UK
The 1264 Society
In order to recognise generous donors to the Merton Fund, and to encourage ongoing and regular support for the College, Merton has created the 1264 Society.
Everyone who makes a gift of £1,264 (£126.40 for under 30s and those who left in the last five years, £12.64 for current students and those who left in the last year) to Merton in a year will be welcomed as a 1264 member for that Annual Fund year, which runs from 1st August-31st July each year. 
1264 members receive recognition in the annual Donor Report, and an invitation to a special 1264 Society event. New members also receive a unique Merton pin badge on joining. 191 individuals joined the Society in 2015-16, including 20 recent leavers and 46 young alumni - an excellent demonstration of support for the college across the generations.
To make a donation and join the 1264 Society, visit our Making a Gift page and select which fund you would like to direct your gift toward. Alternatively, you can click/tap here to make a regular gift now.
2018 Merton Telephone Campaign
Merton ran its very first December telethon between 10 and 17 December 2018. The Campaign was structured to contact as many overseas alumni as possible; our call team comprised: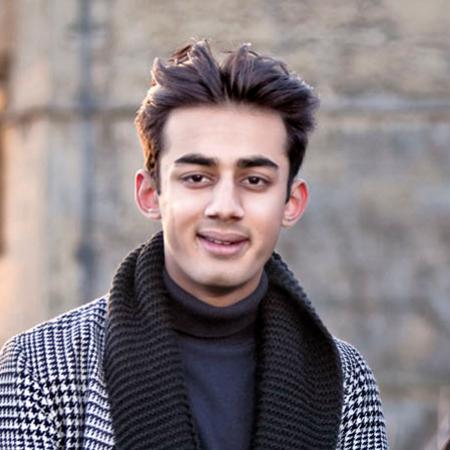 Jules Desai
I'm Jules, a third-year reading Physics and Philosophy here at Merton. When I'm not fostering relations between all sorts of people in the College and the JCR, I love doing all sorts of things: from playing the piano to painting and from cycling to just chilling with my friends! Merton is a remarkable place. The amount and concentration of talent we have across all ages among the walls of a single institution is truly amazing. It's something of which I feel honoured to be a part and I can't wait to hear about all the things our alumni have been doing since leaving our beloved College.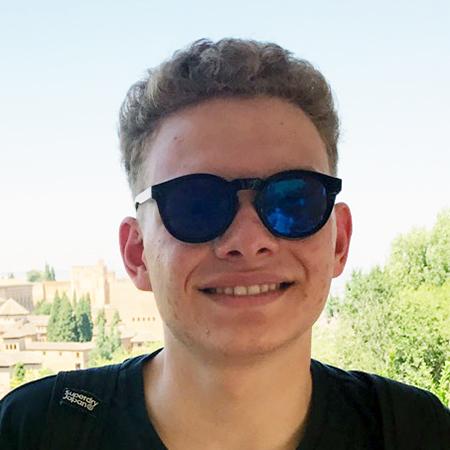 Benjamin Gowers
I'm Ben and I'm a second year French and Spanish student. Since coming to Merton I have been pleasantly surprised by the community feel of the college, especially with cross-year socialising. This is particularly present in college sport; playing in the Merton football 1st team has been especially exciting and a great break from work. Academically I have been struck by the marvellous access to information available as well as the quality of Merton tutoring. I am looking forward to hearing what Merton alumni are doing worldwide now as well as some amusing stories from their time at Merton.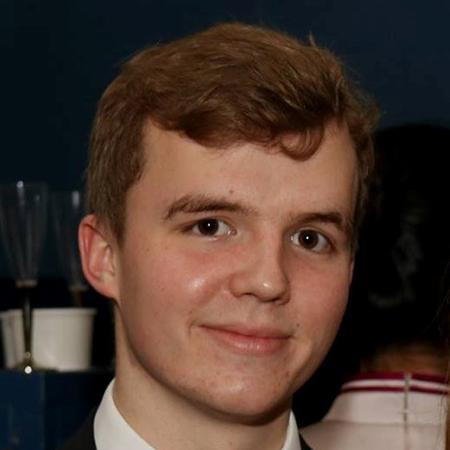 Tom Murphy
I'm Tom, and I'm now in my third year at Merton studying History. After getting involved with a lot of university societies last year, this time around I've been more focused on the college sports scene. As any of my friends will tell you, rowing and organising rowing appears to have taken over my life, but I'm also getting involved with other college teams through my role as JCR sports rep. Occasionally I do get a chance to do some actual work, and have greatly enjoyed focusing on modern Middle Eastern history in recent terms. I can't wait to explore the experiences and stories of those Mertonians who came before me. Hopefully speak soon!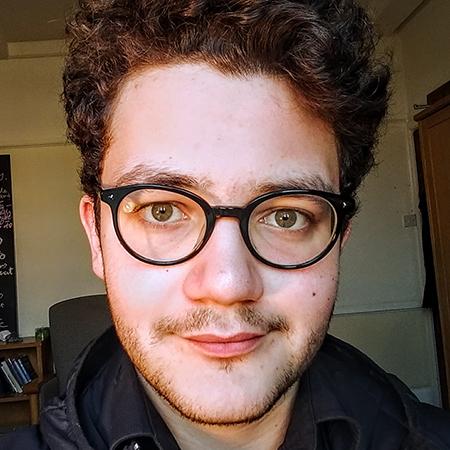 Dylan Price
I'm Dylan, a current third-year reading Music. The tutors at Merton are among the very best at Oxford, and to chat through topics with them on a daily basis is a truly incredible opportunity. When I'm not studying, I work for the Oxford Student newspaper, and spend a lot of time watching speeches at the Oxford Union. I feel so lucky to be at Merton, and to follow in the steps of 753 years of students. Despite the enormous history, there's an incredibly warm atmosphere that I feel I really fit into; I look forward to learning more about past students' experiences with the college.